Address:
Suite 4 261-271 Wattletree Rd, Malvern, 3144
---
---
Fax:
---
Open Hours:
Monday: 8:30am – 5:00pm
Tuesday: 8:30am – 5:00pm
Wednesday: 8:30am – 5:00pm
Thursday: 8:30am – 5:00pm
Friday: 8:30am – 5:00pm
Saturday: 9:00am-12:00pm, by appointment.
Sunday: Closed
---

Should you require an emergency appointment please call: (03) 9077 6414
---
Room Hire at Our Malvern Facility
We have a large facility at our address at Malvern with several rooms available for hire for Allied health, Dentists and other medical specialists.
Learn more by clicking below.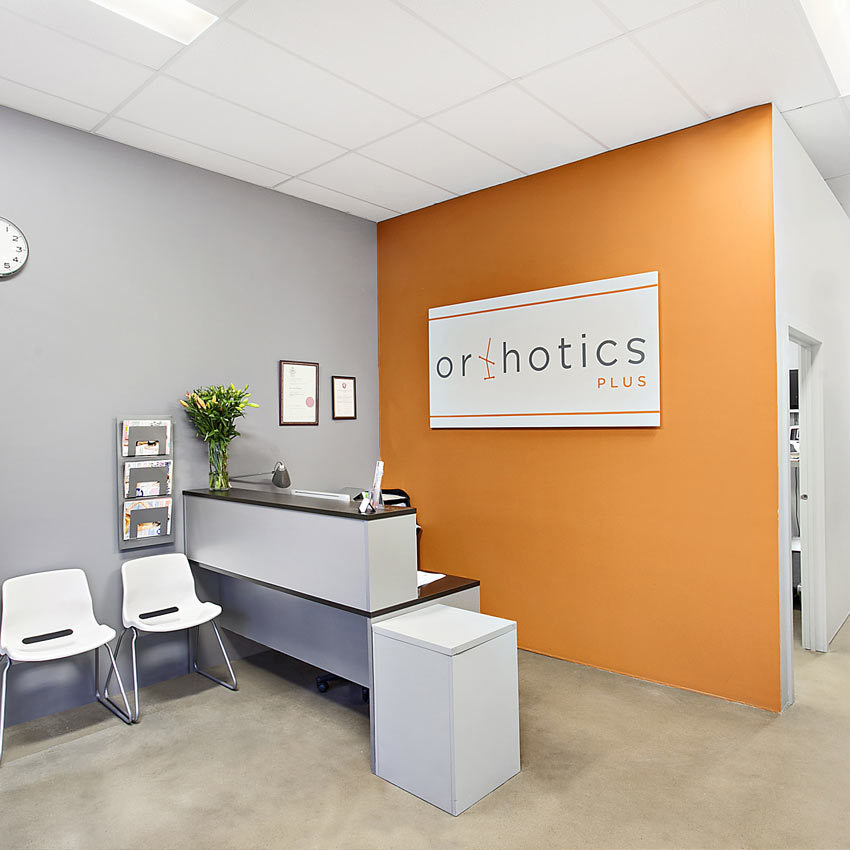 Getting to Orthotics Plus Malvern:
There are multiple parking opportunities around our Malvern clinic, in particular street parking on Horace Street, Wattletree Road and Tooronga Road.
For those with restricted mobility, we recommend parking directly in front of the main entrance just before the lights on Wattletree Road. Alternatively, there is parking reserved for patients to the rear of the building with ramp access.
There is also underground parking available at the rear of the building (marked by the yellow square below), however construction will not allow for lift access until the end of 2023, so this area is not recommended for those with restricted mobility.
Please do not hesitate to give our reception a call on (03) 9077 6414 if you would like further information prior to your visit.
Parking Map: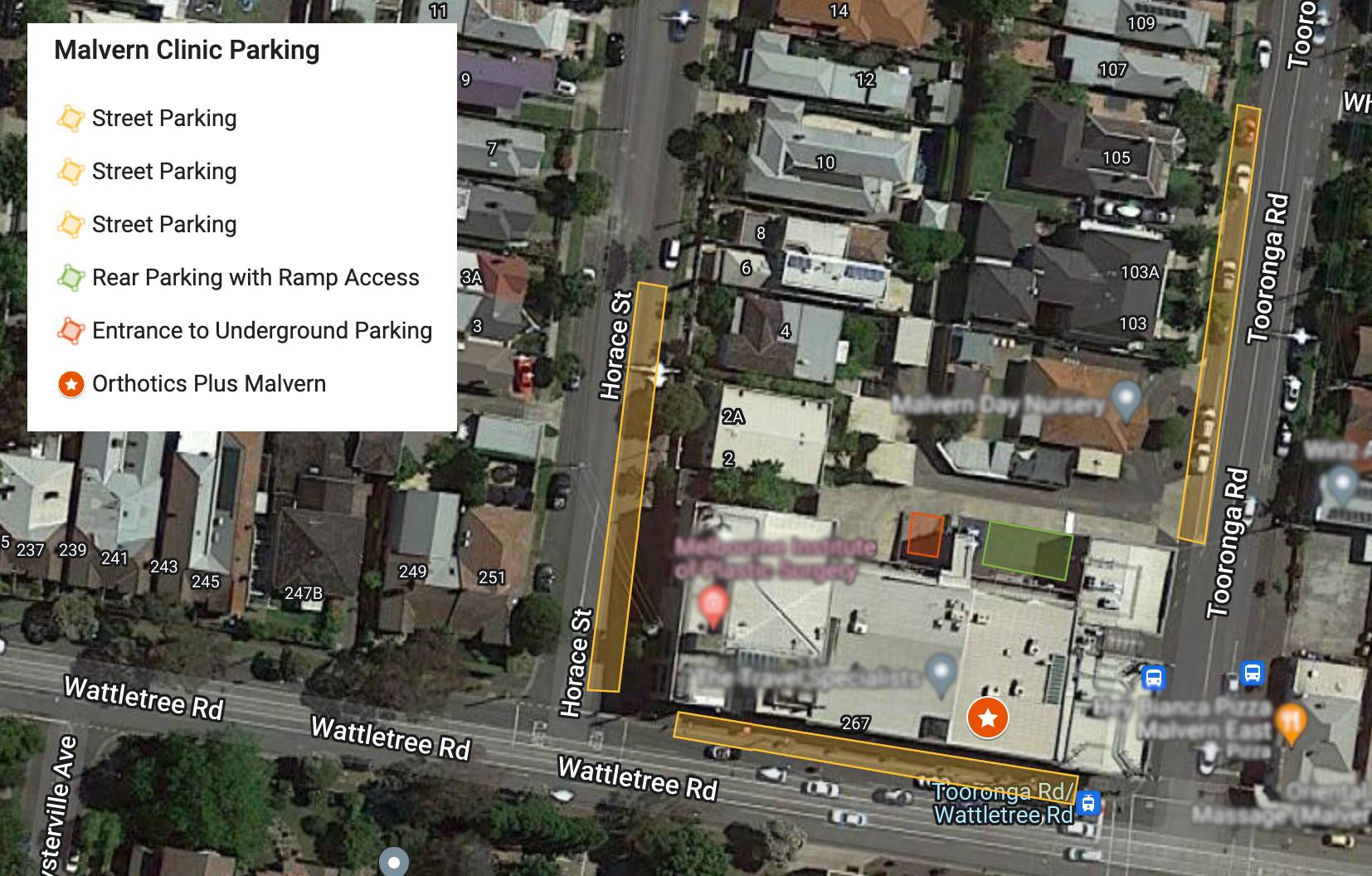 There is public transport access via trams that run along Wattletree Road, or buses that run along Tooronga Road.
Home Visits
Home visits are available within a 10km radius, but this does need to be discussed with the orthotist to ensure optimal treatment can be delivered in the home. Contact us to learn more.
Have Questions?
Have questions about our orthotics, limb braces, diabetic foot treatments and more? Contact us or see our FAQ page .