Telehealth Services
Orthotics Plus is able to communicate with our patients via Telehealth. Telehealth is the terminology for providing Allied Health services via telephone or video conferencing.
Telehealth can be a great tool for early assessments, where we are primarily communicating knowledge and understanding the patient. It can also be useful during combined assessments with Physios, Podiatrists or other Allied Health professionals.
The platform provides a convenient way for multiple parties to connect for a discussion and discuss your situation.
One disadvantage of Telehealth is that we cannot perform a physical assessment or trial of Orthotic devices with the patient. While telehealth appointments are useful for early screenings, they can be limiting when we need to treat a patient beyond verbal advice.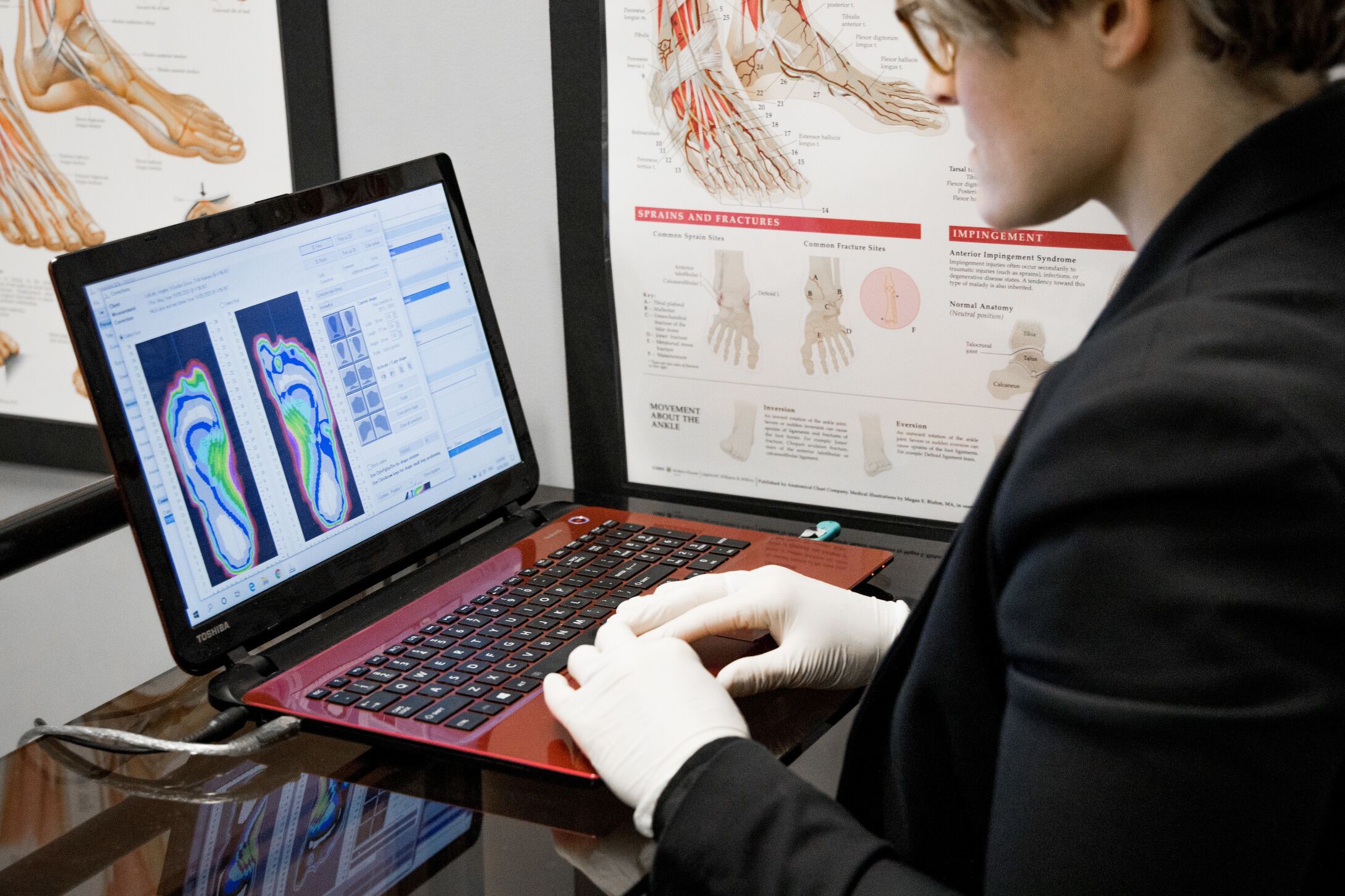 Telehealth Referrals for Orthotics Plus
Please contact us for a Telehealth appointment in the following scenarios: 
You have questions about our services and would like an in-depth discussion prior to travelling to our Melbourne clinics
You would like us to talk with your other Allied Health professionals or GP in an online group setting
You are planning to access complex equipment and would like preliminary meetings to discuss your situation, funding and variable pathways
You would like to possibly be referred to other medical professionals
Please contact our office to discuss the suitability of Telehealth for your situation.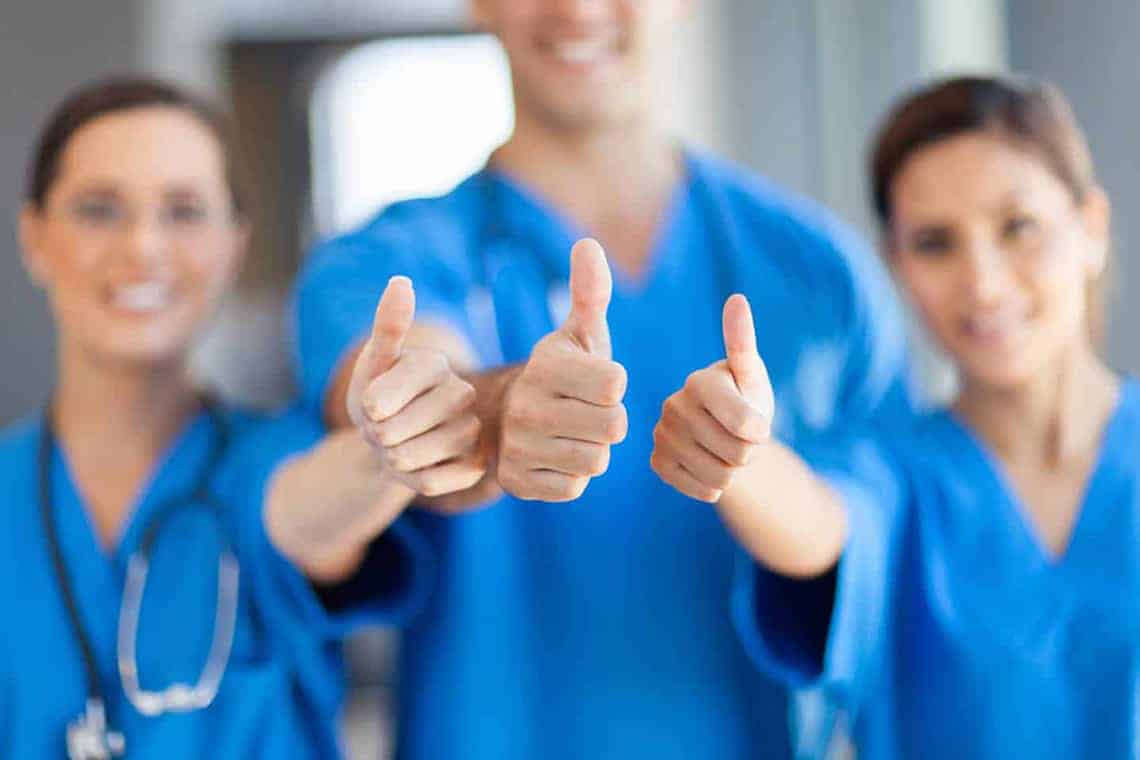 Preparing for a Telehealth Appointment
To best prepare for a Telehealth appointment, it would be helpful to:
Take pre-recorded videos (filmed by yourself or alternative healthcare professional)
Setup webcam – ideally the patient's entire body from head to toe is visible
Clear space in the room, if the patient is ambulant then we may request to see them walking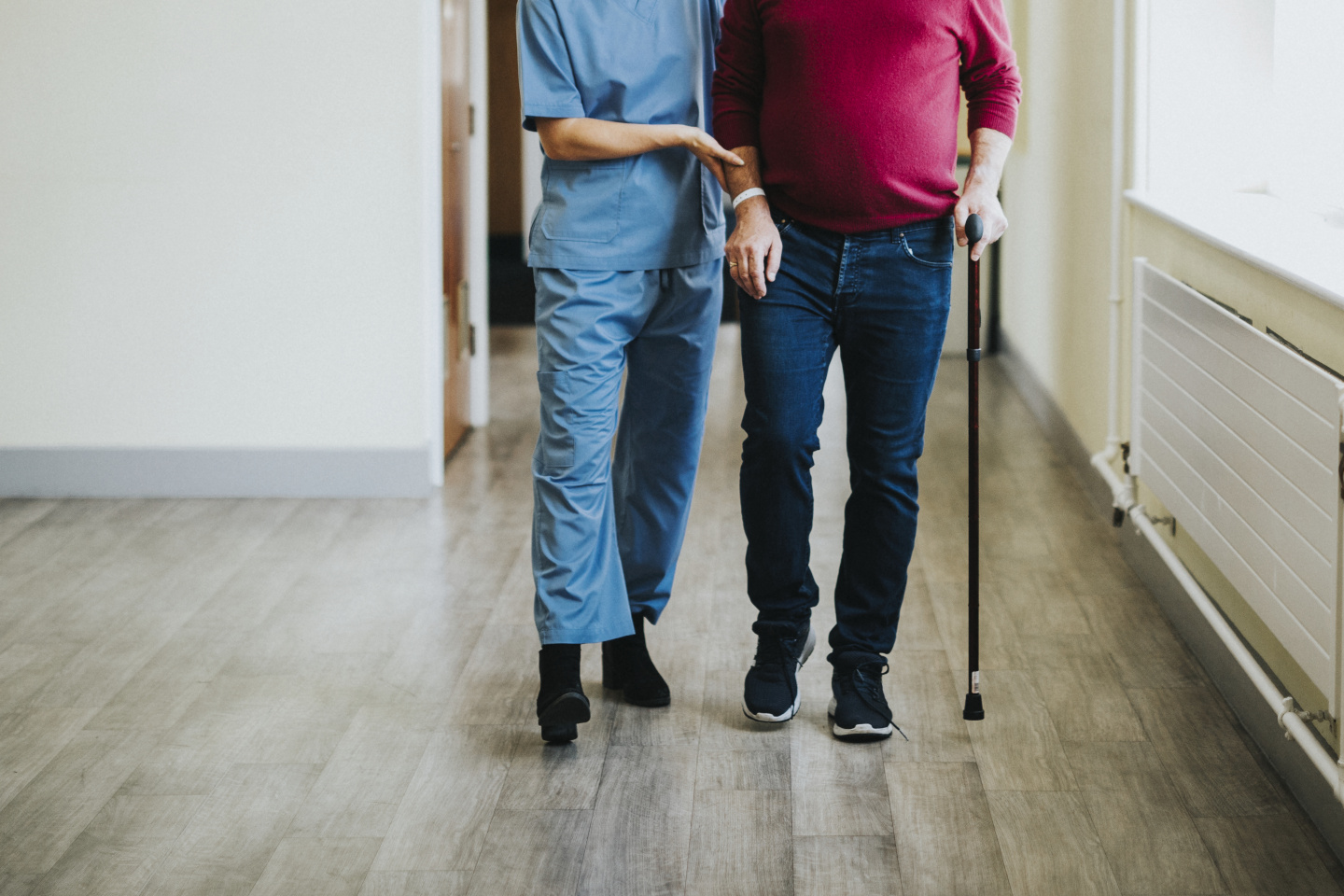 Following-Up Recommendations from a Telehealth Consultation
During a telehealth appointment, we can make general recommendations considering your condition and your gait pattern.  These may be
Recommendation to visit Orthotics Plus in person
Suggestions to appropriate healthcare providers
Equipment and Orthotics to consider
Steps necessary to request funding for future Orthotic management
People are welcome to contact our office for ongoing support.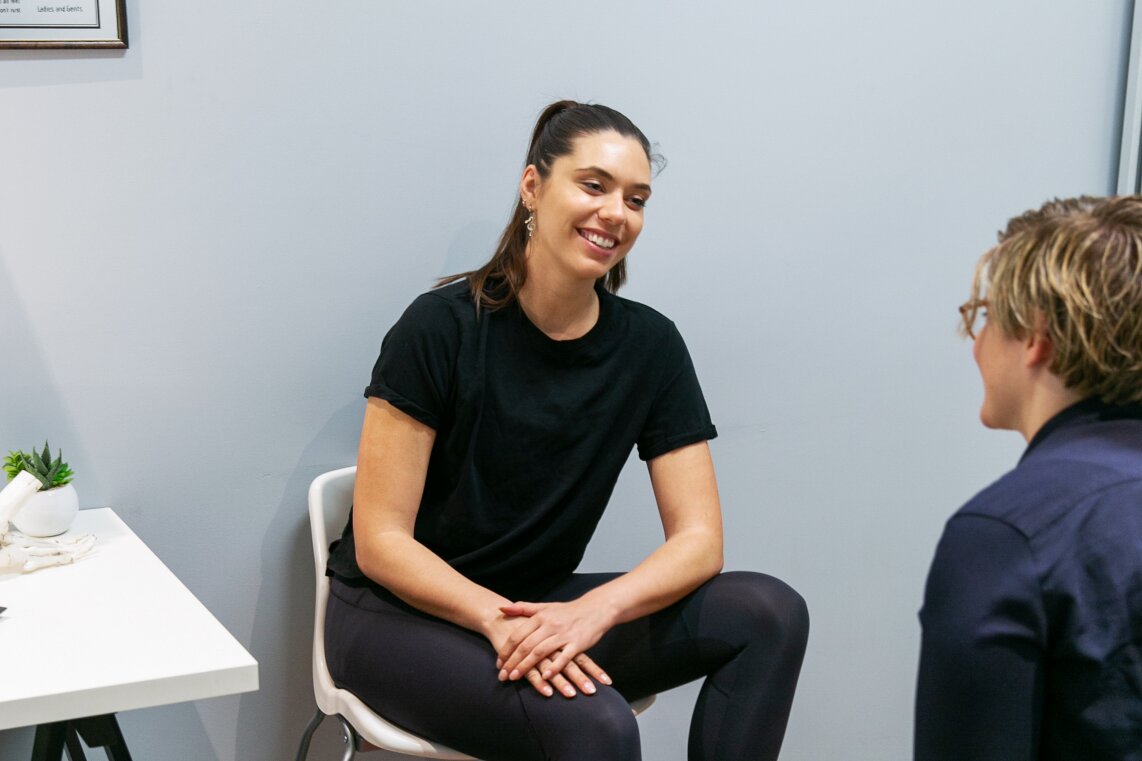 Telehealth Patient Success Story
One patient first connected with us via Telehealth with a Physiotherapist present. We listened to the concerns, and the Physiotherapist provided input as to her physical attributes.
The patient had high-arches and plantar fascia pain, which had been treated with soft tissue massage and physical therapy. Our Orthotist suggested that custom foot Orthotics may help to lower her pain.
The client visited Orthotics Plus for an assessment and measurements. We hand-made custom Orthotics exactly for her foot shape. The patient was satisfied knowing that multiple Allied Health professionals were contributing to her multidisciplinary care.
The outcome was the patient's pain was better managed and she said "I'm delighted to be back on my feet".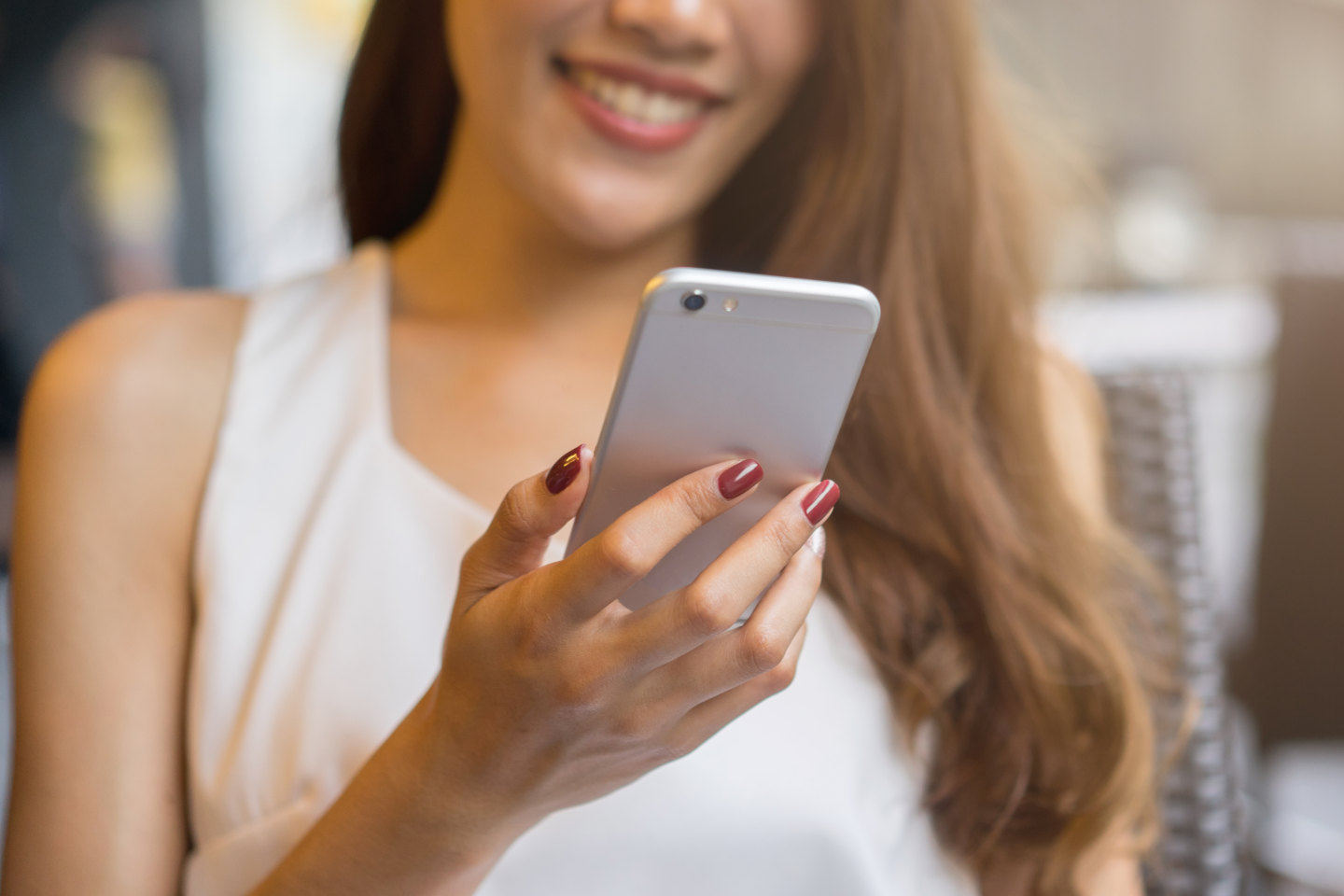 Why Choose Orthotics Plus?
Orthotics Plus was founded in Melbourne in 2012. We treat each patient with respect, dignity and care. We would love to hear from you, please know that:
We are NDIS registered
We have multiple clinic locations
We are kind and caring
Our Orthotists & Podiatrists are university-trained professionals with a minimum of 10 years of experience
Please use our clinic locations page for your enquiry.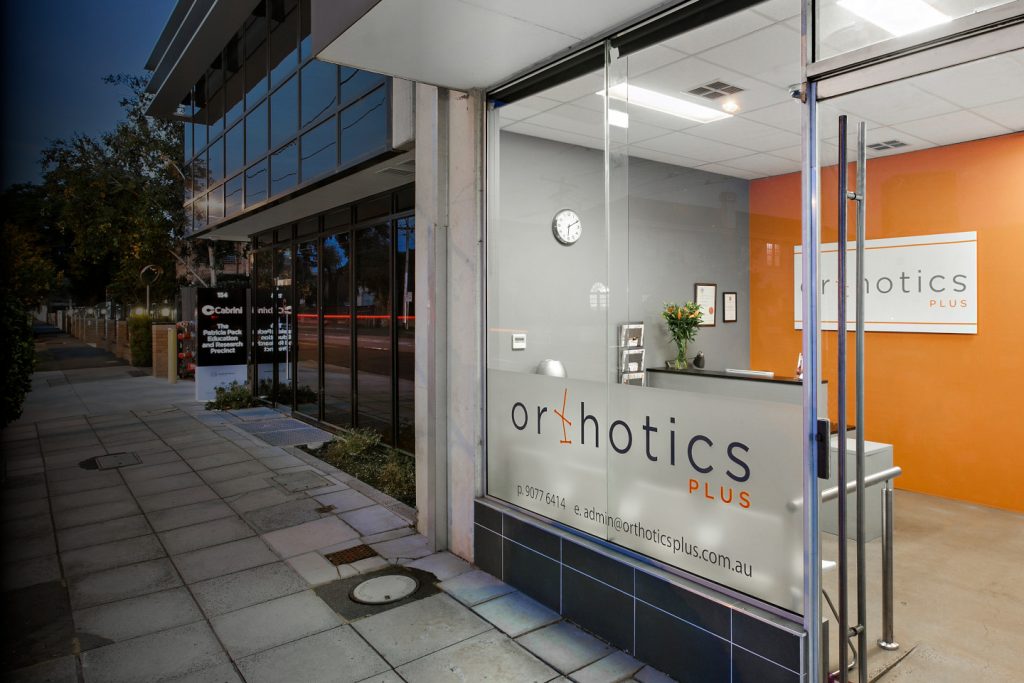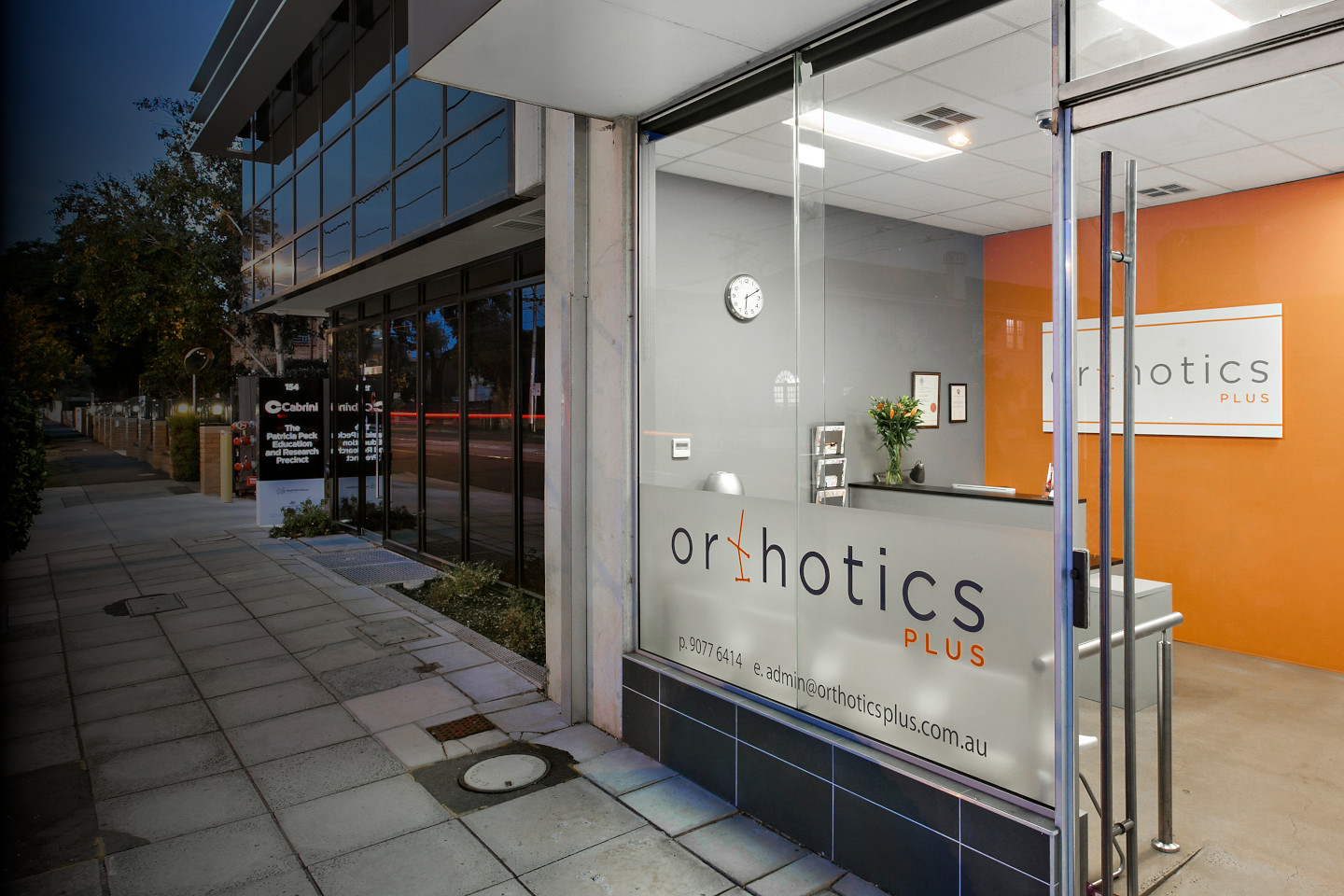 For the prescription of any equipment, Orthotics Plus must perform a physical assessment first.
From this assessment, we will determine what equipment is reasonable and necessary. Assessments can take place either at our clinics or through a home visit.
If the patient has been seen + measured by us, we may be able to post their Orthotics, however it may also be more appropriate to have a follow up appointment and fit the equipment in person.
Most funding options (i.e. private health insurance, NDIS, work cover and TAC) are usually compatible with Telehealth.
Please contact our office to confirm funding and prices, which you are welcome to do prior to making an appointment.