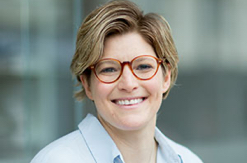 Kate Perlstein
Director / Senior Orthotist
Kate graduated with a Bachelor of Prosthetics and Orthotics from La Trobe University in 2004. Prior to starting Orthotics Plus, Kate worked at a number of different public and private facilities in Melbourne, gaining experience in foot & ankle, spinal, neuromuscular (particularly polio), vascular and fracture management.
She is a long term member of the Australian Orthotics Prosthetics Association (AOPA), having been on the education committee for many years, and regularly presents at conferences on advanced orthotic management topics.
Going above and beyond for patients is Kates ethos and she has become the trusted point of contact for many medical specialists seeking management for their patients.
Kate's goal is to build Australia's leading orthotic facility, only hiring the best orthotists and providing the best care, to reimagine what an orthotics clinic can be!
Outside of work, Kate loves basketball, the gym, bagels and looking after her two beautiful girls.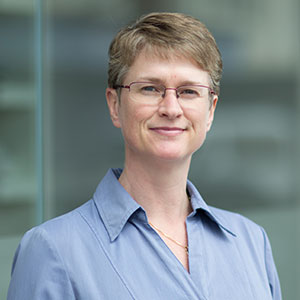 Lynne Tait
Senior Orthotist
Lynne qualified with a degree in Prosthetics and Orthotics in 1996 and has worked continuously since then in the private sector of Orthotics across Melbourne- she is one of Australia's most experienced orthotists.
An orthotic "all-rounder", Lynne has provided orthotic services in public and private hospitals, rehabilitation centres and private clinics. She has extensive experience in many areas such as trauma, orthopaedics, neuromuscular, diabetes and vascular, paediatrics, fracture management, sports injuries and rehabilitation.
From her experience, Lynne places a lot of emphasis on ensuring her clients are well educated on the function of their orthosis, correct fitting and thorough follow-up to ensure the best possible outcome.
Outside of orthotics, Lynne loves ancient history and travel, her two rescue greyhounds and Thai restaurants.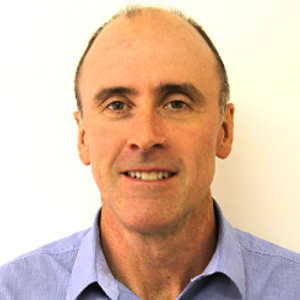 Stephen Owens
Senior Orthotist
Steve Owens has been serving the Richmond region and the Epworth Hospital with exceptional care for close to 30 years. Steve provides a strong emphasis on current techniques and personal service.
Additional info coming soon!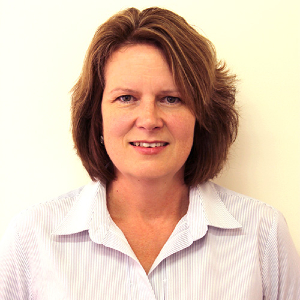 Gayle Morrison
Senior Orthotist
Gayle Morrison has been serving the Richmond region and the Epworth Hospital with exceptional care for close to 30 years. Gayle provides a strong emphasis on current techniques and personal service.
Additional info coming soon!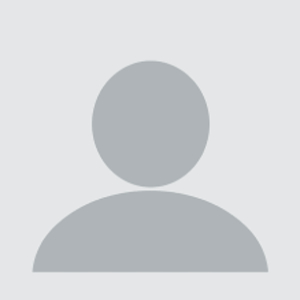 Marissa Chapman
Orthotist
Marissa holds a Masters Degree in Prosthetics and Orthotics from La Trobe University.
Marissa thoroughly enjoys working with complex neuromuscular patients, including cerebral palsy in adults and children.
Prior to Orthotics Plus, Marissa worked in a specialist paediatric role for 5 years, seeing a wide variety of children for an assortment of different orthoses including treating babies with hip dysplasia and children with fractures and sports injuries.
Previously a school teacher, Marissa also enjoys pilates, cooking and visits to cafés. Ask her about her famous cookie recipe.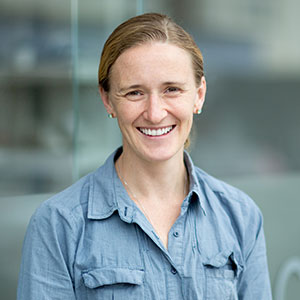 Honor Murdoch
Orthotist
Honor is an orthotist specialising in the treatment of complex neurological conditions and high risk foot. She has a wealth of knowledge in stance control KAFOs, FES systems, dynamic orthotic devices, fracture management, sporting injuries and foot pathologies. Honor has extensive experience working in both the public and private sector. In her personal time she is an active mother to three kids and enjoys the outdoors.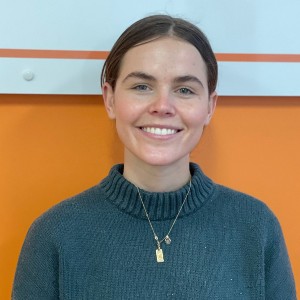 Siobhan Wilson
Orthotist
Siobhan graduated from La Trobe University with a Masters in Clinical Orthotics and Prosthetics. As the recipient of a Queensland Health scholarship, Siobhan then gained a broad range of public health experience. Functioning as an Orthotist/Prosthetist, working with paediatrics and adults, she gained experience in the orthotic management of acute orthopaedic injuries, high risk foot management and neuromuscular rehabilitation.
Siobhan takes a holistic approach in her practice and aims to ensure that patient goals and perspectives are a primary consideration during the treatment process.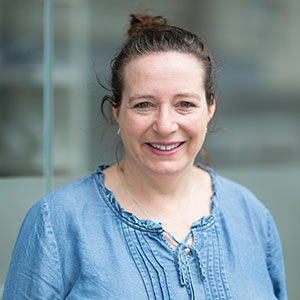 Annette Zandberg
Podiatrist
Annette brings with her a wealth of knowledge and skill after working in the health industry since 1997. She is one of approximately 5 people in Australia to hold a degree in both Podiatry and Prosthetics and Orthotics. Annette graduated with a bachelor degree of Prosthetics and Orthotics from La Trobe University in 1997. In 2012, Annette then completed a Bachelor of Podiatry (with distinctions).
Annette began her professional working life in Sydney, but realised the coffee was better in Melbourne and soon returned home.
Annette is highly qualified to care for all foot related health issues and she specialises in the following areas:
Podiatry for youth, the elderly and at-risk patients
Nail and skin care
Nail fungal advice and treatments available
General foot care advice
Neurovascular assessments for those with Diabetes and other chronic conditions
Diabetic foot care
Working together with our Orthotist Kate, Annette is passionate about providing the best care for your feet. With Orthotics Plus being home to both Podiatry and Orthotics services, this unique practitioner combination ensures optimal treatment is delivered every time.
Annette is current consulting weekly on Thursday mornings at our Malvern clinic. To organise an appointment please phone our reception staff on (03) 9077 6414.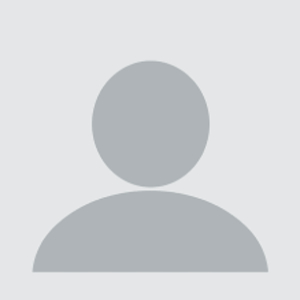 Arnie Zangl
Orthotics Technician
Arnie is a very experienced worker who has over 20 years experience as a technician. He has a strong passion for helping others and he also enjoys gardening, traveling and hiking.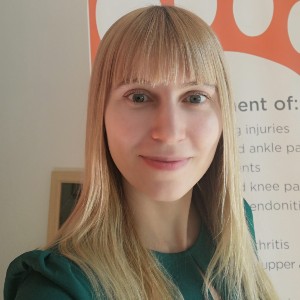 Maya Zeltzer
Senior Receptionist
Maya is the glue which holds the team together. Maintaining oversight of all administrative practices across the locations, Maya is extremely proficient with keeping everyone on track and ensuring admin in the clinics runs smoothly and efficiently.
Maya has always been drawn to working in industries that allow lots of interaction with customers. Starting as a Russian/English translator, she gradually found herself moving into more administrative roles.
Initially Maya worked with a large resources company which allowed her to broaden her knowledge and expertise. She then transitioned to the medical industry where she quickly realised that it is something she is really passionate about! Maya finds joy in being able to help people on a daily basis, and believes positive feedback is the best reward for all the hard work she puts in.
In her free time, Maya enjoys snowboarding, hiking and reading a good book.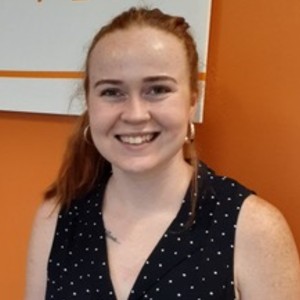 India Havers
Receptionist
India works part time at Orthotics Plus in addition to her secretarial role at a busy Rheumatology clinic at Cabrini. These two roles have allowed her to pick up a wealth of knowledge from both medical specialities.
Outside of her clinical duties, India's major passion is music. She has been singing for as long as she can remember, and has performed professionally for 7 years. Additionally, India runs private vocal classes for adults and children in the evenings, and enjoys performing acoustically at weddings and private events.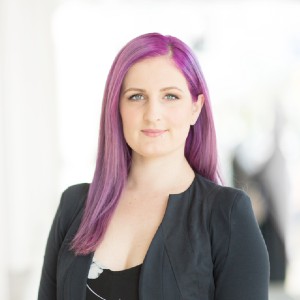 Violet McCleary
Admin
Violet has worked in the medical administration field for over 10 years. She brings a wealth of medical administrative knowledge teamed with a passion for customer service.
As a front of house administrator, Violet is focussed on high quality patient care, improving the well being of our patients and ensuring the clinic runs in an efficient and safe manner.
Outside of Orthotics Plus, Violet is a busy mum to two kids and is also an amazing hair and makeup artist, so be sure to chat to her for your next special event!