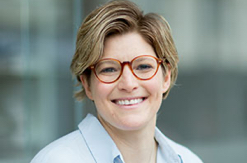 Kate Perlstein
Director / Senior Orthotist
Kate graduated with a Bachelor of Prosthetics and Orthotics from La Trobe University in 2004. Prior to starting Orthotics Plus, Kate worked at a number of different public and private facilities in Melbourne, gaining experience in foot and ankle, spinal, neuromuscular (particularly polio), vascular and fracture management.
She is a long term member of the Australian Orthotics Prosthetics Association (AOPA), having been on the education committee for many years, and regularly presents at conferences on advanced orthotic management topics.
Going above and beyond for patients is Kate's ethos and she has become the trusted point of contact for many medical specialists seeking management for their patients.
Kate's goal is to build Australia's leading orthotic facility, only hiring the best orthotists and providing the best care, to reimagine what an orthotics clinic can be!
Outside of work, Kate loves basketball, the gym, bagels and looking after her two beautiful girls.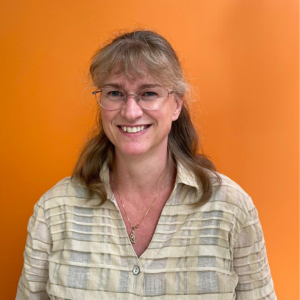 Lynne Tait
Senior Orthotist
Lynne qualified with a degree in Prosthetics and Orthotics in 1996 and has worked continuously since then in the private sector of orthotics across Melbourne.
An orthotic "all-rounder", Lynne has provided orthotic services in public and private hospitals, rehabilitation centres and private clinics. She has extensive experience in many areas such as trauma, orthopaedics, neuromuscular, diabetes and vascular, paediatrics, fracture management, sports injuries and rehabilitation.
From her experience, Lynne places a lot of emphasis on ensuring her clients are well educated on the function of their orthosis, correct fitting and thorough follow-up to ensure the best possible outcome.
Outside of orthotics, Lynne loves ancient history and travel, her two rescue greyhounds and Thai restaurants.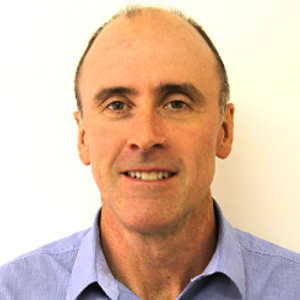 Stephen Owens
Senior Orthotist
Steve Owens has been serving the Richmond region and the Epworth Hospital with exceptional care for close to 30 years. Steve provides a strong emphasis on current techniques and personal service. His main areas of interest include foot orthotics, fracture management, knee bracing (post op, sports and arthritis), neuromuscular (lower limb), spinal bracing and sports medicine.
Steve holds a Diploma in Applied Science (1984, Lincoln Institute) and a Bachelor of Prosthetics and Orthotics (2001, La Trobe University).
Earlier in his career, Steve worked for a private orthotic company that had contracts with many public hospitals. This meant Steve was responsible for all inpatient and outpatient orthotic requirements for St Vincent's Hospital, Western Hospital, Sunshine Hospital, Prince Henry's (now incorporated into Monash Medical Centre), PANCH (now Northern Hospital), Kew Cottages as well as a diverse range of private clients.
In 1993, Steve opened a private practice in Richmond called Stephen Owens and Gayle Morrison Orthotics. In 2021, the clinic joined forces with Orthotics Plus and is now known today as Orthotics Plus Richmond.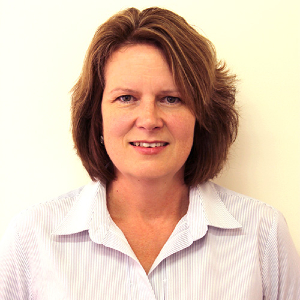 Gayle Morrison
Senior Orthotist
As co-director of Stephen Owens and Gayle Morrison Orthotics, Gayle has been been working closely with Steve providing orthotic services to Epworth Hospital and surrounding areas for nearly 30 years. Gayle provides a strong emphasis on current techniques and personal service and can be found at our Richmond clinic. She has worked in many areas including orthopaedics, trauma, fracture management and sports medicine.
Over the years, Gayle has gained extensive experience in assessment, fabrication and fitting of custom foot orthotics.
Outside of work, Gayle enjoys tennis, hiking holidays, gardening and spending time with family, friends and her black labrador.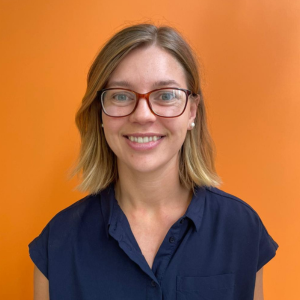 Anic Tilbury
Orthotist
Anic is an orthotist who firmly believes in the importance of active listening when working with patients. She understands that patients hold valuable insights, and by truly listening to them, she can provide the best support and care. Anic is deeply intrigued by the science behind her profession, particularly the biomechanics of human joints. This drives her to continually learn and understand how to optimise support for her patients. Anic has a strong interest in computer aided design and 3D printing. What sets Anic apart is her genuine care for her patients and their outcomes. This concern motivates her to constantly strive for improvement as an orthotist. Outside of work, Anic finds joy in being in nature, having a fondness for animals. Anic is also a passionate seamstress, often making her own clothes, which complements her orthotics work very well with repairing and manufacturing soft goods.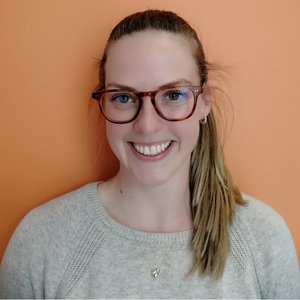 Olivia Myers
Orthotist
Olivia graduated with a Masters degree in Prosthetics and Orthotics from La Trobe University in 2016. Initially, Olivia worked in regional Queensland and then Perth before making the move back to Melbourne. Having worked in both public and private settings, Olivia is our clinical lead at Forest Hill and heads up The Gait Clinic. Olivia enjoys being an 'all rounder' with a special interest in new technologies for both adults and kids.
Olivia loves the challenges and learnings found in such a diverse field, and is always happy to work with patients to find the best solution for them.
Outside of work, Olivia is often found on a netball court or kayaking on the Yarra River. If not there, she is probably being walked by her enthusiastic border collie, or brunching.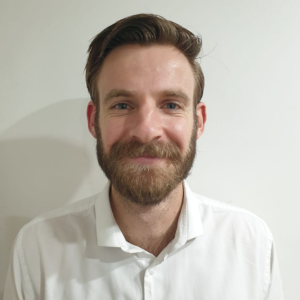 Andrew Tilbury
Orthotist
Andrew graduatedwith with a Bachelors degree in Orthotics and Prosthetics from Durban University of Technology in South Africa. Since then he has gained experience in a private practice before moving to Australia. He is passionate about helping people and has a particular focus on spending time with patients to find the option which suits their needs. Andrew loves manufacturing both orthotics and prosthetics and prides himself on his technical skills. Having moved to Melbourne in January of 2023 he is new to the city, and to our team, where he is working with Steven Owens in Richmond.
Outside of work, Andrew enjoys spending time outdoors, birding, and gardening. He is also an avid sportsman, playing golf, cricket and tennis whenever he gets the chance.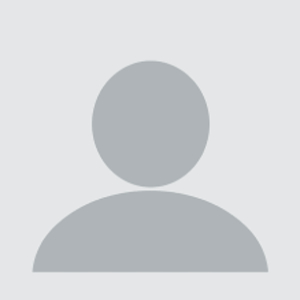 Arnie Zangl
Orthotics Technician
Arnie is a very experienced worker who has over 20 years experience as a technician. He has a strong passion for helping others and he also enjoys gardening, traveling and hiking.
Celia Glod
Practice Manager
Celia, originally from Adelaide, relocated to Melbourne in 2016. She possesses a professional background as a clinician, specifically working as a radiation therapist which gives her great insight into the healthcare system as well as how to run a busy clinic. Alongside her clinical expertise, Celia has gained administrative and management experience in General Practice and Cosmetic Medicine. In her leisure time, Celia indulges in various hobbies. She finds joy and physical well-being through practicing pilates and regularly hitting the slopes for skiing adventures. Additionally, Celia nurtures her green thumb by taking care of her impressive collection of 50+ plants, finding fulfillment in gardening and ensuring their health and vitality.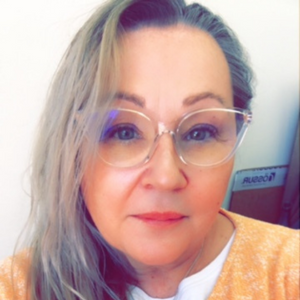 Jane Thomas
Receptionist
Jane is a highly regarded and friendly member of our admin team. She thoroughly enjoys working in the healthcare industry and has been providing exceptional customer service and medical administrative skills for over 15 years – initially beginning her career in optical and then moving to medical.
Outside of work, Jane enjoys spending time with her five children and gorgeous grandchild.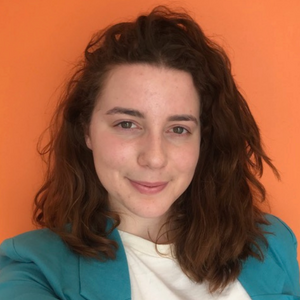 Allie
Receptionist
Allie is a member of our administration team and is based at our Malvern clinic. She enjoys meeting new faces and saying hello to regulars, and using her problem solving skills in everyday operations.
Prior to Orthotics Plus, Allie lived in Denmark, a small town down the bottom of Western Australia. There she ran a childcare program caring for the children of families that lived in regional areas, allowing them access to the childcare rebate. Allie has always been drawn to industries that benefit local communities, and so seeing the smiles on patients' faces as they leave Orthotics Plus is very rewarding.
In Allie's free time, she enjoys skiing, reading and spending time with her family.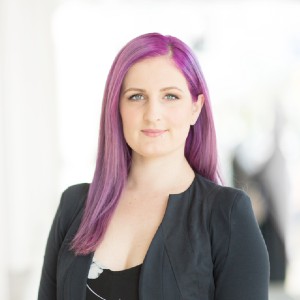 Violet McCleary
Admin
Violet has worked in the medical administration field for over 10 years. She brings a wealth of medical administrative knowledge teamed with a passion for customer service.
As a front of house administrator, Violet is focussed on high quality patient care, improving the well being of our patients and ensuring the clinic runs in an efficient and safe manner.
Outside of Orthotics Plus, Violet is a busy mum to two kids and is also an amazing hair and makeup artist, so be sure to chat to her for your next special event!