Knee Treatments & Fitting Services
Orthotics Plus provides a range of knee treatments at our clinics in Melbourne.
Our qualified Orthotists start by assessing the patient's pathology, then implementing an appropriate knee-rehabilitation plan. Knee treatments can include:
Corrective supports for biomechanical issues (i.e. ligament tears or muscle weakness)
Protective equipment such as knee braces
Pain management and education
Please learn more about knee conditions and rehabilitation below.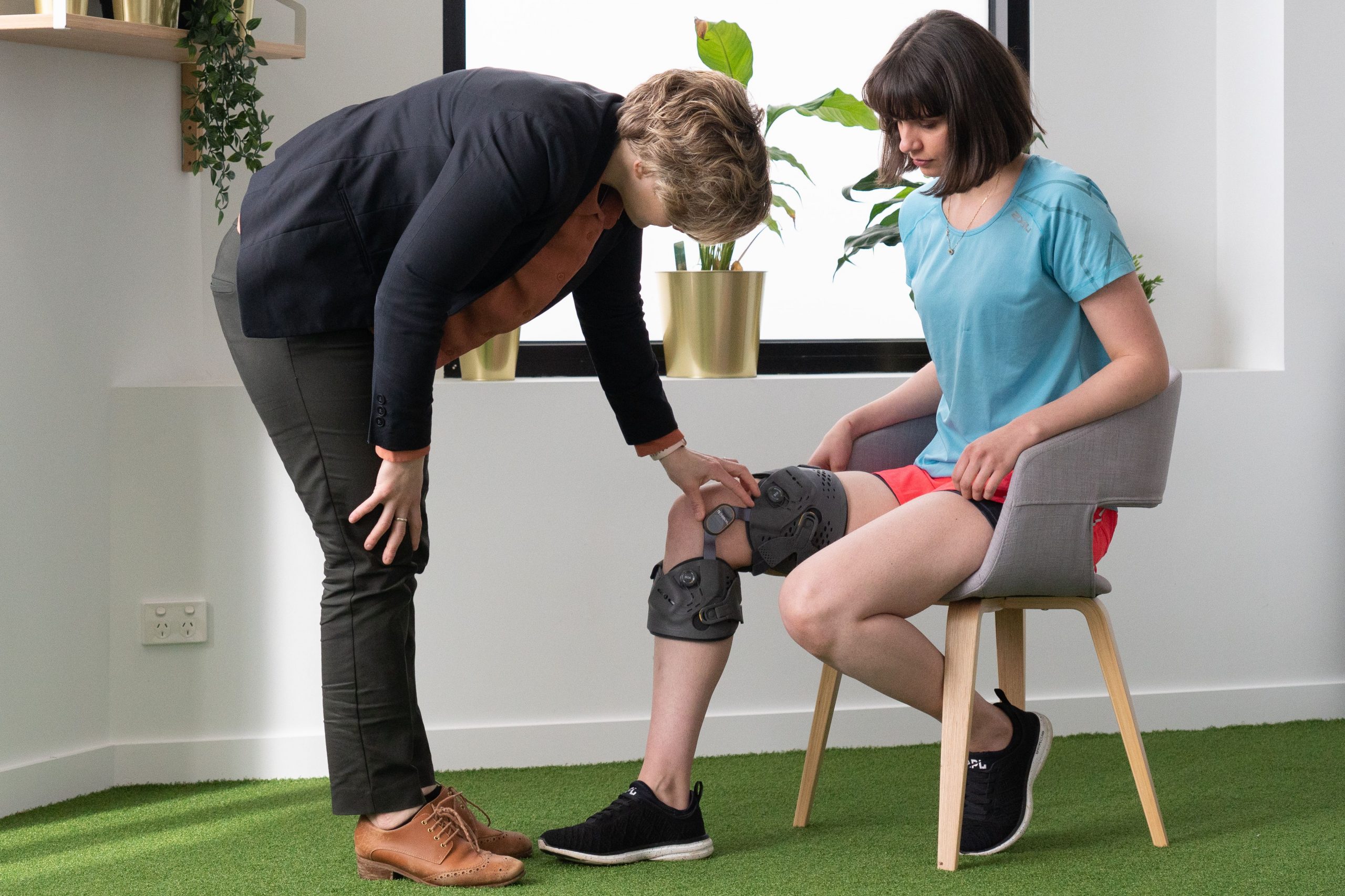 What is Involved in a Knee Assessment?
We will start by performing the appropriate subjective and objective assessment of that person's knee. We assess the relevant physical attributes of the knee, including:
Strength
Range of motion
Pain levels
Any swelling or bruising
Gait issues
Walking speed
Lower Limb alignment (hip to toe)
We also look at capability in the affected lower-limb compared to the unaffected side. This may help to highlight any deficits or differences.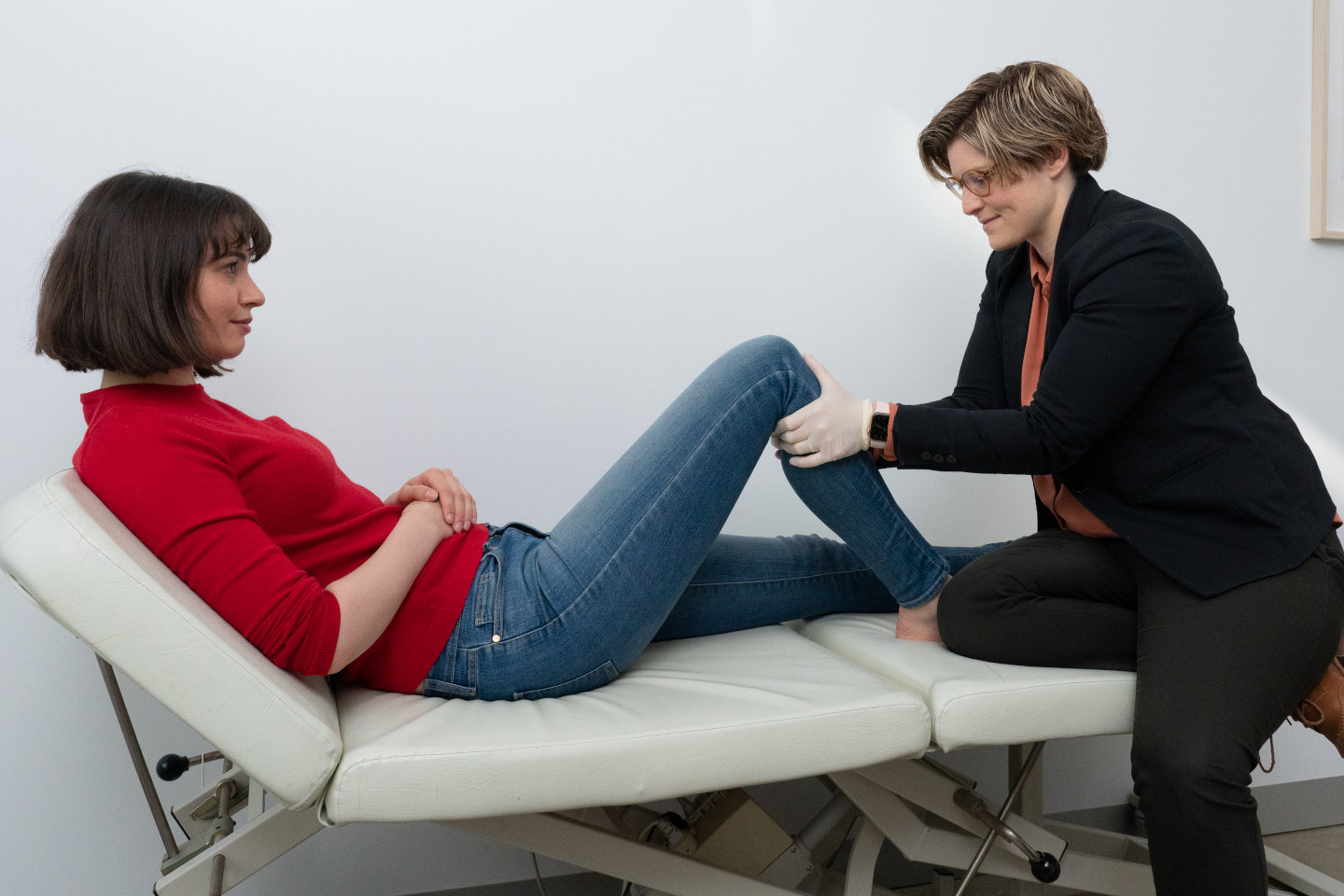 Committed to Our Patient's Long-Term Knee Health
At follow up appointments, we re-examine the elements from our initial assessment and adjust the rehabilitation plan accordingly. We also evaluate the patients progress with other health professionals to ensure we are all aligned allowing the best outcomes for the patient.
We consider our knee rehabilitation to be a holistic approach, as we monitor and help people improve their pain levels, confidence in movement, capacity, general comfort and how these contribute to improved quality of life.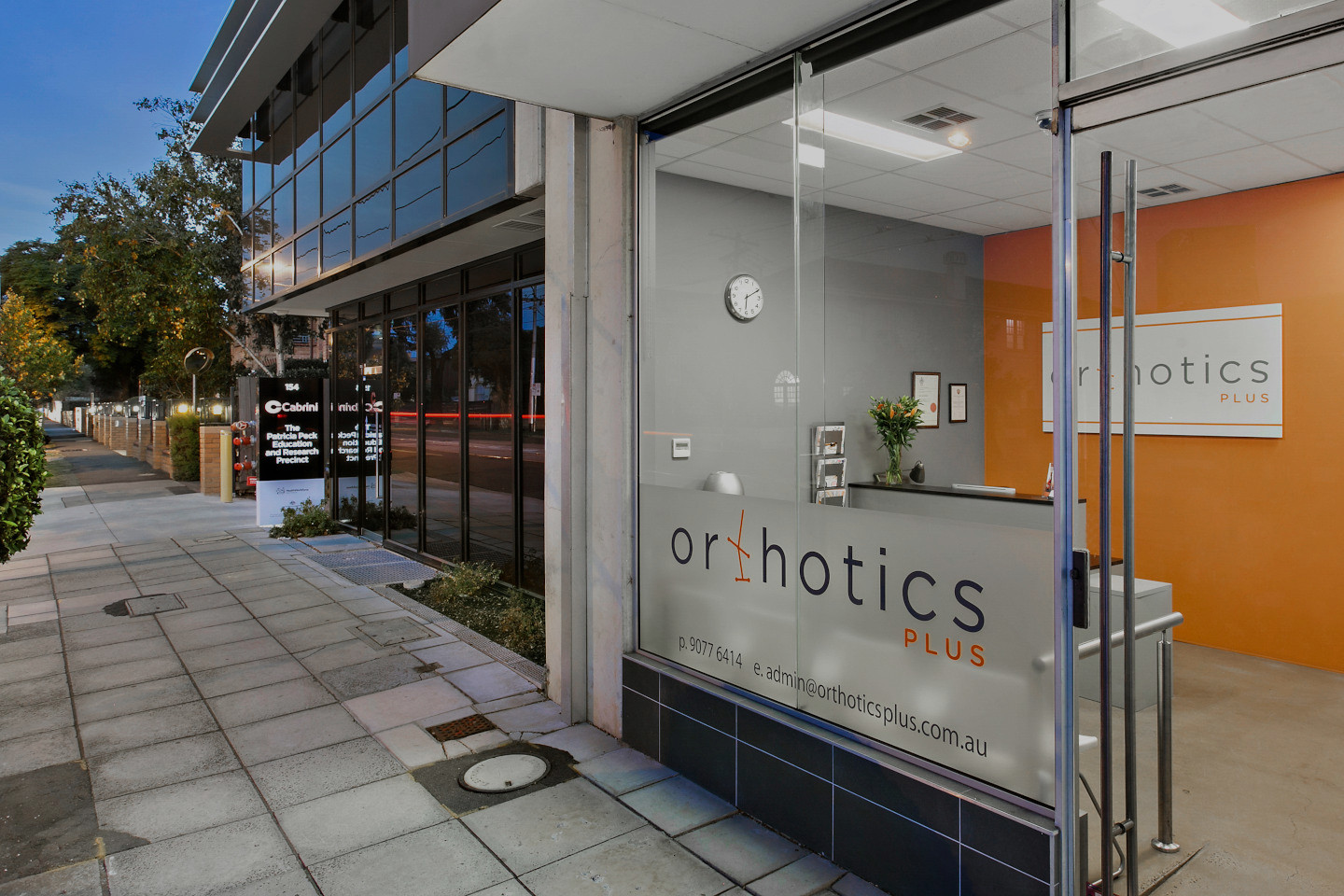 Knee Braces as Part of Rehabilitation
There are many types of knee braces. At Orthotics Plus we assist people to find the right one to suit their circumstances.
It is very important to find the correct style of brace, and this will depend upon many factors, some of which include:
The injury or area of concern
Leg shape
Activities to be undertaken
Patient tolerance
After an injury, braces are typically used to limit range of motion. They either lock the knee or limit movement to the desired  range of motion while the problem (for example a torn ligament) has an opportunity to heal.
Postoperatively, bracing is used in a similar way. Often surgeons will have very specific prescriptions for braces that are to be used for post-surgery rehabilitation.
Braces can also be used as a protective measure for particular activities. For example, when a skier has recovered from an injury and now wants to return to skiing or a motocross rider wants protection against impacts and deforming forces.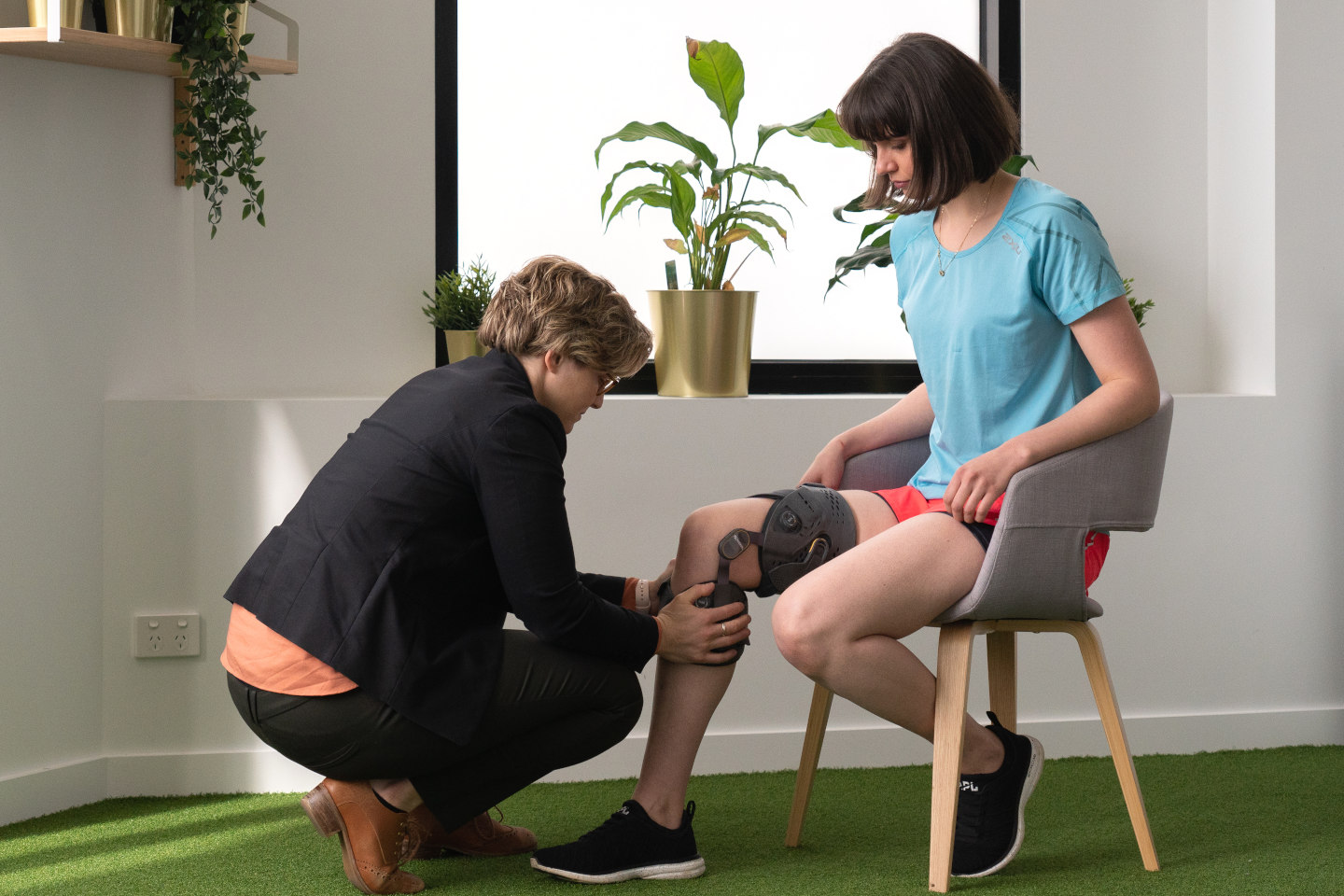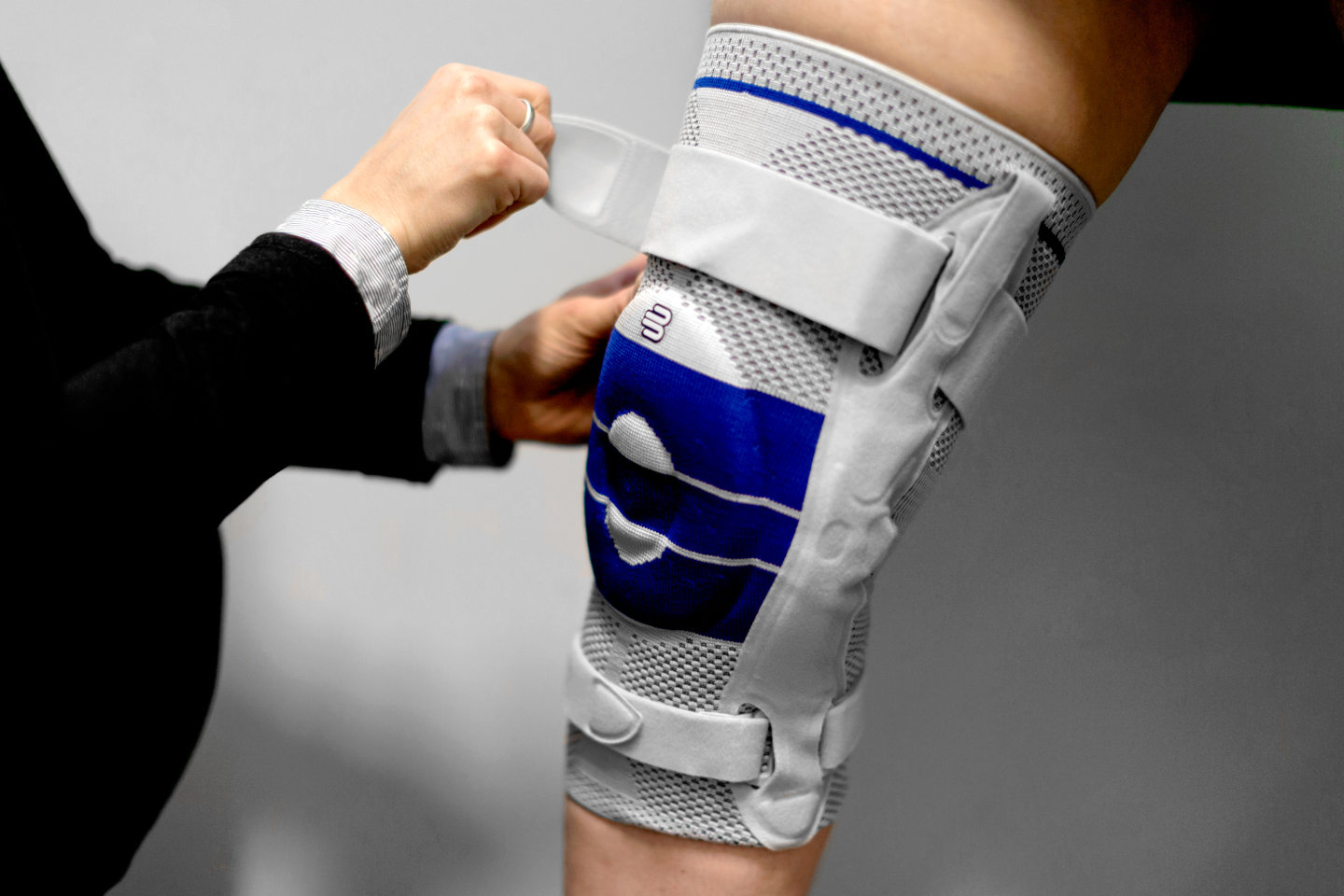 Ready to Work with Orthotics Plus?
We'd love to hear from you. We proudly work with paediatric and adult patients throughout Melbourne.
We are an Australian-owned company
We are NDIS registered
We offer professional knee treatments
We are kind and caring
Please get in touch using our clinic locations or by phoning us.