Address:
Ground Floor, 351 Burwood Highway
Forest Hill VIC 3131
---
Phone:
---
Fax:
---
Open Hours:
Monday: Closed
Tuesday: 8:30am – 5:00pm
Wednesday: Closed
Thursday: 8:30am – 5:00pm
Friday: 8:30am – 5:00pm
Saturday: Closed. Emergency On Call service available
Sunday: Closed
---

Should you require an emergency appointment please call: (03) 9077 6414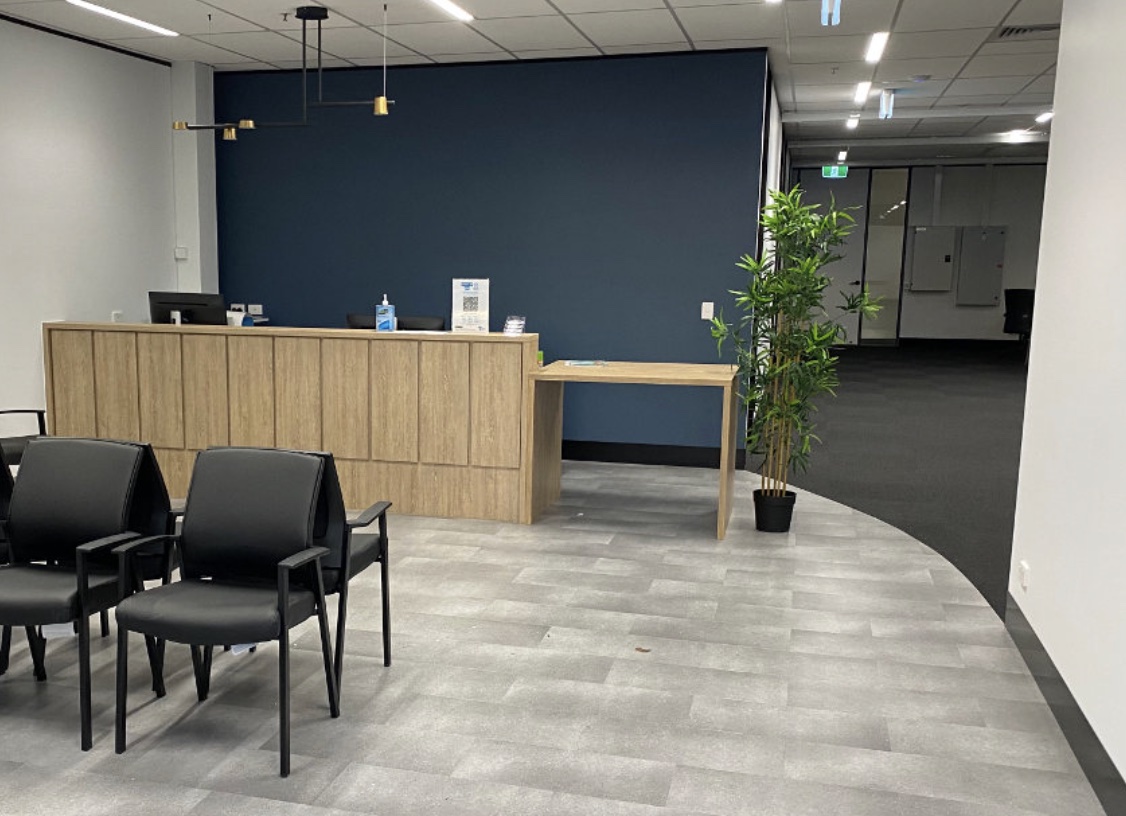 Getting to Orthotics Plus Forest Hill:
Our Forest Hill clinic can be found next to the Peter James Centre, entering from Woodvale Court (marked A on the map) off Burwood Highway. Go straight through the roundabout with the fountain, and through the automatic boom gate (marked B on the map).
Parking can be found on the left, marked with 'Klint Neuro' – whom we share the parking spaces with – this is marked via the yellow rectangle on the map. The entrance will be found on your right via ramp, and is shared with Klint Neuro, also.
Parking Map: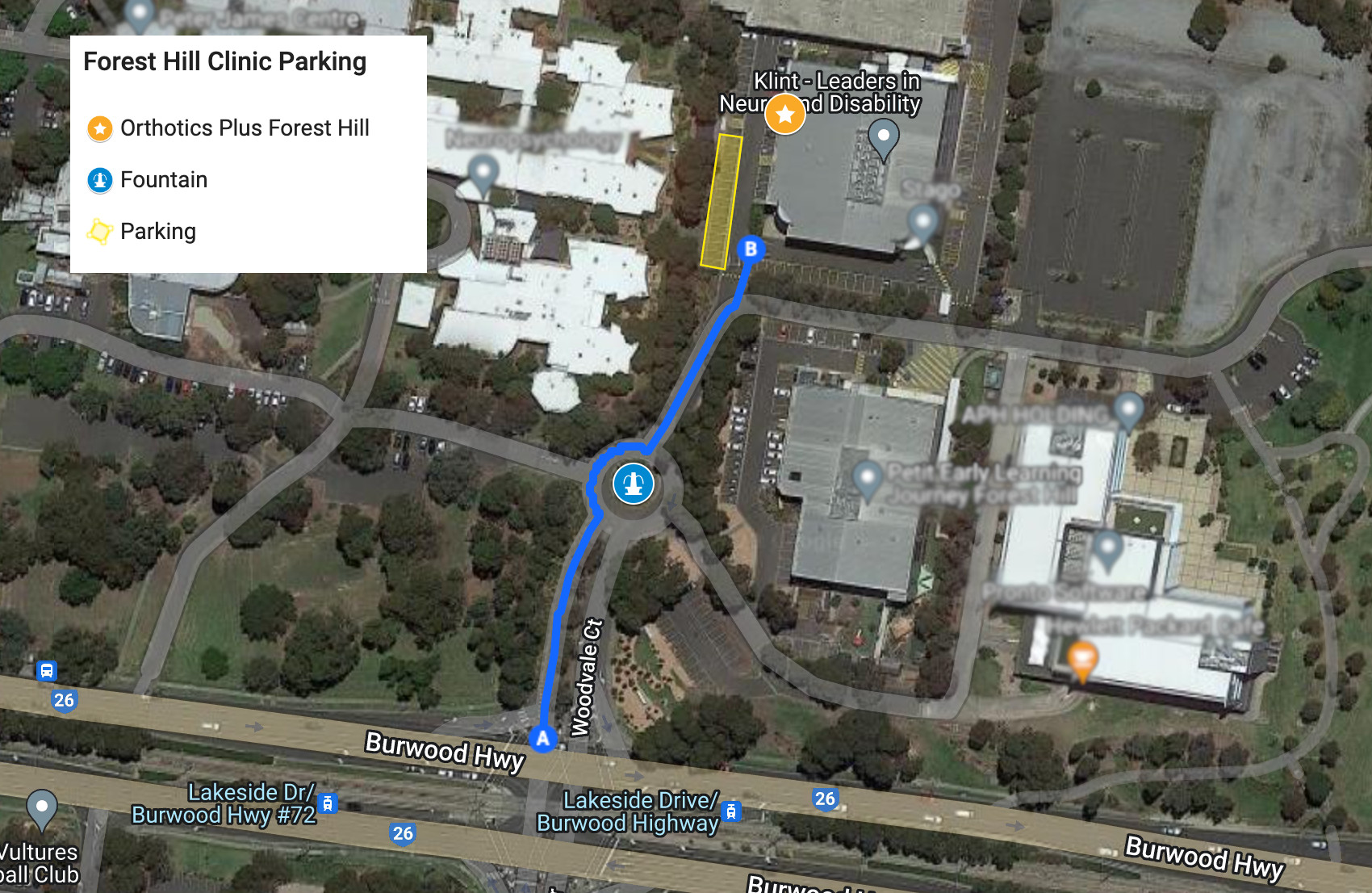 Home Visits
Home visits are available within a 10km radius, but this does need to be discussed with the orthotist to ensure optimal treatment can be delivered in the home. Contact us to learn more.
Have Questions?
Have questions about our orthotics, limb braces, diabetic foot treatments and more? Contact us or see our FAQ page .