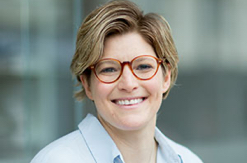 Kate Perlstein
Director / Senior Orthotist
Kate graduated with a Bachelor of Prosthetics and Orthotics from La Trobe University in 2004.
After graduating, Kate was immediately offered a one year graduate position at St. Vincent's Public Hospital. Throughout this year, Kate was exposed to complex musco-skeletal conditions (particularly Polio) and complex custom made orthotics. This included custom foot orthoses, custom ankle foot orthoses and custom made ground reaction ankle foot orthoses. St Vincent's Hospital is one of the only Orthotic departments in Australia to use carbon fiber and fiberglass laminates almost exclusively to create their orthoses.
In 2005, Kate commenced practicing at the Alfred Hospital. During this time, she was exposed to acute trauma patients (particularly spinal fractures), some of which were life threatening. The Alfred is one of only two hospitals in Melbourne specialising in the fitting of halo-thoracic orthoses for treatment of complex cervical (neck) injuries. The orthotics department was also in charge of the outpatient fracture clinic where she gained significant experience fitting fracture casts and fracture orthoses.
In 2008, Kate started work in a private orthotic facility. The primary motivator for a move to private practice was the opportunity for greater exposure to foot and ankle conditions and interaction with Orthopaedic surgeons, Rheumatologists and other referring doctors. Kate also began to develop an understanding of how to run a successful business, which she worked toward and opened her first clinic in 2012.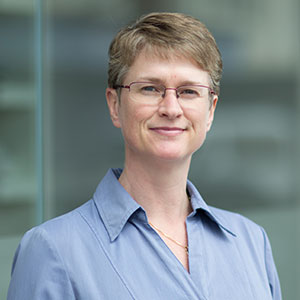 Lynne Tait
Senior Orthotist
Lynne qualified with a degree in Prosthetics and Orthotics in 1996 and has worked continuously since then in the private sector of Orthotics across Melbourne.
An Orthotic "All-rounder", Lynne has provided orthotic services in public and private hospitals, rehabilitation centres and private clinics. She has extensive experience in many areas such as trauma, orthopaedics, neuromuscular, diabetes and vascular, paediatrics, fracture management, sports injuries and rehabilitation.
From her experience, Lynne places a lot of emphasis on ensuring her clients are well educated on the function of their orthosis, correct fitting and thorough follow-up to ensure the best possible outcome.
Outside of orthotics, Lynne loves ancient history and travel, her two rescue greyhounds and Thai restaurants.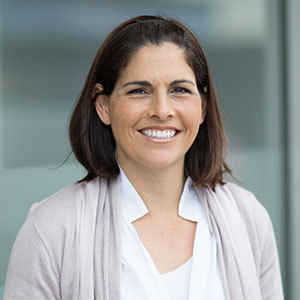 Alti Vogel
Orthotist
Alti graduated from La Trobe University in 2000 after completing part of her training in the USA. She has spent the majority of her career working at the largest Orthotic facility in Australia servicing both the Sydney Childrens and Prince of Wales Hospitals. It was there that she gained a wealth of experience in paediatric work with a strong focus on cerebral palsy and other complex orthopaedic and neurological conditions. Alti moved to Melbourne in 2016 to be closer to family and has been working at St. Vincents Hospital for the past 3 years. She is involved in both acute and rehabilitation roles with particular interest in the management of stroke and spinal cord injury. Alti prides herself in taking a bigger picture approach to treatment that ensures maximum results are achieved without compromising quality of life.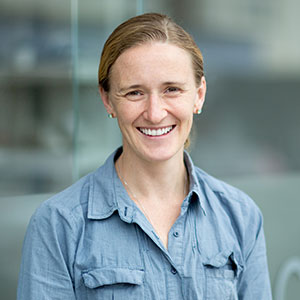 Honor Murdoch
Orthotist
Honor is a senior orthotist specialising in the treatment of complex neurological conditions and the high risk foot. She has a wealth of knowledge in stance control KAFOs, FES systems, dynamic orthotic devices, fracture management, sporting injuries and foot pathologies. Honor has extensive experience working in both the public and private sector. In her personal time she is an active mother to three kids and enjoys the outdoors in her spare time.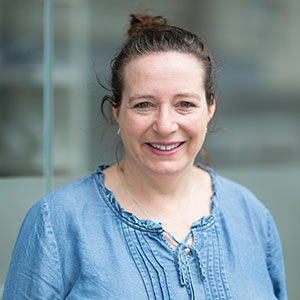 Annetta Zandberg
Podiatrist
Annetta brings with her a wealth of knowledge and skill after working in the health industry since 1977. She is one of approximately 5 people in Australia to hold a degree in both Podiatry and Prosthetics and Orthotics. Annetta graduated with a bachelor degree of Prosthetics and Orthotics from La Trobe University in 1977. In 2012, Annetta then completed a Bachelor of Podiatry (with distinctions).
Annetta began her professional working life in Sydney, but realised the coffee was better in Melbourne and soon returned home.
Annetta is highly qualified to care for all foot related health issues and she specialises in the following areas:
Podiatry for youth, the elderly and at-risk patients
Nail and skin care
Nail fungal advice and treatments available
General foot care advice
Neurovascular assessments for those with Diabetes and other chronic conditions
Diabetic foot care
Working together with our Orthotist Kate, Annetta is passionate about providing the best care for your feet. With Orthotics Plus being home to both Podiatry and Orthotics services, this unique practitioner combination ensures optimal treatment is delivered every time.
Annetta is current consulting weekly on Thursday mornings. To organise an appointment please phone our reception staff on 9077 6414.