Fibreglass Cast Services
Orthotics Plus provides professional fibreglass casting services for people who have sustained a fracture or injury.
Applying a cast is important because it acts to immobilise the fracture site in order to facilitate the healing process. Padding is added underneath the cast to make it comfortable while still allowing it to conform well to the body.
We provide acute fracture supports for all areas of the body. In most cases, our patients are seen on the same day as booking, with next to no wait times. We offer both waterproof and non-waterproof options.
Orthotics Plus has multiple clinic locations throughout Melbourne and we look forward to your referral.
View Clinic Locations Call (03) 9077 6414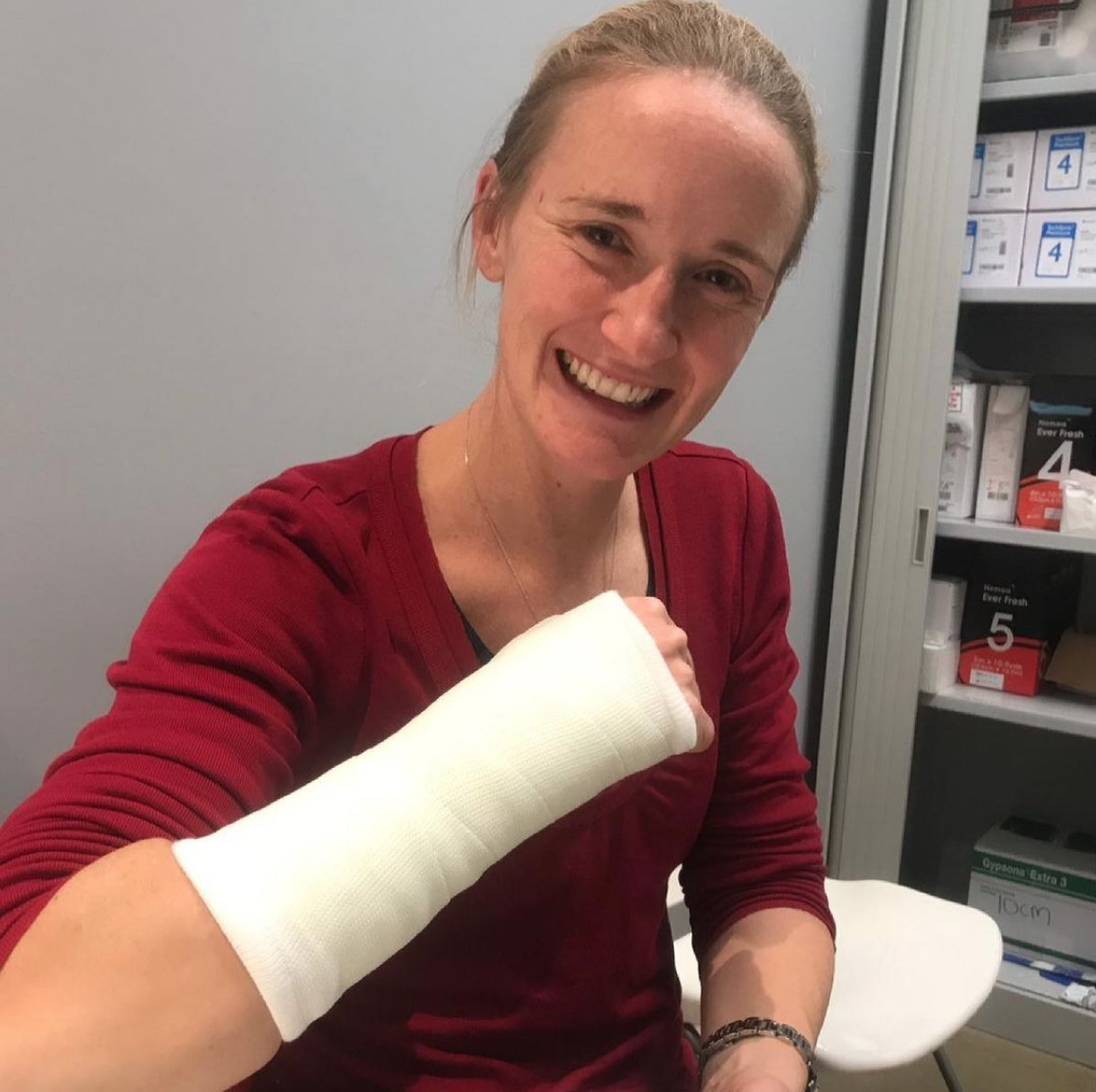 Types of Fractures Fibreglass Casts Are Used For
Fibreglass casts can generally be used on any limb fracture and are commonly used for:
Distal radius fractures (wrist)
Scaphoid fractures (wrist)
Midshaft radius (forearm)
Ulna fractures (forearm)
Midshaft tibia (lower limb)
Fibula fractures (lower limb)
Casts are typically applied 5-10 days following the date of fracture. Until that time, the body is reacting to the injury. Swelling around the limb could prevent the cast from properly conforming, so it's common to wait until swelling subsides before applying the cast.
During this time a plaster backslab or temporary splint may be applied. Please note: Most of the modern-day casting materials aren't actually fibreglass, rather synthetic materials and sometimes fibreglass and polymer mixed, however, to use colloquial terms we will still refer to synthetics casts as 'fibreglass casts'.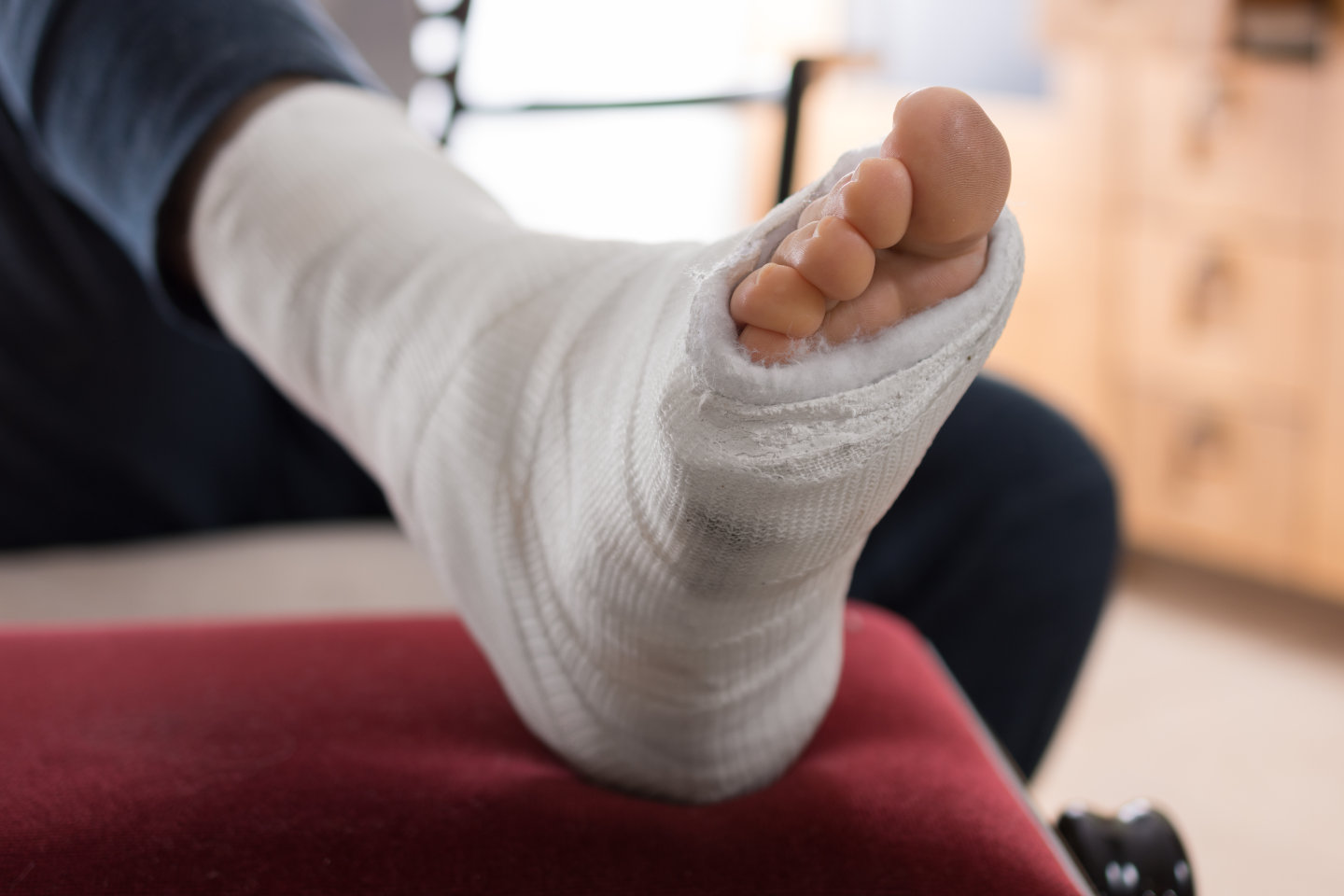 Caring for Your Cast
Before applying the cast, our Orthotist will spend some time discussing your daily activities to understand which casting option is best and if we should consider a waterproof option.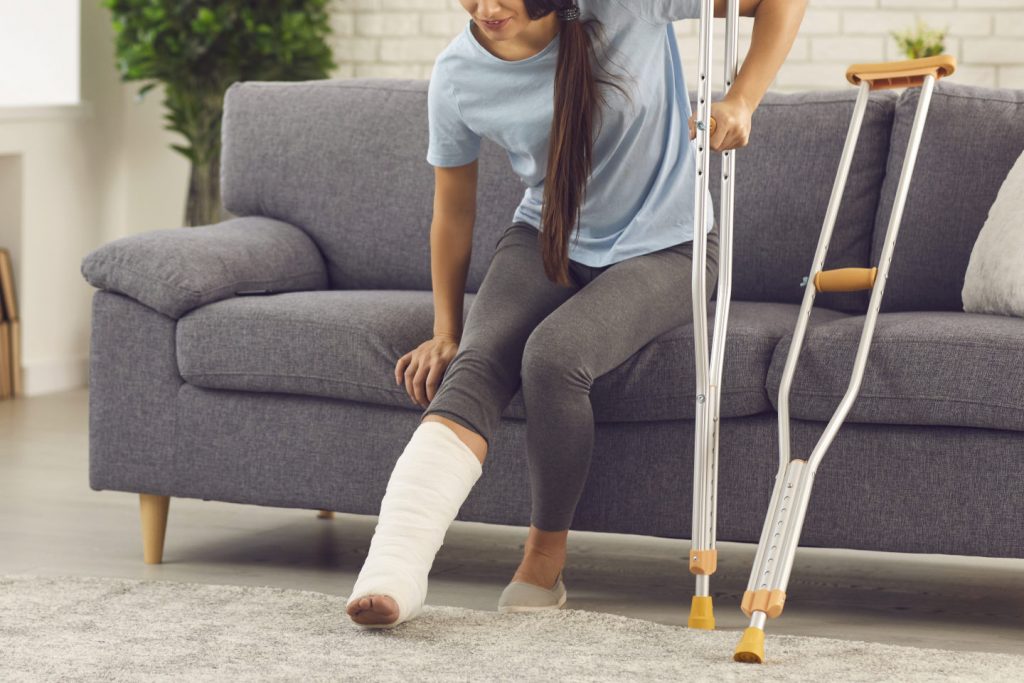 Weight-Bearing
Generally, for an upper limb fracture, we try and keep our casts slim and comfortable to keep weight down and improve comfort.
Over time as the fracture heals the patient may find it possible to do more with the affected limb and can begin day to day activities if pain is not excessive.
However, lifting heavy items, excessively loading the fracture site and playing sport in the cast is not suggested.
Show more
For a lower limb fracture, typically, there will be a period of zero to minimal weight-bearing, and which gradually increases as the patient rehabilitates and returns to walking. Our weight-bearing lower limb casts can tolerate weight-bearing but should be combined with appropriate footwear such as an overcast shoe
The ability to put weight through the injury will vary depending on the condition and the type of cast used, which we will discuss with you during the appointment.
Show less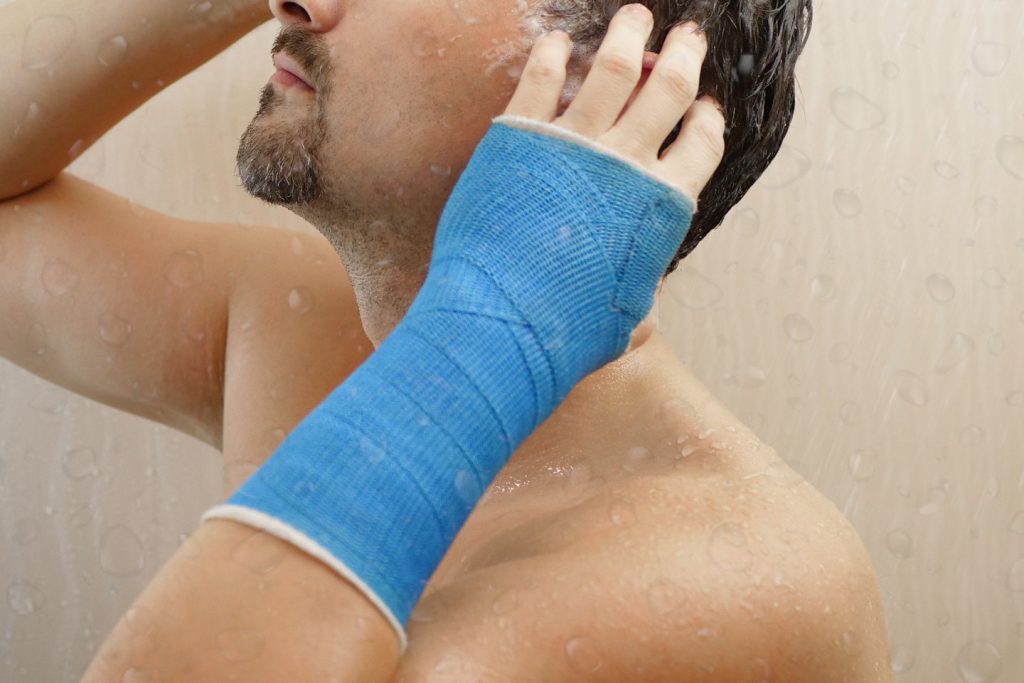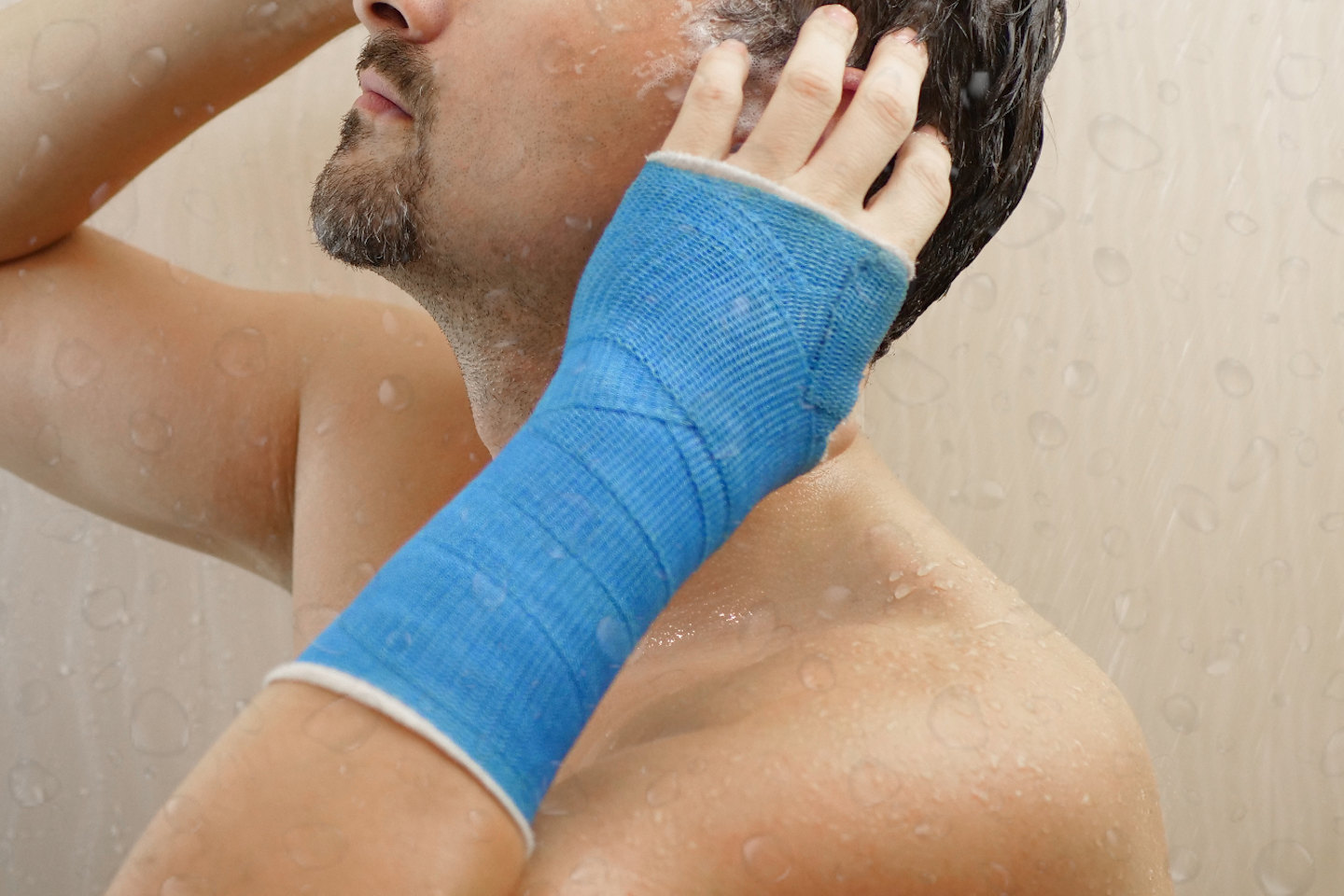 Soap, Deodorants, Moisturiser
Patients will commonly ask about using moisturisers or deodorants underneath the cast.
Generally, this should be avoided. With a waterproof cast, soap may be used inside the cast for basic cleaning if needed as long as it is thoroughly rinsed.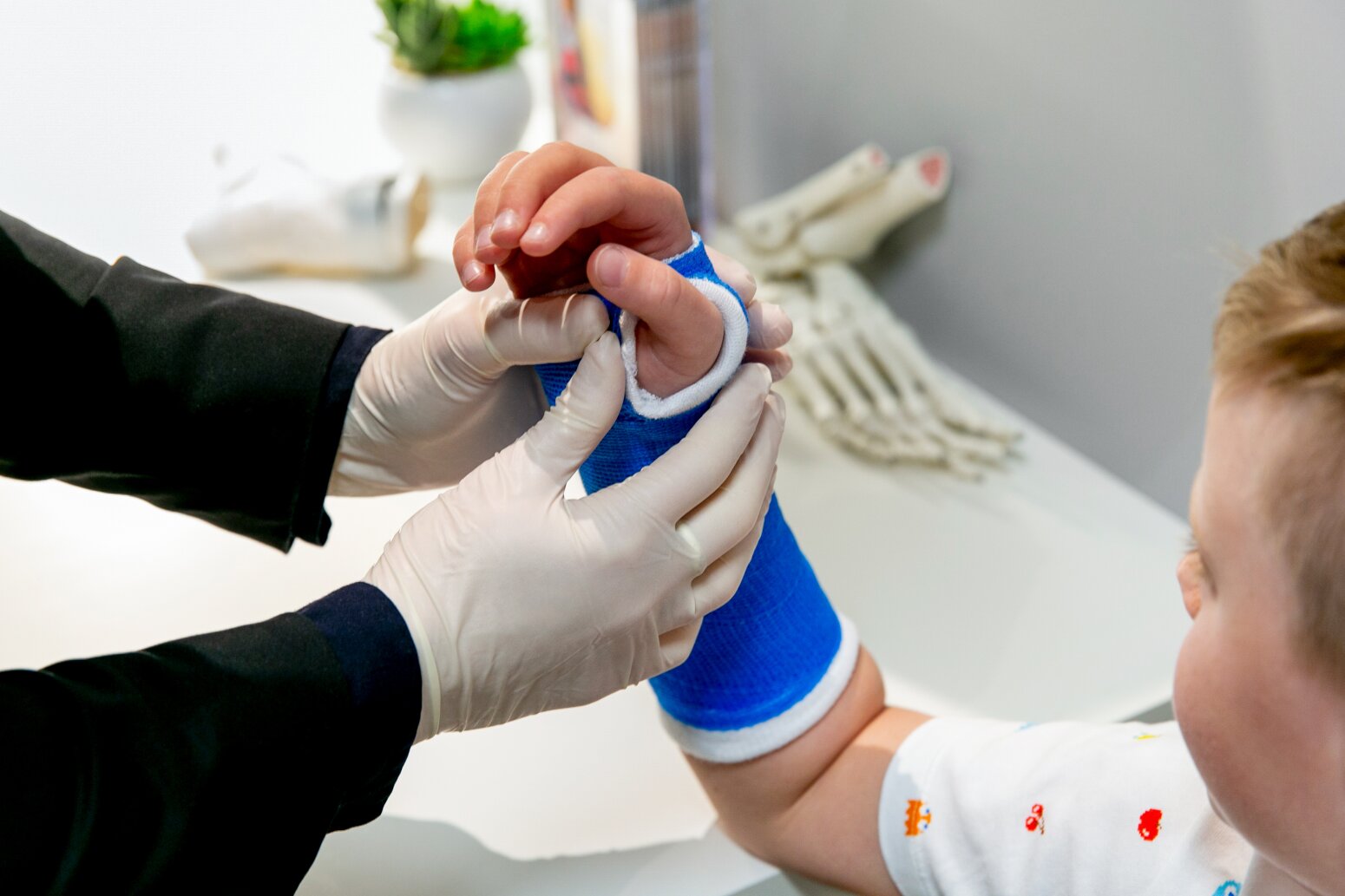 Itching
The waterproof cast padding that our clinic uses also causes little to no itching. We rarely receive comments from patients that their casts have been itchy. This combined with the ability to wash and rinse the cast greatly improves comfort, especially during the warmer months.
In the event you experience itching, please contact us.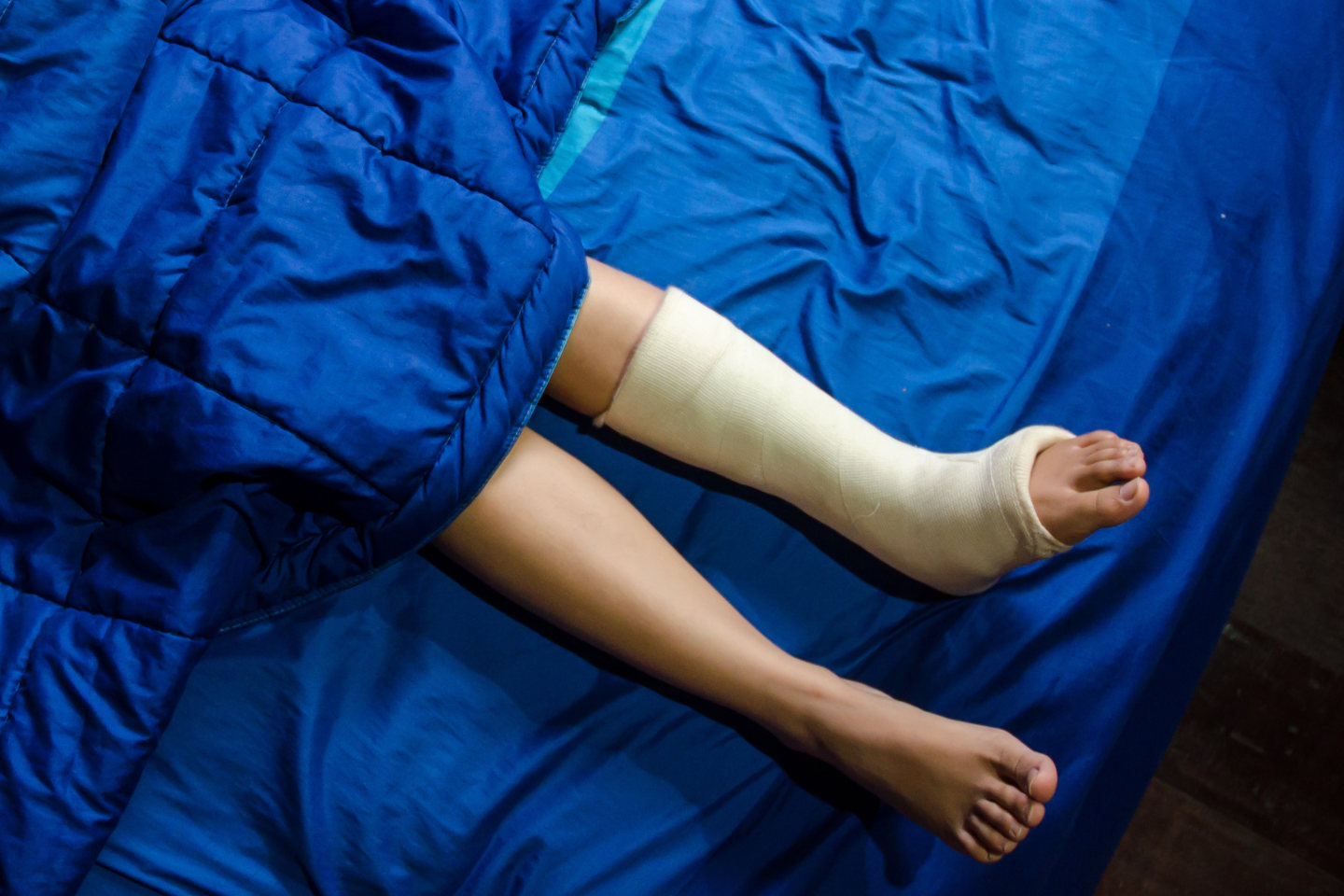 Sleep
Most patients are able to sleep relatively comfortably in a cast.
With a leg cast, there may be instances where it could scratch against the other leg during movement while sleeping. To prevent this, we recommend placing a pillow slip over the cast to avoid exposure to the fibreglass material.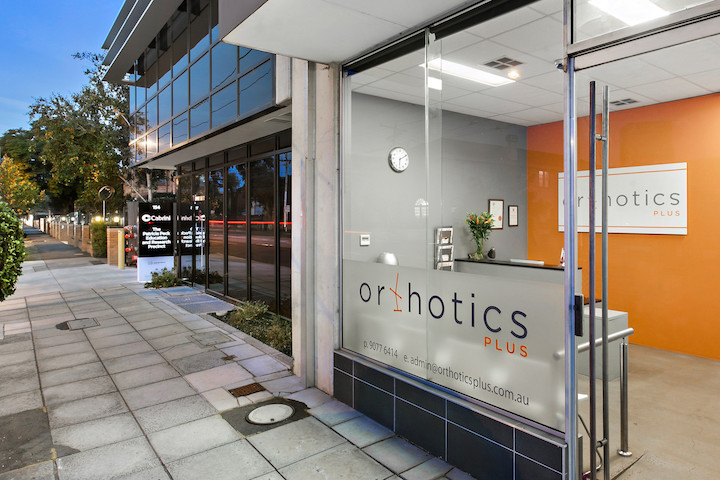 Discomfort, Damage & Repairs
 If you experience any discomfort, or if the cast is rubbing, we may be able to tweak the design.
If the cast is damaged at any point, we are also happy to repair it free of charge (although this is very rare).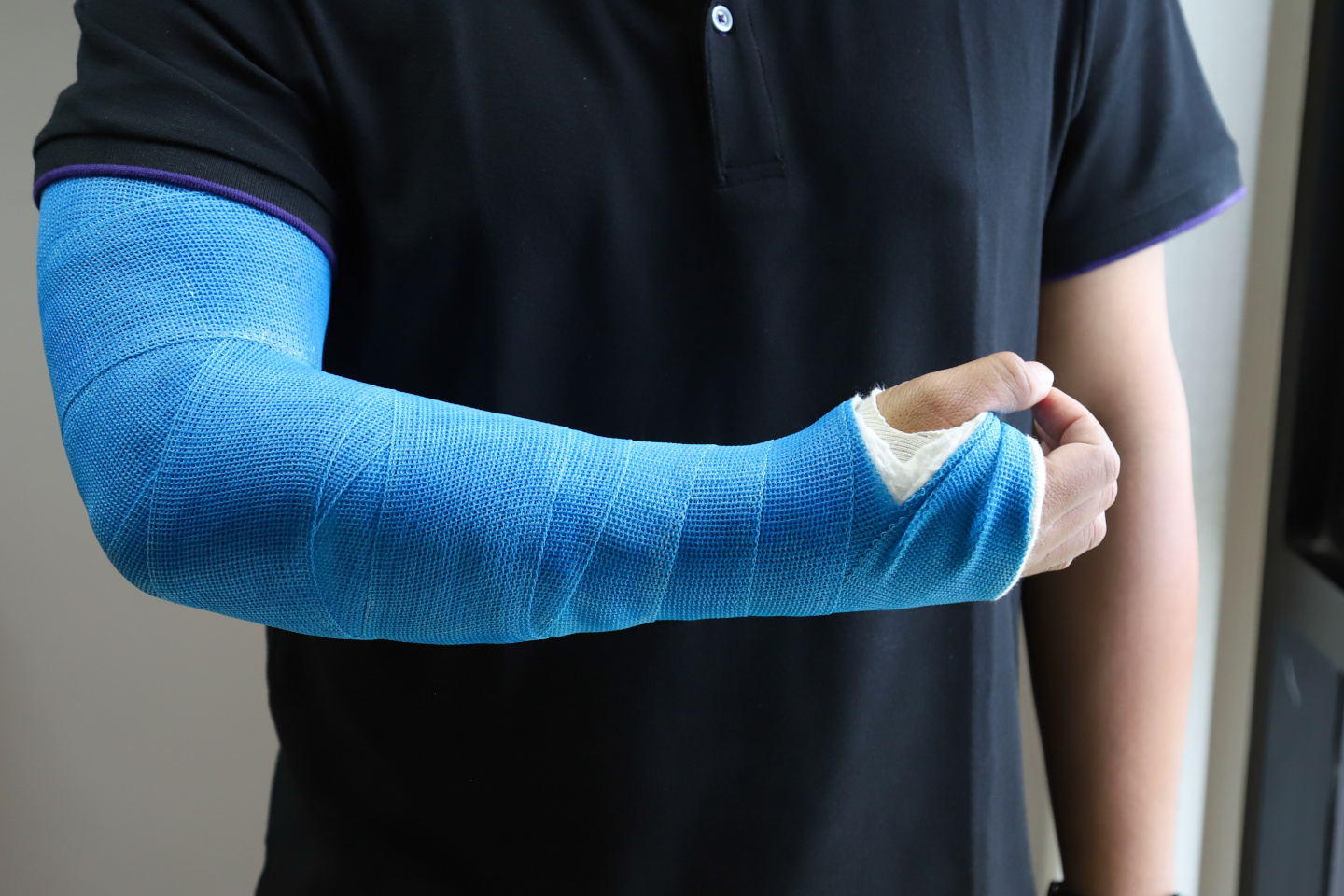 Removal
Casts will be removed using a cast saw, which is conducted by our Orthotists in a follow-up appointment. This is a quick, safe and painless experience.
Patients can expect to wear a cast for 4 to 10 weeks depending on the condition and type of fracture.
While wearing the cast it is important to look after your fracture and not put excessive load or stress through the fracture. This will also protect the cast from excess wear and tear.
Advantages of Fibreglass Over Plaster
When considering fracture management, fibreglass has many advantages over plaster.
Fibreglass is generally a much stronger and lighter material that provides equivalent stability as a plaster cast
Fibreglass casts can also be made waterproof, which is not the case with plaster
One disadvantage with fibreglass is cost. The material is often more expensive, so larger facilities, such as hospitals, will use plaster instead. Fibreglass can also be more challenging to mould than plaster.
Orthotics Plus is trained and knowledgeable in all types of casts and their suitable applications.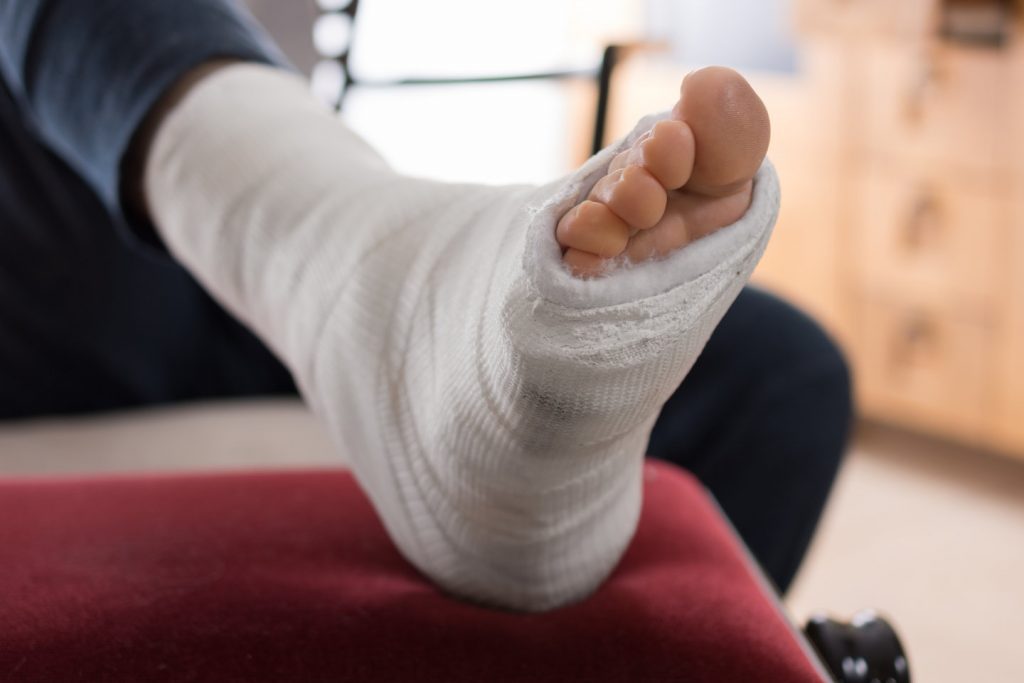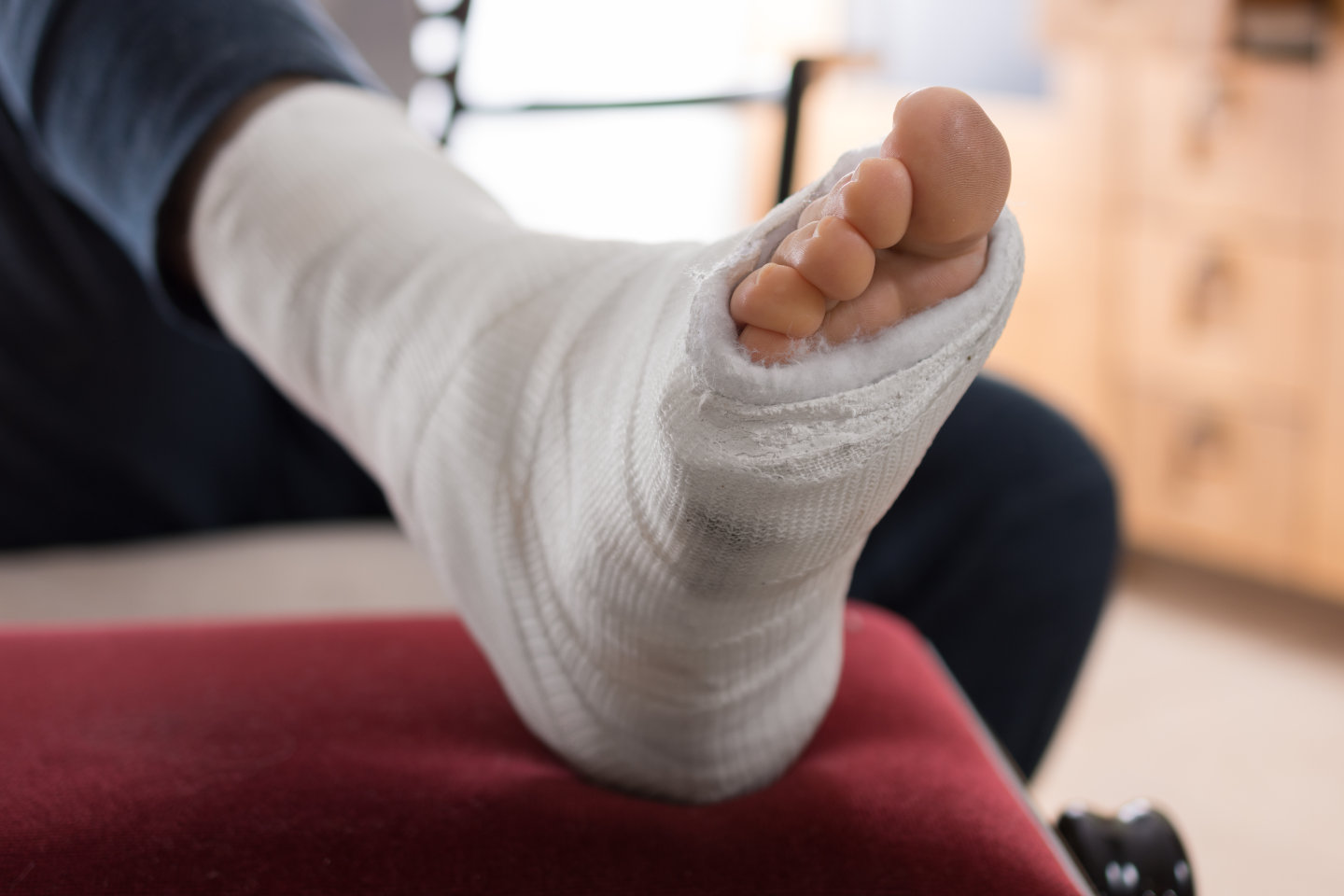 Fracture Support, Assessment & Ongoing Support
We ensure that our patients have a full understanding of what to consider while wearing a cast and for how long they may need to wear it. Timing may also depend on the referrer's (i.e. surgeon) guidelines.
We request that we be notified straight away if there are any problems with the cast or if the patient notices any significant swelling.
In the rare instance that there's a significant concern after hours and our staff is unavailable, we recommend visiting your nearest emergency department.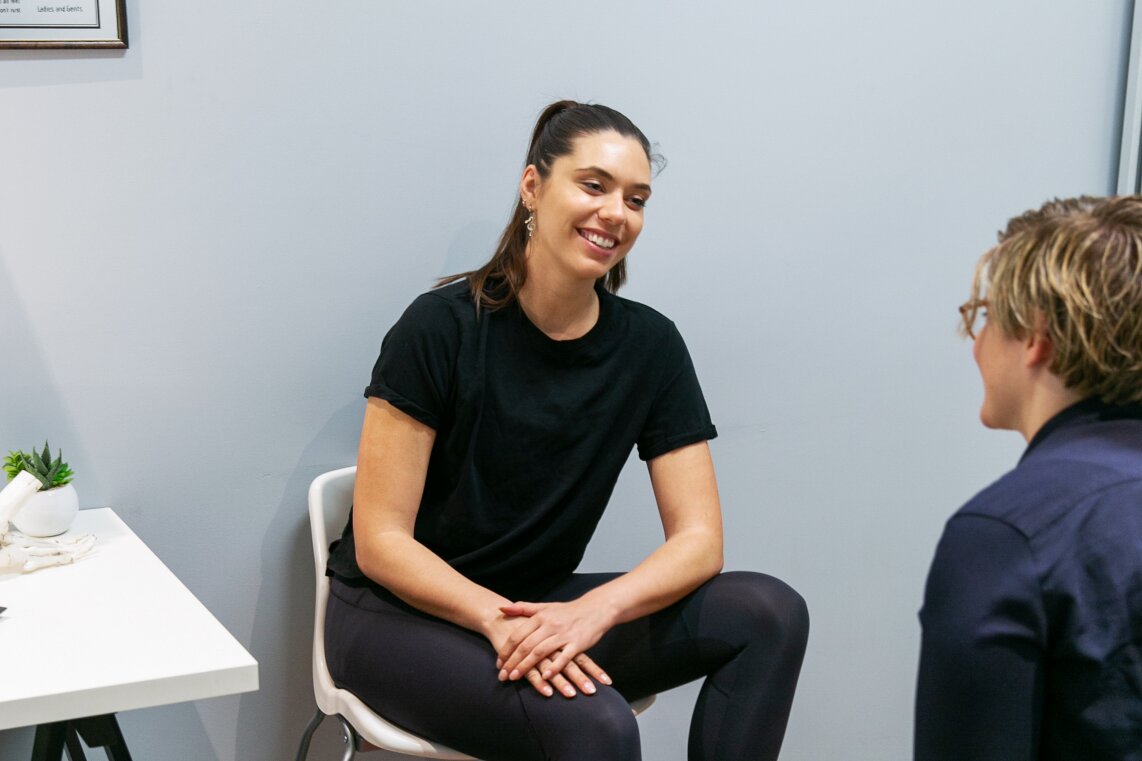 Ready to Work with Orthotics Plus?
Please note about our services:
We see a high number of fracture patients and have gained extensive experience in fracture management since 2012
Our team is experienced in applying casts to ensure the fracture site is immobilised in a corrective way
Our goal is to keep our patients as functional as possible while they're on an appropriate path of recovery
We work with adult and paediatric patients, anyone is welcome to contact us
Please use our clinic locations or referrals pages to start with us.