AFO Orthotic Services
An AFO stands for Ankle-Foot Orthosis.
An AFO is generally used to control the ankle joint in some way, address instability in the lower limb and promote a more natural walking motion. It is important to know there are different versions of AFOs (described lower on this page).
They may be used to support people living with a wide range of physical and neurological conditions. Some examples of pathologies requiring an AFO include:
Dorsiflexion weakness causing foot drop
Severe Tibialis posterior dysfunction
Ankle osteoarthritis (requires total immobilisation)
Plantar flexion contractures (inverse to a dorsiflexion weakness) to help keep the ankle in a neutral position
Orthotics Plus is experienced in providing both pre-made and custom-made AFOs to the Melbourne community.
Our patients include adults, paediatrics, workcover/TAC patients, NDIS participants and private paying clients.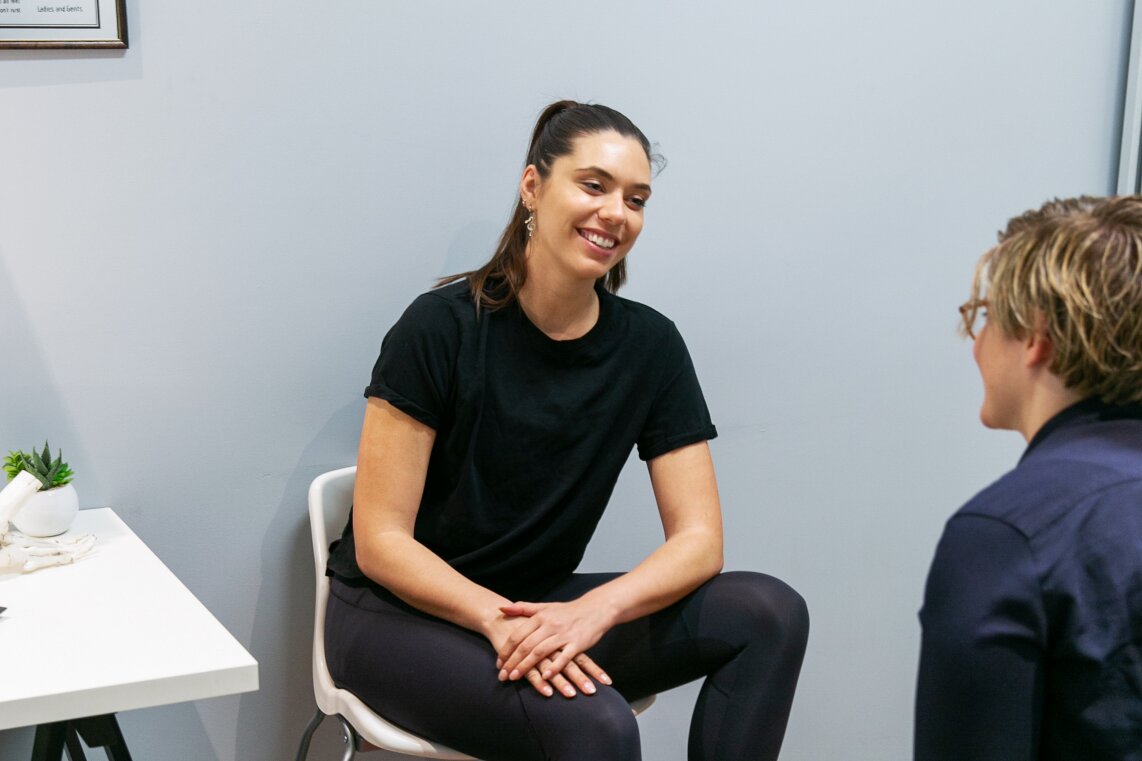 Types of AFOs
There is an array of AFOs that control the ankle and foot in different ways.
AFOs can be pre-made or custom-made. They are typically made out of acrylic plastic or carbon fibre. Your Orthotist will guide you on the correct type for your needs.
The overarching purpose of an AFO fitting is to manage pain, provide stability and develop a more natural walking pattern.
Solid
These are designed to completely immobilise the foot and ankle at an appropriate angle.
Jointed
These are characterised by a joint mechanism allowing movement in the ankle.
They can be tightened or loosened.
Depending on how much movement the Orthotist wants to allow.
GRAFO
Ground Reaction Ankle-Foot Orthosis
Typically used for people exhibiting quadricep weakness by applying an anterior force at the knee.
PDE
Posture Dynamic Element
These provide extra support to the calf region.
They use a carbon fibre strut to connect the calf to the foot. The strut can be of varying stiffness depending on the needs of the patient.
Leafspring
Leafspring AFO's focus on lifting the foot during gait.
These designs are very thin and most commonly used for dorsiflexion weakness (foot drop).
Being light, they aren't suitable for patients requiring higher levels of stability or those with medial/lateral ankle instability
AFO Referrals for Orthotics Plus
The purpose of an AFO is to help your foot adopt the correct posture, referred to as subtalar neutral. As Orthotists, we believe helping people achieve this posture is very important as it translates to a higher quality or life.
All Orthotics Plus patients will receive information about:
Pain management
Preventing injury
Overall body posture
Please use our referrals page or view our clinic locations to book-in directly.
Please note that all our AFO products are warrantied appropriately and we will provide you with ongoing support.