AFO Orthotic Services
AFO stands for Ankle-Foot Orthosis.
An AFO is used to address instability and weakness in the lower limb and promote a safer and more natural walking motion. It is important to know there are different types of AFOs (described lower on this page).
Orthotics Plus is experienced in providing both pre-made and custom-made AFOs to the Melbourne community, with hundreds of successful fittings.
We see all patients, from complex to simple.
Our patients include adults, paediatrics, WorkCover/TAC patients, NDIS participants and private clients.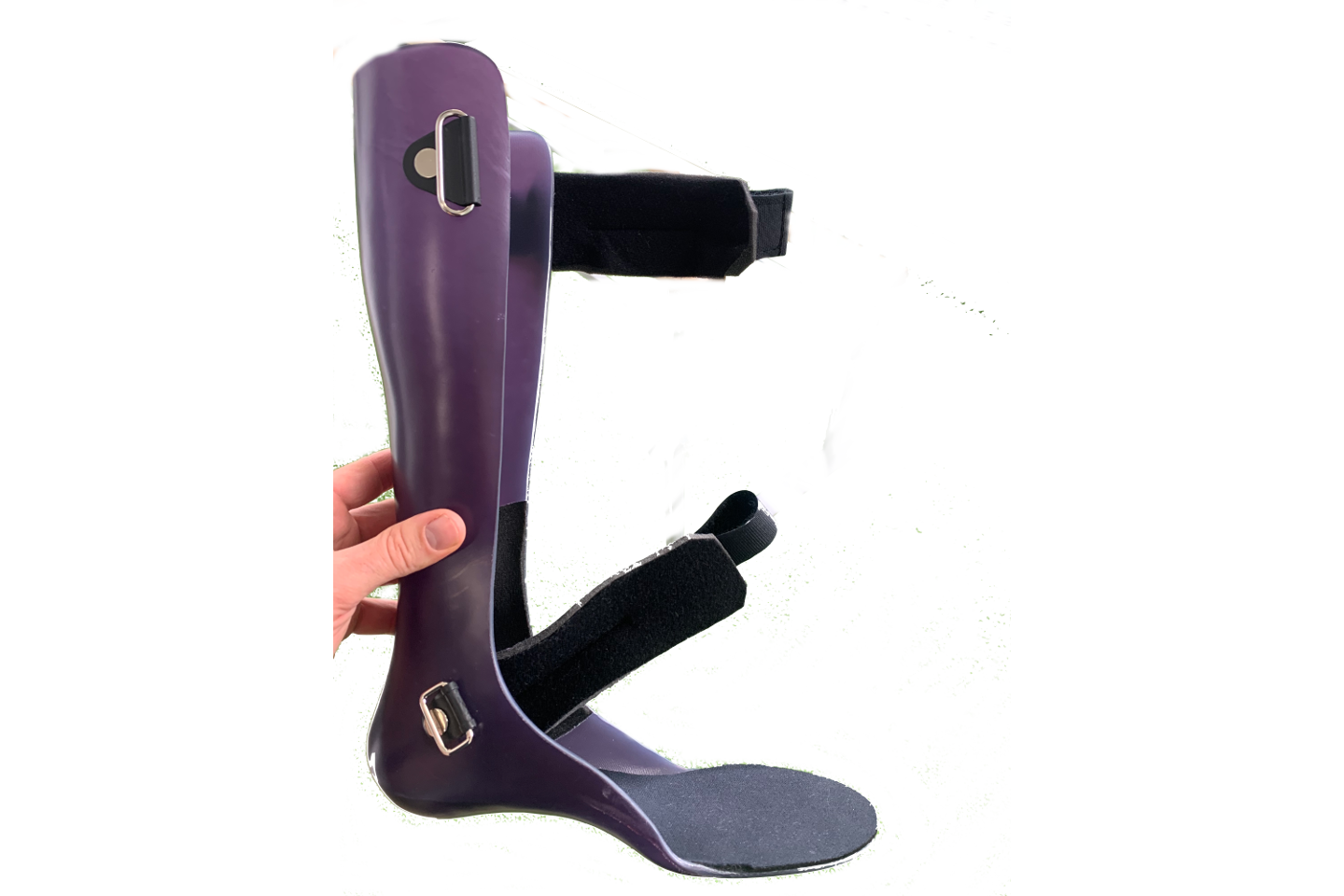 Which Conditions Require an AFO?
They may be used to support people living with a wide range of physical and neurological conditions. Some of these include:
Stroke
Cerebral palsy
Acquired brain injury
Muscular dystrophy
Spinal cord injury
Peripheral nerve damage
Charcot Marie Tooth
Spina Bifida
Some examples of presentations requiring an AFO include:
Lower limb weakness
Lack of control of the foot and ankle
Dorsiflexion weakness causing foot drop
Severe tibialis posterior dysfunction
Plantarflexion weakness
Ankle osteoarthritis (requires total immobilisation)
Plantar flexion contractures (inverse to a dorsiflexion weakness) to help keep the ankle in a neutral position
Muscle spasticity of the lower limbs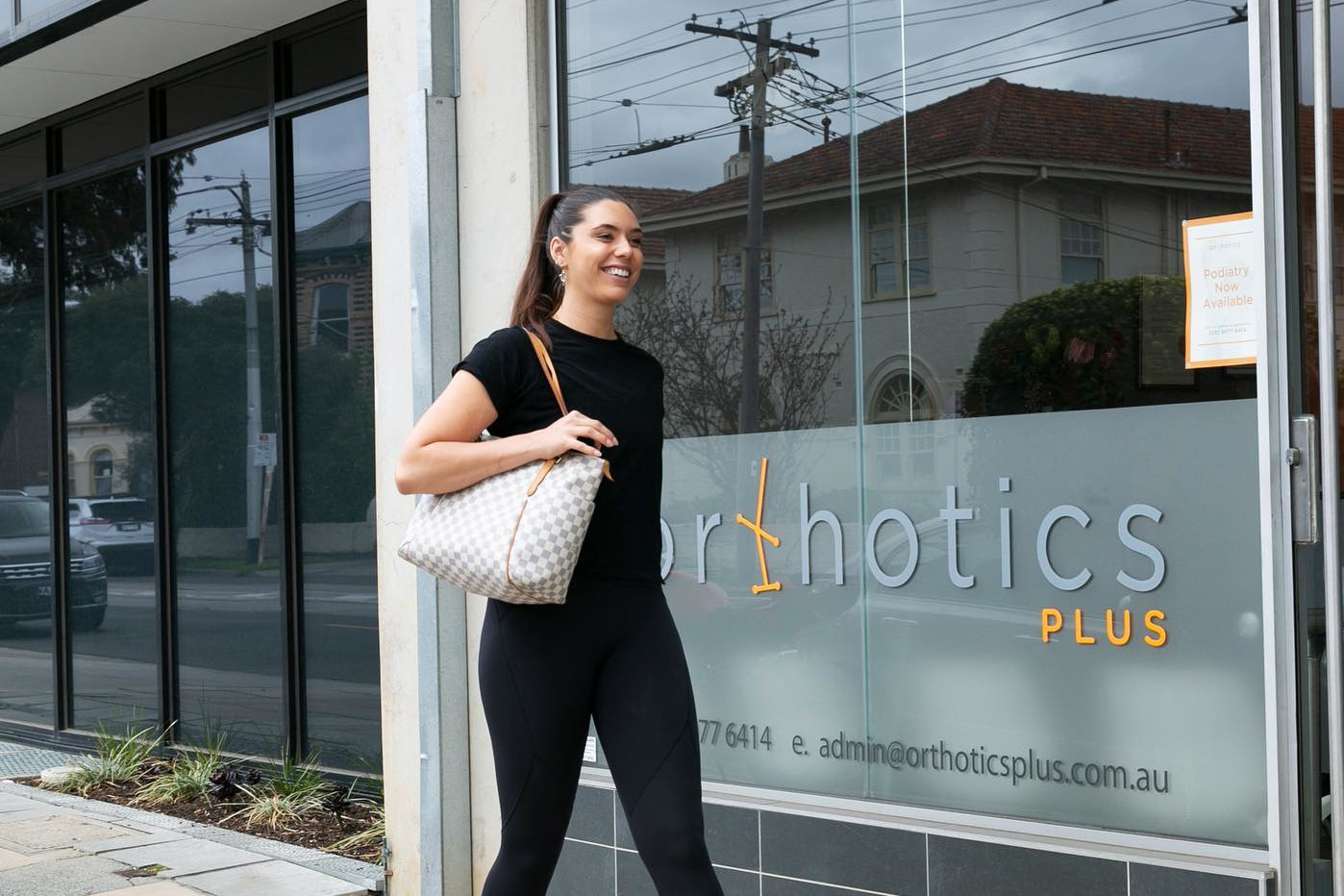 Types of AFOs
There is an array of AFOs that control the ankle and foot in different ways.
AFOs can be pre-made or custom-made. They are typically made out of plastic or carbon fibre. Your Orthotist will guide you on the correct type for your needs.
Solid
These are designed to control the foot and ankle at an appropriate angle and provide support in multiple different planes. We can also gain control at the knee by influencing the ankle and a solid AFO is sometimes suitable for this.
Jointed
These are characterised by a joint mechanism allowing movement in the ankle.
A common design is a joint which allows the ankle to move up (dorsiflexion) but not move down (plantarflexion), if the patient is expereince foot drop.
They can also be made with joints assisting movement in a particular direction or allowing partial movements.
The type of joint and design of the AFO will depending on how much movement the Orthotist wants to allow and your presentation. The goal is safer, pain free, more efficient gait which is sustainable long-term.
GRAFO
Ground Reaction Ankle-Foot Orthosis
Typically used for people exhibiting quadricep weakness by applying an anterior force at the knee.
These are often a good solution to enable a patient to stand and walk with more stability and safety.
PDE
Posterior Dynamic Element
They use a carbon fibre strut to connect the calf section to the foot section. The strut can be of varying stiffness depending on the needs of the patient and can be interchanged.
An AFO incorporating a PDE can provide some energy return during walking as well as accommodating postural shifts during stance for better balance and more natural gait.
The PDE can be an effective solution for younger patients, complex patients and those who need a robust orthotic device.
Leafspring
Leafspring AFO's focus on lifting the foot during gait.
These designs are very thin and most commonly used for dorsiflexion weakness (foot drop).
Being light, they aren't suitable for patients requiring higher levels of stability or those with medial/lateral ankle instability
The overarching purpose of an AFO fitting is to provide control at the lower limb to help the patient develop a more natural walking pattern.
How Long Does a Patient Wear an AFO For?
In most cases, the use of an AFO is ongoing.
There are cases (such as trauma patients) where an AFO is used short-term.
The type of AFO a patient requires can change as their situation changes, for example, if muscle strength and coordination improve post-stroke or partial spinal cord injury, the AFO design may change or usage may be ceased altogether.
Our approach is to provide enough support for the patient, but not to overprescribe. This allows patients to improve upon their current function and facilitates better rehabilitation.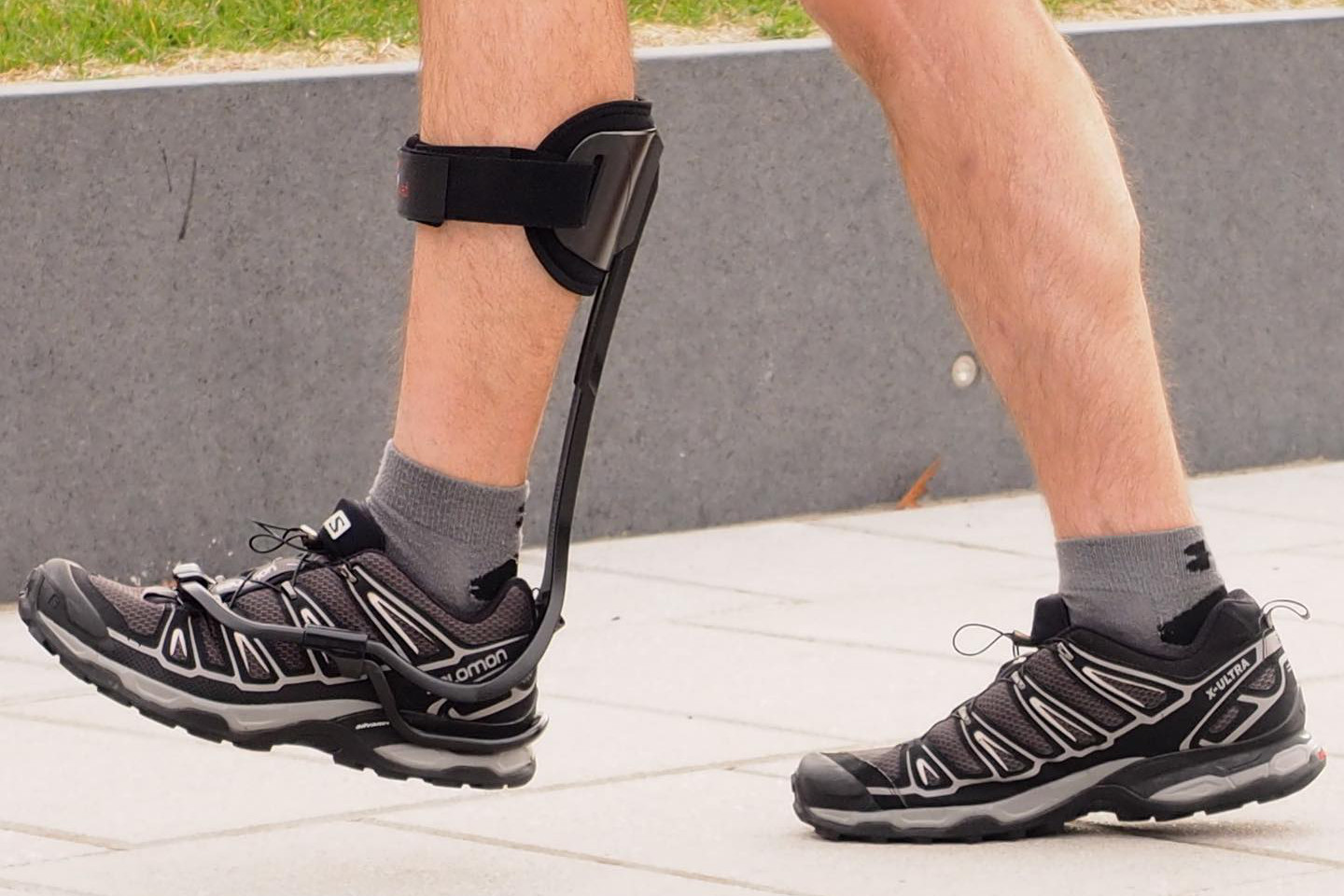 AFO Referrals for Orthotics Plus
Our senior orthotists each have a minimum of 10 years of active clinical experience and we have hundreds of successful patient outcomes.
We are the experts in the Orthotic management of complex conditions and injuries.
Please use our referrals page or view our clinic locations to book-in directly.
Please note that all our AFO products are warrantied appropriately and we will provide you with ongoing support.
If you are unsure if an AFO would benefit you, a client or a loved one, please reach out and we can assist.