What are Custom Foot Orthotics?
Custom foot orthotics are bespoke devices made specifically for your foot and your condition.
This means they will be tailored exactly to you and not created based on a generic template.
We are able to customise the foot orthotic to suit your footwear, lifestyle and presentation depending on the outcome of the assessment we provide. We do it by hand. Our foot orthotics are made in our own workshops and never centrally fabricated.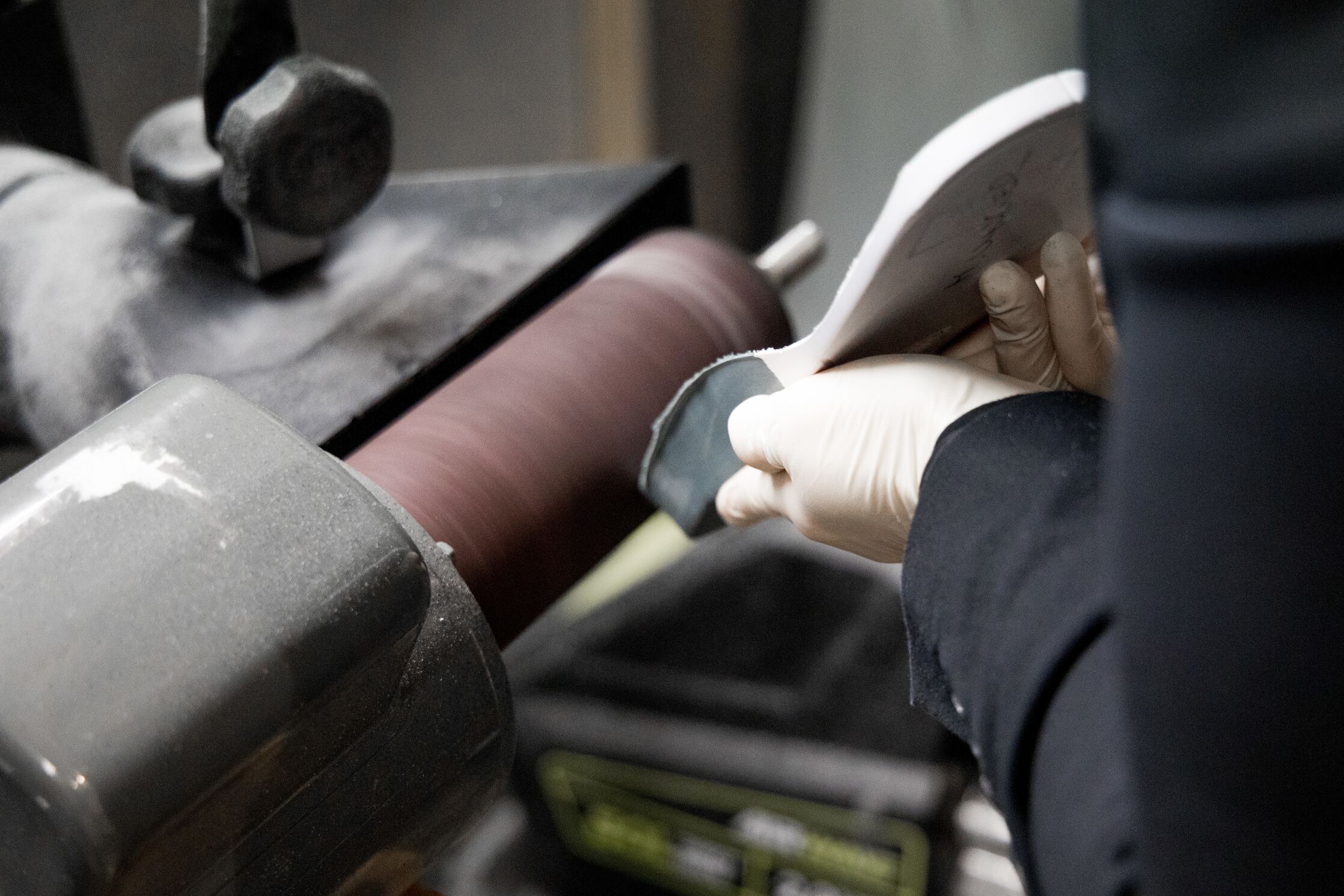 How do Custom Foot Orthotics Work?
If we provide support and correction to the foot, we can address many issues by protecting or reducing the load on the stressed tissues.
By supporting the bony structures of the foot we can offload tired overworked muscles and encourage the activation of other muscles which may not be as active due to the malalignment.
Foot orthotics will not magically heal your issue, only your body can do that, but we will encourage an environment that will make this possible. Most patients do notice immediate pain relief when wearing their foot orthotics.
Foot orthotics are best used in conjunction with suitable footwear, which your Orthotist can advise you on.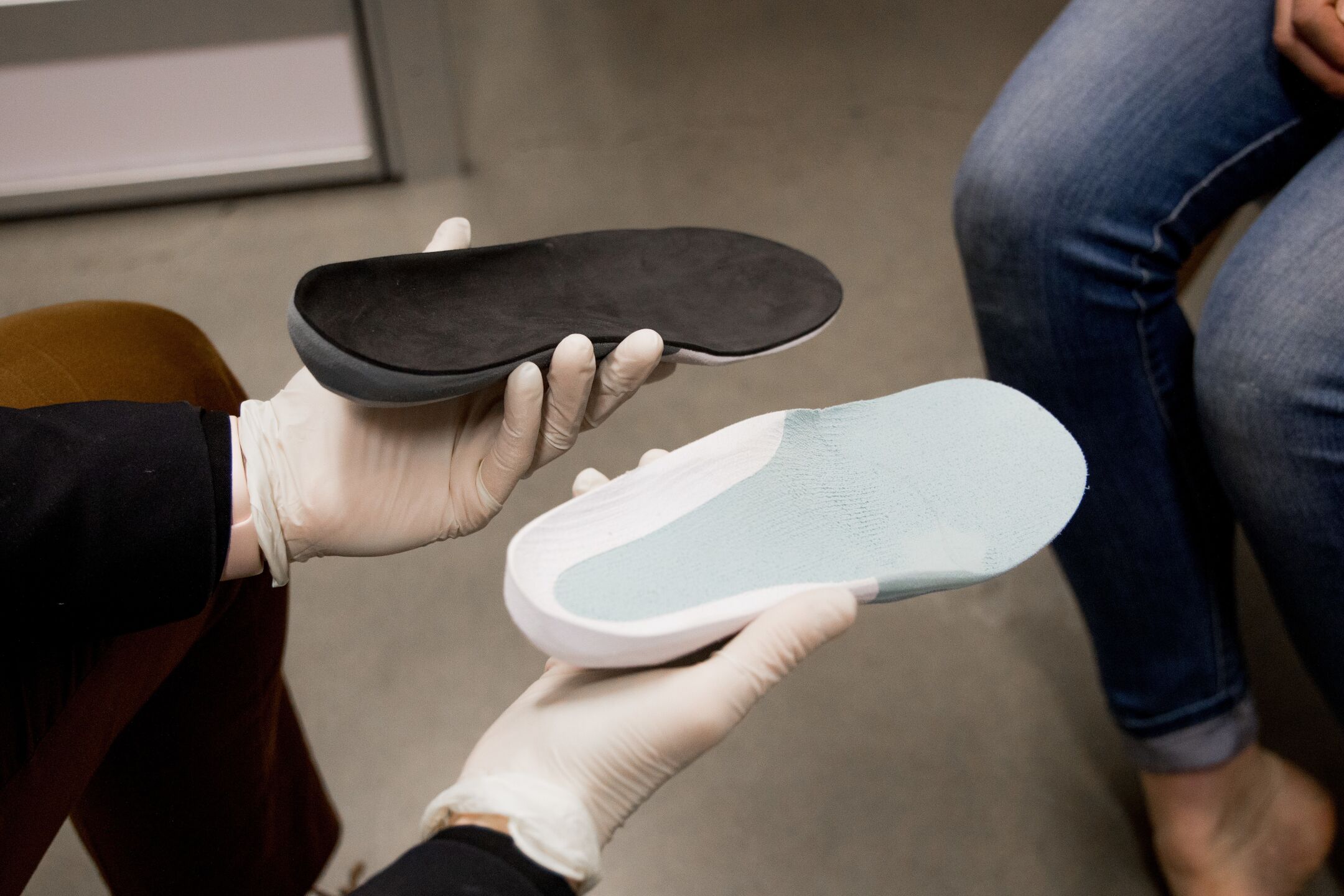 Customised To Your Preferences
Foot Orthoses can be custom made or pre-fabricated. To ensure maximum functionality almost all foot orthoses are custom made. At Orthotics Plus we fabricate full length and ¾ foot orthoses from Ethyl Vinyl Acetate (EVA) – a dense foam. Foot Orthoses will vary from person to person depending on the pathology that needs to be treated.
Features of custom foot Orthotics may include:
Medial wedge
Lateral wedge
Medial arch support
Plantar fascia groove
Metatarsal domes
Reliefs for bony or painful prominence
Soft spots in the heel
Ledge for an elevated first ray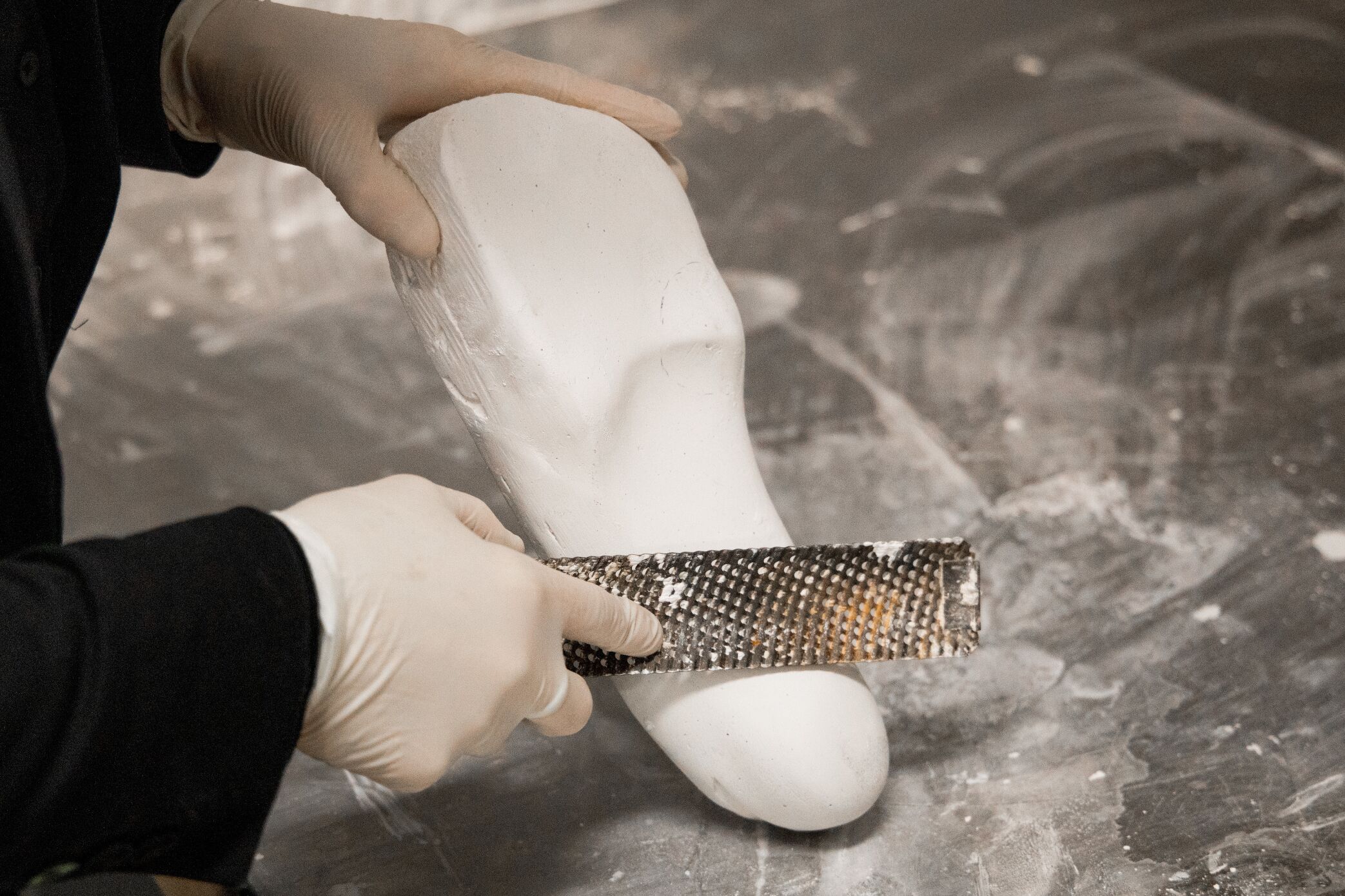 Why Should I Choose Orthotics Plus?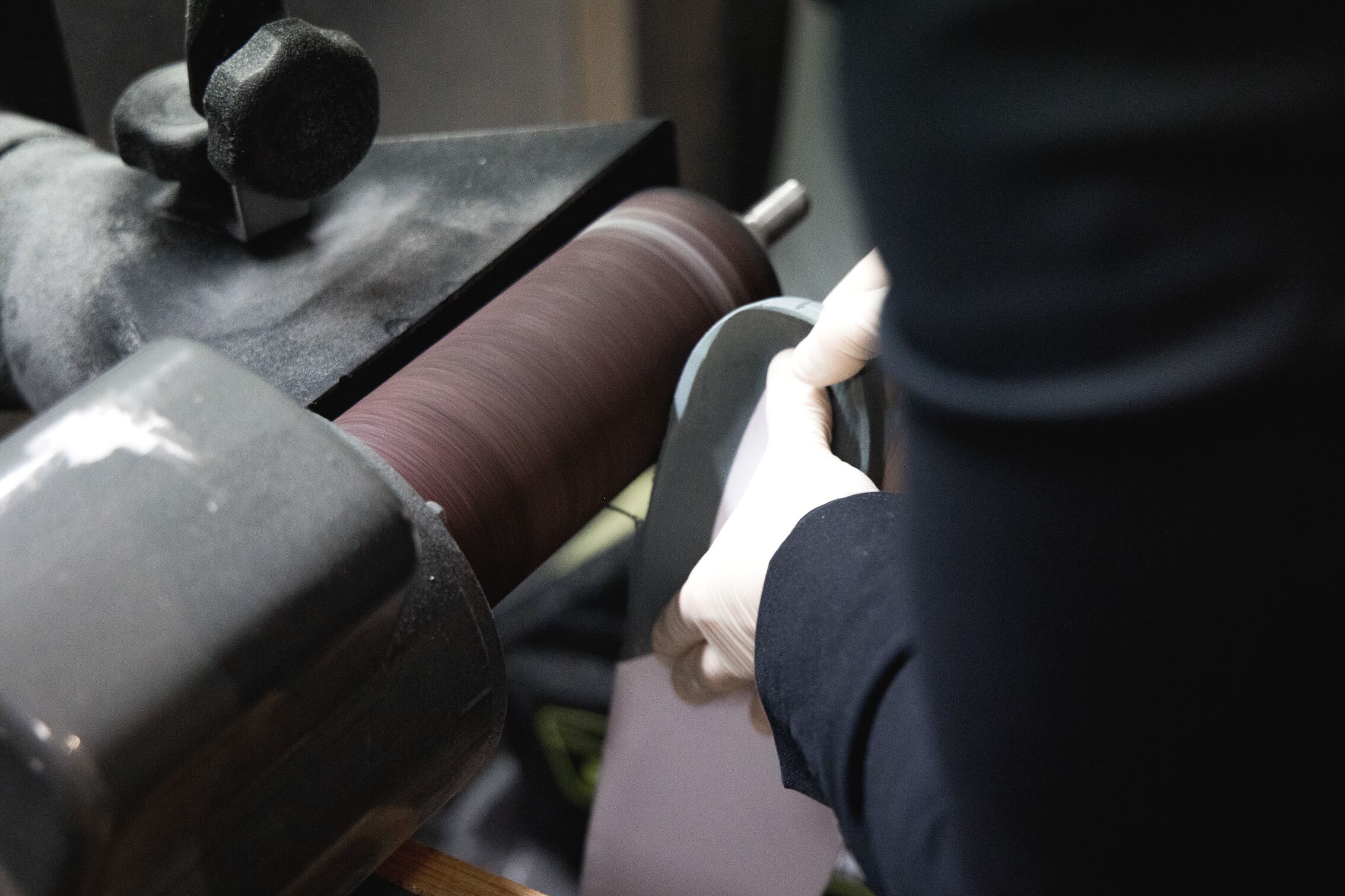 Expertise & Experience
We are the custom foot orthotics experts.
We stand behind our product and will offer honest advice from a wealth of experience. All Orthotists in our clinic have been actively working for over 10 years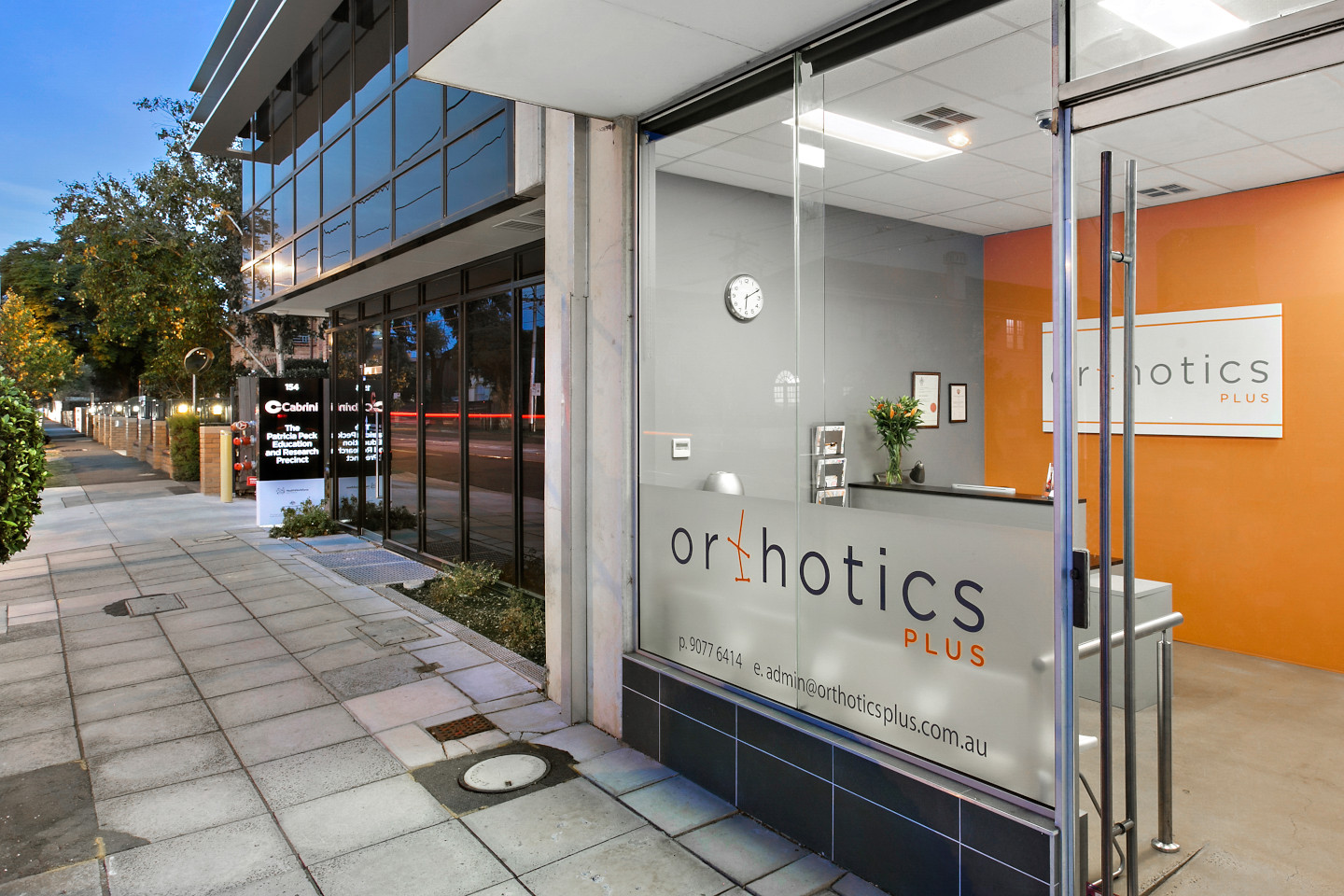 A Trusted Clinic
We are the clinic of choice for many of Melbourne's leading orthopaedic foot & ankle surgeons.
Approximately 60% of our custom foot and ankle work comes on referral from people in the know.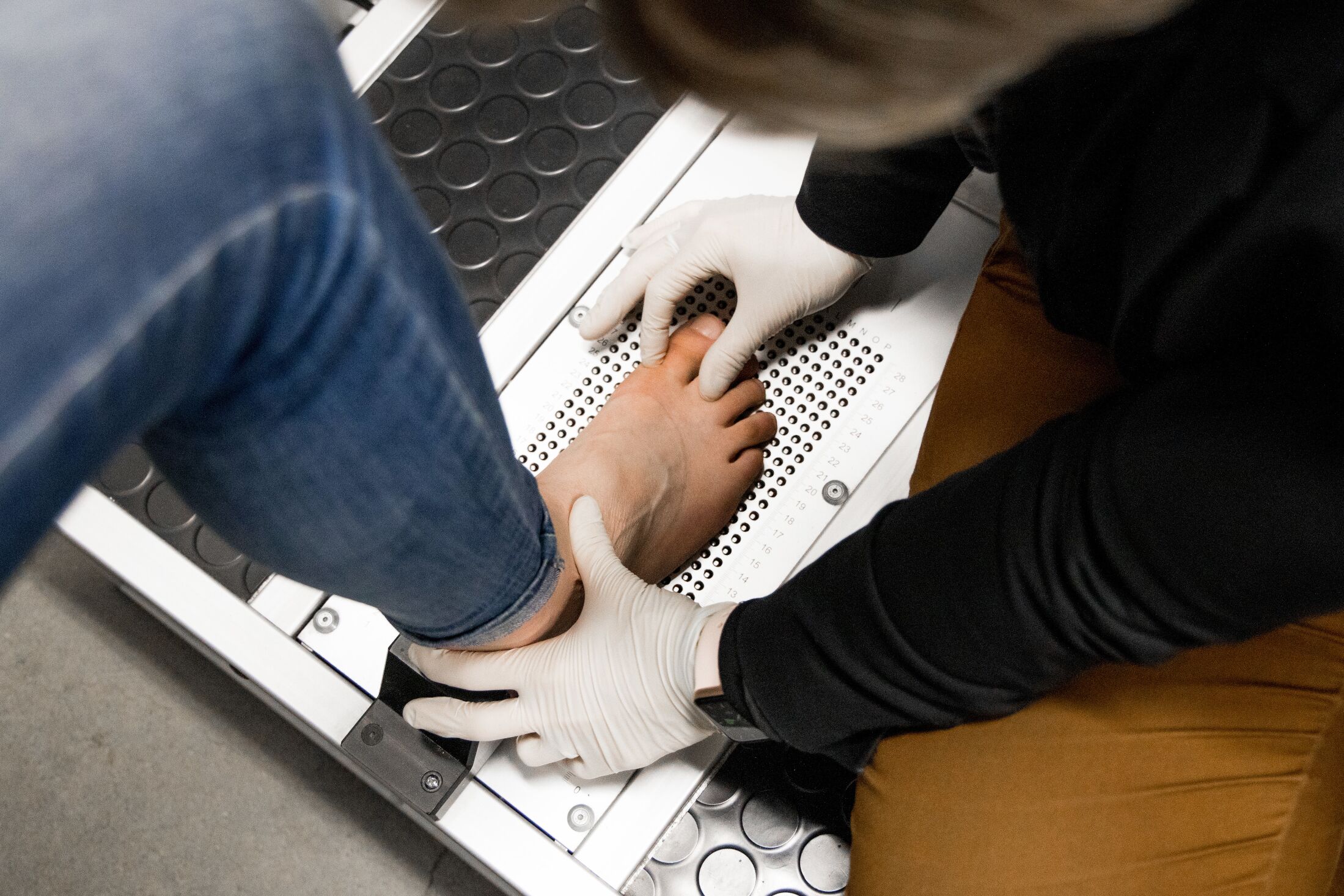 Handmade Orthotics
The clinician who takes your measurements and conducts the assessment will be the clinician who designs and makes your Orthotics.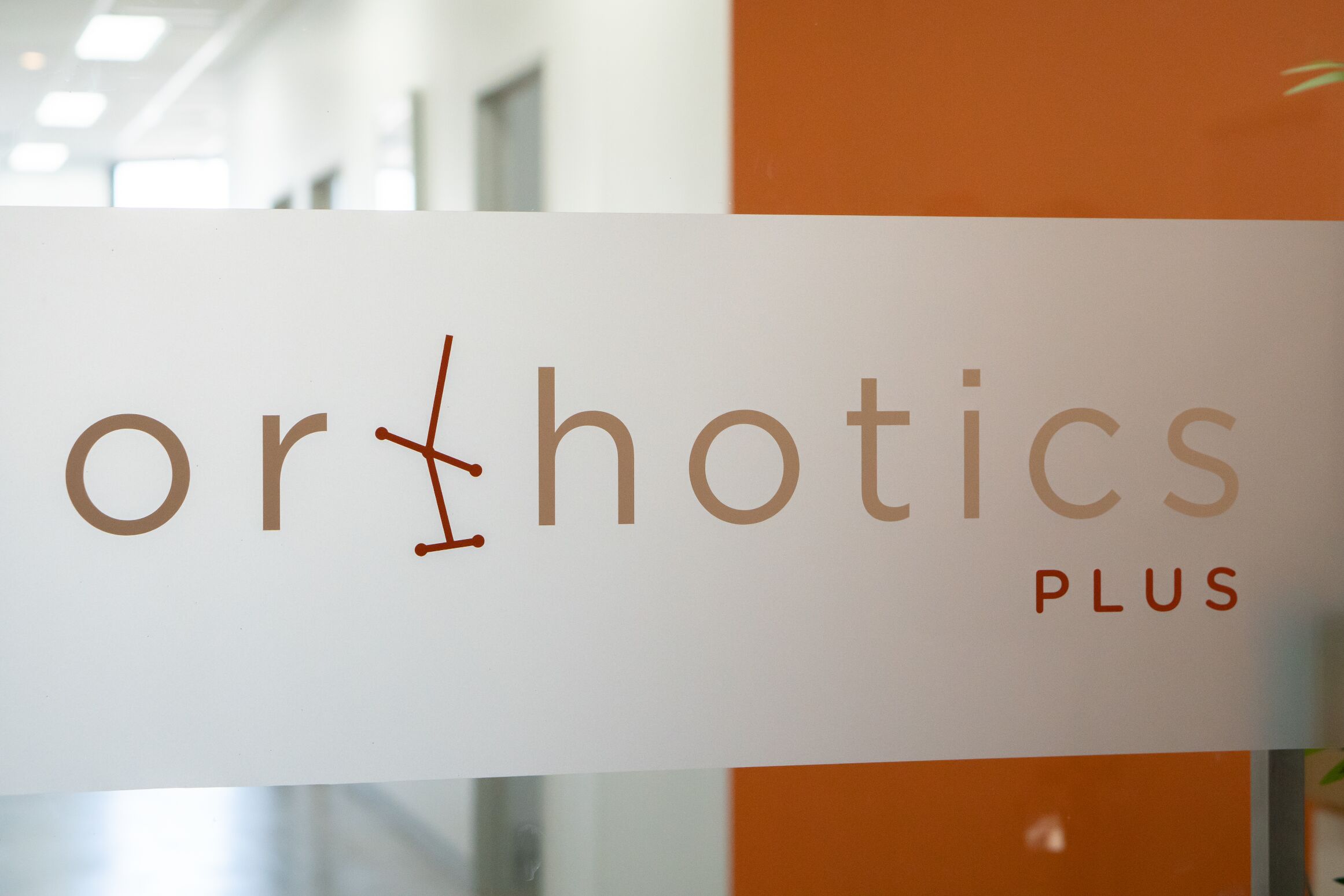 Fast Turnaround
We understand that you don't want to put up with pain any longer than you need to.
Our devices can be finished and ready for fitting within a week.
What is the Orthotics Plus Difference?
---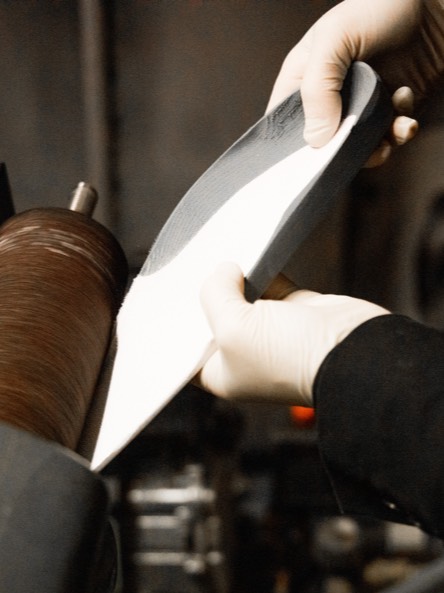 We never use hard plastics! We manufacture our foot orthotics from EVA (Ethyl Viny Acetate). This shock absorbing material is much more comfortable for the foot whilst still allowing excellent support and control to be built into the orthotic.
The properties of EVA allow us to make small modifications during your fitting appointments to completely tailor the foot orthotics to your footwear and your feet. Most other clinics choose to use plastic as it is cheaper and more easily able to be made at a central fabrication clinic.
We manufacture all custom foot orthotics on site and use the highest quality EVA materials. It is more time consuming to manufacture foot orthotics this way however the results are superior in comfort and function.
We will never leave you with a pair of uncomfortable and intolerable foot orthotics. We can modify them during fitting and during your free follow up period to ensure they are comfortable and functional.
Custom Foot Orthotics FAQ
---
Orthotics Plus - Case Studies
---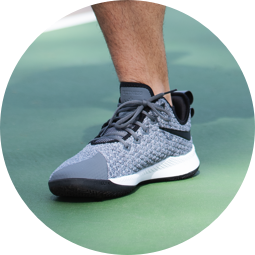 John (an active 53 year old male) visited Orthotics Plus for a second opinion about his newly made hard plastic foot orthoses. His newly purchased and rather expensive orthotics weren't providing him any pain relief from his lateral ankle impingement and pain down the lateral (outside) aspect of his foot, despite multiple follow up appointments.
Our orthotists conducted an assessment and a full gait analysis. On observation it was noted he had a normal hindfoot posture on heel strike with a varus forefoot posture. From heel strike to foot flat the lateral aspect of his foot would strike the ground first and his 1st metatarsal was elevated. As his weight was accepted by the forefoot, his midfoot would rotate to allow his forefoot to reach the ground which would cause his hindfoot to violently evert (resulting in a valgus calcaneus> causing his lateral ankle impingement) to allow the more medial aspect of his forefoot and finally 1st metatarsal to eventually make contact with the ground until toe off, when the process would start again.
Show more
The hard plastic foot orthotics were little more than an arch support which in this case was not the prescription needed. John's predominant issue was a varus forefoot, led by a dropped 5th metatarsal and an elevated 1st metatarsal.
Orthotics Plus manufactured a custom foot orthosis which cushioned the hindfoot and cradled the heel, supported the arch during foot flat, restored the midfoot transverse arch and using a forefoot wedge and 5th ray cut out controlled the forefoot to prevent the rotative force driven through the foot as the 5th metatarsal made contact with the ground. We also offloaded the metatarsal heads. John had previously been suggested to wear a strong pronation control shoe. We strongly suggested a neutral soled shoe to avoid extra stress being placed through the lateral forefoot.
John's lateral ankle pain was resolved very quickly and on review 2 weeks later the pain in his lateral foot had also resolved. John felt he was able to run for longer periods and felt like his gait was more efficient with less internal rotation transmitting up his tibia into his knees.
Show less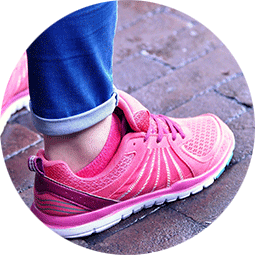 Judy (a moderately active 75 year old female) presented to the clinic with generalised midfoot pain (Right>Left), a hot ache down the medial right ankle and a feeling of instability on her right side. She felt like her feet has started to change shape. She had never worn foot orthotics before and presented to the clinic wearing flat unsupportive footwear.
Our orthotists conducted a full assessment and gait analysis. It was noted that the right medial longitudinal arch collapsed more during transition to foot flat and toe off than the left side. Judy was unable to perform a single leg heel raise on her right side but was able to do so partially on her left side.
Judy also felt that when she was walking unshod on hard surfaces or with unsupportive shoes it felt like she was 'walking on marbles'.
Show more
It was concluded that Judy was experiencing tibialis posterior tendon dysfunction, bilaterally with the right side worse than the left. Secondarily the loculated fat padding underneath her metatarsal heads had diminished which caused her sensation of 'walking on marbles'.
A mould was taken of her feet in the corrected position of subtalar neutral with the great toe extended to engage the windlass mechanism of the plantar aponeurosis and induce as much arch as possible. In a fantastic display of customer service, our orthotist then went to the shoe shop with Judy and her daughter to help select a pair of shoes which would be suitable.
During modifications the arch height did not need to be increased as this was captured during the impression. The foot orthotics were made of dual density EVA so the arch and hindfoot would experience as much support as possible while the forefoot bony prominences would be comfortably padded. A gentle metatarsal dome was added to help alleviate the forefoot pressures.
Judy had reduced pain in her right midfoot and medial ankle when wearing the foot orthotics and felt she had reduced symptoms related to a feeling of instability. It was explained to Judy the progression of the foot deformity can be treated and slowed or ceased with correct prescription of foot orthotics and selection of footwear and a correct wearing regime.
Show less
Case Study 3
Luke
Age
28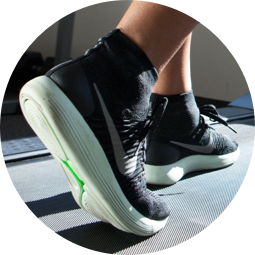 Luke (an active 28 year old male weighing approx. 105kgs and working as an electrician) presented to the clinic due to persistent arch pain and general foot soreness after playing football or working on his feet all day. He had never worn foot orthotics before but had tried purchasing insoles from the Chemist. He presented wearing flat casual shoes but said he generally wore lace up work boots.
The clinician performed a full gait analysis and assessment. On observation it was noted Luke had extremely flat feet (pes planovalgus) and was experiencing hyper-pronation.
The foot was passively corrected into a position with an increased arch height via manual manipulation and an impression was taken of both feet.
During the modification process Luke's medial arch height was increased further, and an inbuilt metatarsal dome to offload the forefoot was added.
Show more
Due to Luke's high activity level and weight, a higher density EVA was selected. Hindfoot medial wedging was added to attempt to straighten the hindfoot.
On fitting the foot orthotic was customised to suit his football boots and workboots. It was strongly suggested that a more supportive pair of casual shoes were sourced which had a better structure and more support.
On review Luke was extremely happy with the results. He was able to work a full day on his feet without the arch pain and felt much less discomfort in his feet. After a wearing in period he was able to play out a full game of football without pain and felt that his balance and ability to run and change direction more quickly was improved. He stated that he felt like he would run and stand 'flat footed' prior to fitting and felt more 'dynamic' when wearing the foot orthotics.
Show less