Unloader Knee Brace at Orthotics Plus
An Unloader Knee Brace is a knee brace used to reduce the pain associated with knee osteoarthritis. It may be used to delay or prevent a total or partial knee replacement.
It is primarily used for unicompartmental knee osteoarthritis but may be used for meniscal injuries or conditions benefiting from the reduction of load through a single compartment of the knee.
Orthotics Plus provides professional knee assessments, fitting and ongoing support at our clinics in Melbourne.
We provide a 'satisfaction period' of 30 days, where the patient can access a complete refund of the cost of the brace if they do not find it effective.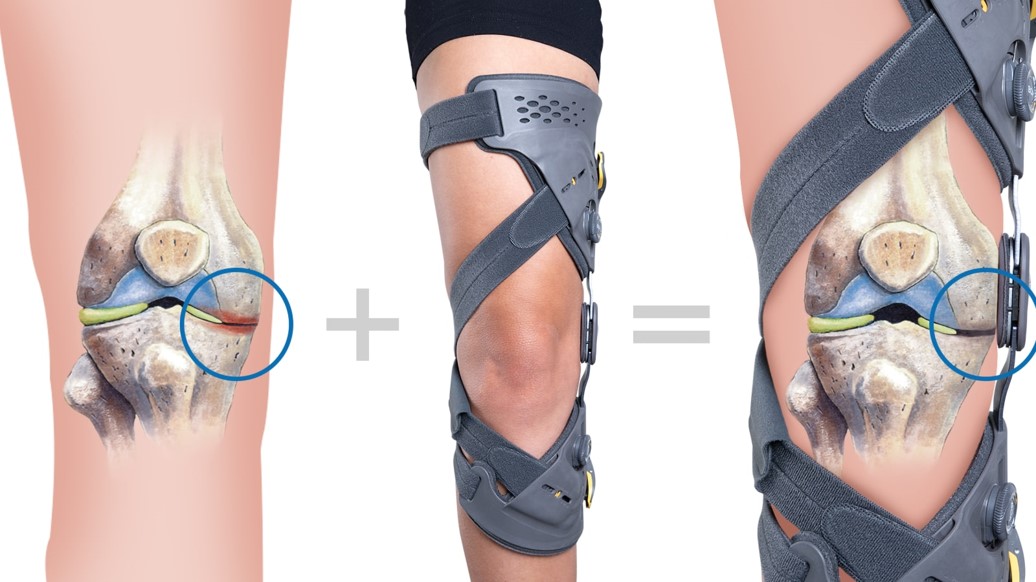 Prescription of an Unloader Knee Brace
It is typically considered for those living with symptomatic OA of the knee. Most patients present to us once their OA is moderate to severe, as this is when people seek help.
The brace can be used for patients with mild OA or a degenerative meniscus (often a precursor to OA), however the effects will be less noticeable unless the patient has pain or stiffness.
The brace is suitable for male and female patients of nearly all body shapes and sizes, including adults and children (Arthritis in pediatrics is uncommon, however exists).
The brace is conducive to those who are lightly active (small amounts of walking and standing) to those who are very active (running, jogging, hiking).
It is relatively light-weight and in most cases, is not regarded as adverse to lifestyle or fashion choices.
A diagnosis from a GP, surgeon or physiotherapist may be useful, as would any imaging which has been done (such as X-rays) as this will allow us to ensure we are reducing the load on the correct compartment.
Sometimes osteoarthritic pain isn't specific and easy to pinpoint to an exact location so having this additional information is useful.
However, you do not need a referral to see Orthotics Plus.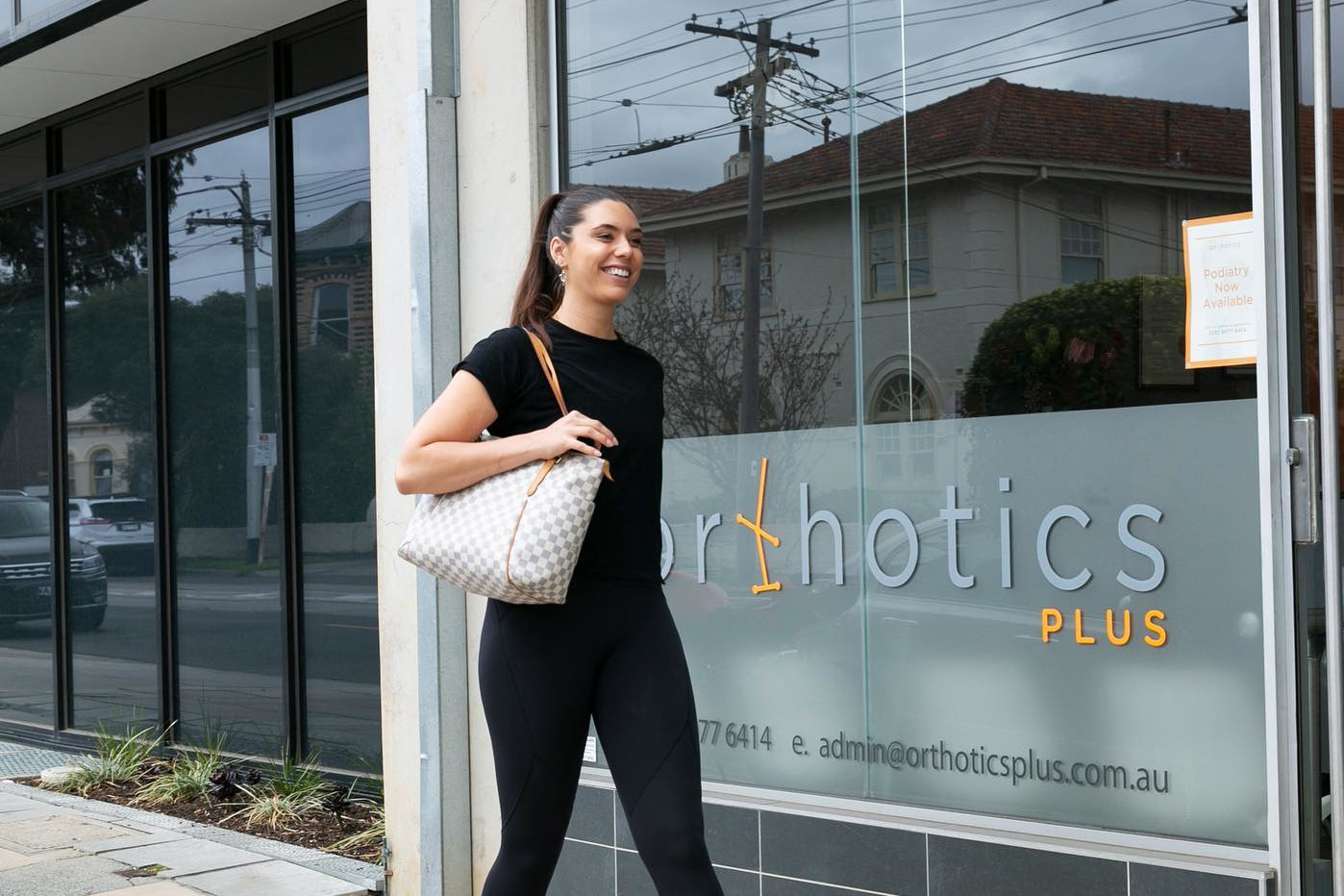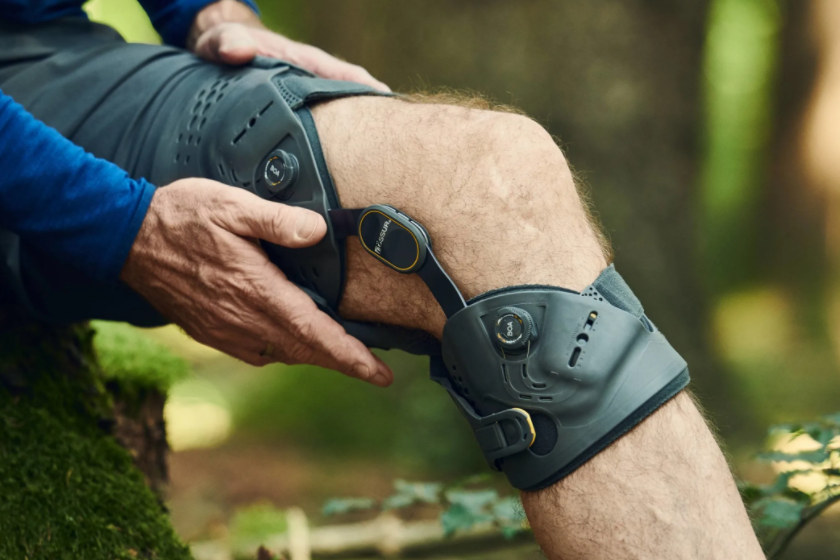 What is Unicompartmental Osteoarthritis?
Unloader Braces are suitable for unicompartmental osteoarthritis.
'Uni' is latin for 'one', 'compartmental' refers to an area of the knee.
The human knee has 3 'compartments':
Medial– The inside of the knee
Lateral– The outside of the knee
Patellofemoral– The compartment behind the kneecap where the patella and femur articulate
Unicompartmental osteoarthritis is when the cartilage covering either the medial or lateral compartment of the knee 'wears out' or degrades- resulting in pain, stiffness and loss of function.
On average the medial compartment takes approximately 60% of the load when walking and as such we do see more osteoarthritis in the medial compartment of the knee.
Patients with a 'bow legged' (varus) or knock kneed (valgus) knee posture will often have increased and abnormally high forces through a particular compartment which increases their risk of OA in that compartment.
The reason why Unloader braces work for unicompartmental osteoarthritis is that there is a 'healthier' and less painful compartment of the knee we can redistribute load to.
When we shift this load there is less force going through the more worn and damaged compartment which will reduce pain.
Most patients with osteoarthritis of the knee have unicompartmental osteoarthritis, so an imaging report is often useful for us to know which compartment is more severely affected and will assist in management.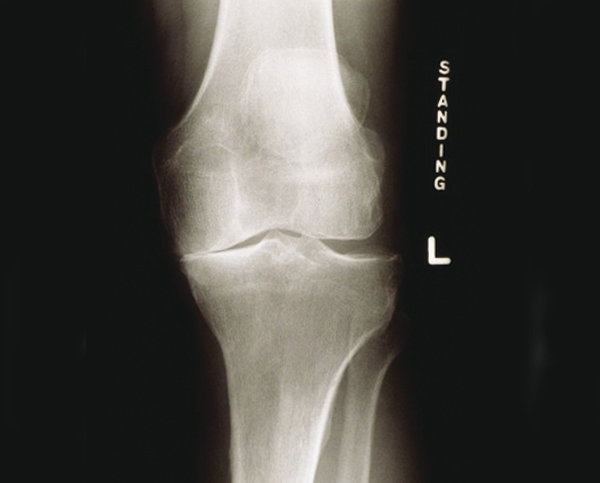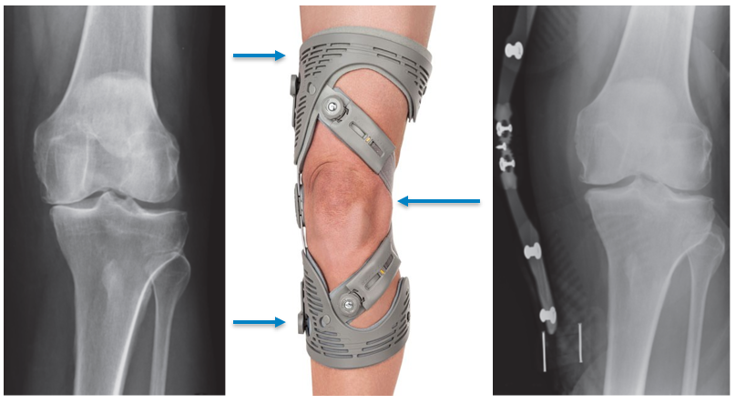 How an Unloader Knee Brace Works
The Unloader Knee Brace is different from most other knee orthoses because it attempts to correct the biomechanics of the knee.
Most other knee orthoses for osteoarthritis will provide compression and warmth which reduces pain, but they don't alter the biomechanics of the knee so largely mask the symptoms.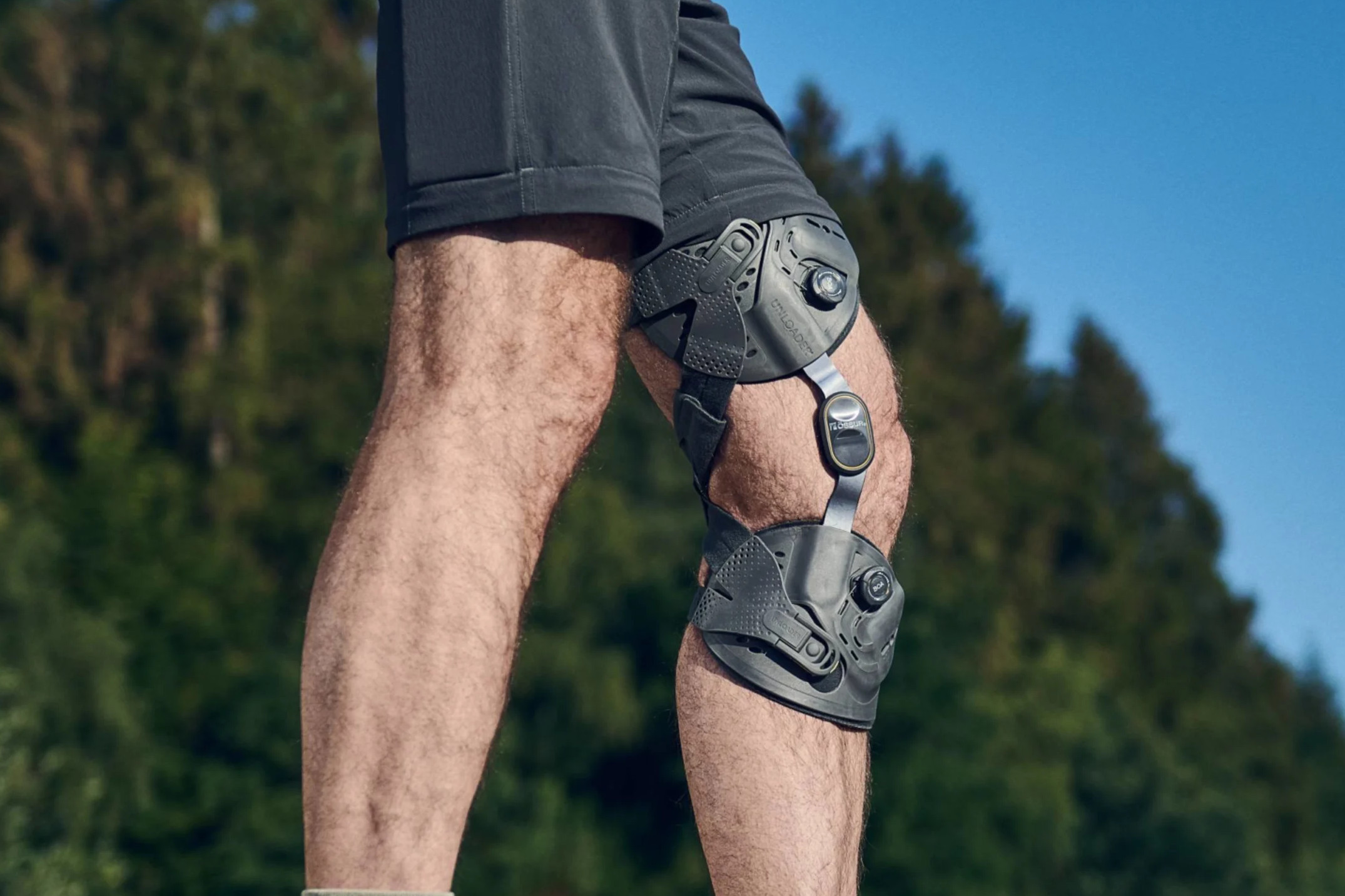 The Unloader Knee Brace works using a three-point pressure system to take load off the more arthritic/damaged compartment of the knee and shift that load to the sound side that is not as painful.
For example, it is common for OA patients to have a knee that is varus (bow-legged). This can be partially corrected by applying a medially directed force to the lateral aspect of the knee. This force will reduce load on the medial/inside compartment and shift it to the lateral/outside compartment of the knee.
Ideally creating a situation where the hips, knees and ankles are in a straighter line.
The same principle is applied for a valgus knee with lateral compartment OA, but reversed.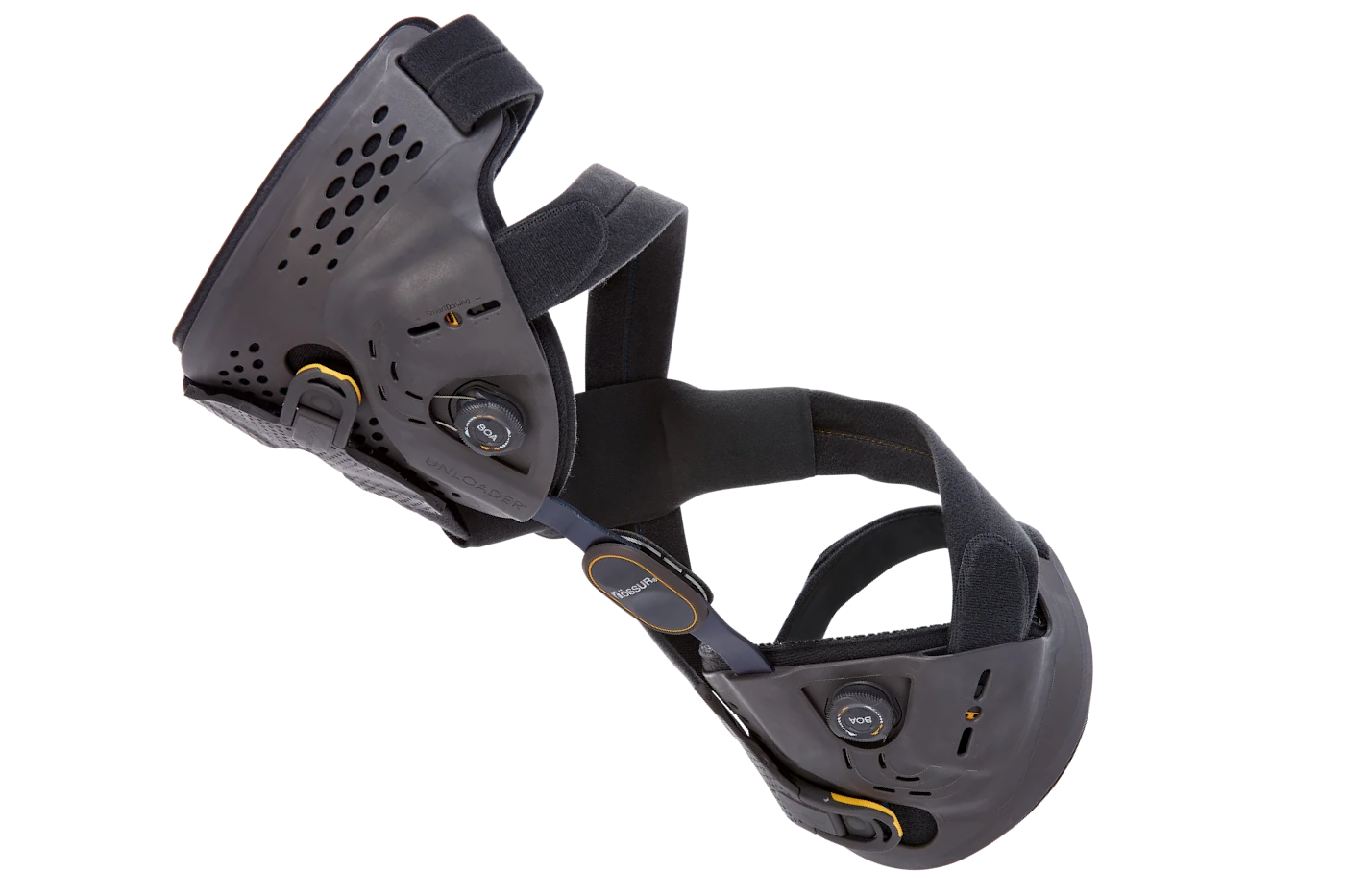 The device consists of two shells, dynamic force straps (a pulling mechanism) and a Boa dial to adjust the tension of the device.
The straps are located above the knee/on the calf and grip well.
The brace is quite soft to touch, which many people find strange because they're expecting a rigid structure to control the knee. However, because the unloading is done via straps/pulling mechanism, it is considered a comfortable design.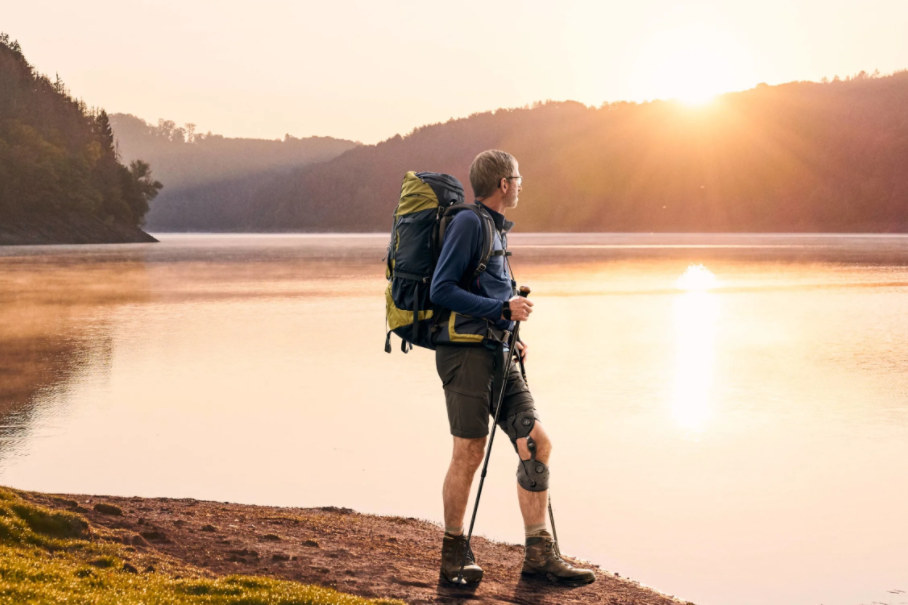 The dynamic force strap's tension is altered via the dial. It is a user-friendly device.
The patient can self adjust the tension and amount of unloading on the knee to their own comfort and tolerance. The user can then theoretically manage their own pain to a degree- tensioning the dial more if they are in more pain and feel they need more unloading.
The pain relief is the most considerable outcome to achieve, so the patient can live more actively and enjoyably!
Long Term Outcomes
The long term outcomes of knee bracing is individual to the patient. In general, the use of a knee brace should ideally:
Manage current pain symptoms
Delay or prevent knee surgery, thereby lowering the chances of revision surgery later in life
Lower the risk of increased pain in the future
Promote an active lifestyle, leading to benefits such as weight management, lower limb rehabilitation and quality of life
As such, we have patients that use their Unloader Knee Brace ongoing.
It is important to acknowledge that Osteoarthritis is a long-term condition and that no brace is a cure, however can offer considerable assistance.
We also suggest undertaking strategies of weight loss, appropriate exercise and muscle strengthening and consulting with your GP or surgeon about medication and other pain reduction strategies.
We find patients get the best results when they apply multiple interventions.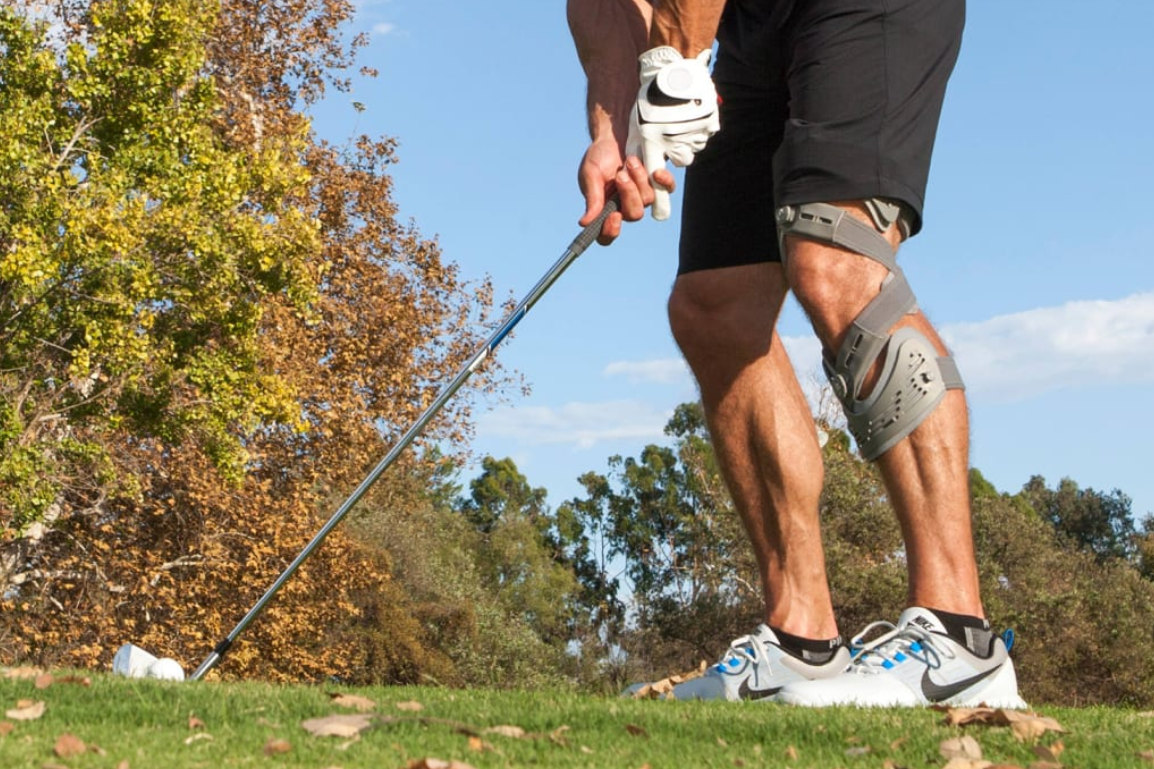 Orthotics Plus: Our Take on the Unloader Knee Brace
The role of Orthotics Plus is to identify the braces that will lead to functional outcomes for our patients. Patients have the advantage of leveraging our experience and viewing an inventory of carefully selected products.
We find the 'Unloader One' Knee Brace by Ossur very helpful for those living with Osteoarthritis symptomising in the knee and suggest it is industry-leading in terms of its ability to achieve functional outcomes, as well as being well supported by clinical evidence. As such, it is often suggested over many other braces.
Patients that are appropriate for the Unloader Knee Brace will generally have an immediate pain reduction upon brace application in the clinic and achieve the maximum pain relief in 4-8 weeks. They will tolerate more movement and increase their overall capacity.
Fitting the Unloader requires skill and expertise to optimise the fine balance between comfort and symptom relief. We highly recommend engaging an experienced clinic such as Orthotics Plus to fit your Unloader Brace.
We believe the Unloader to be a very useful knee brace for OA patients.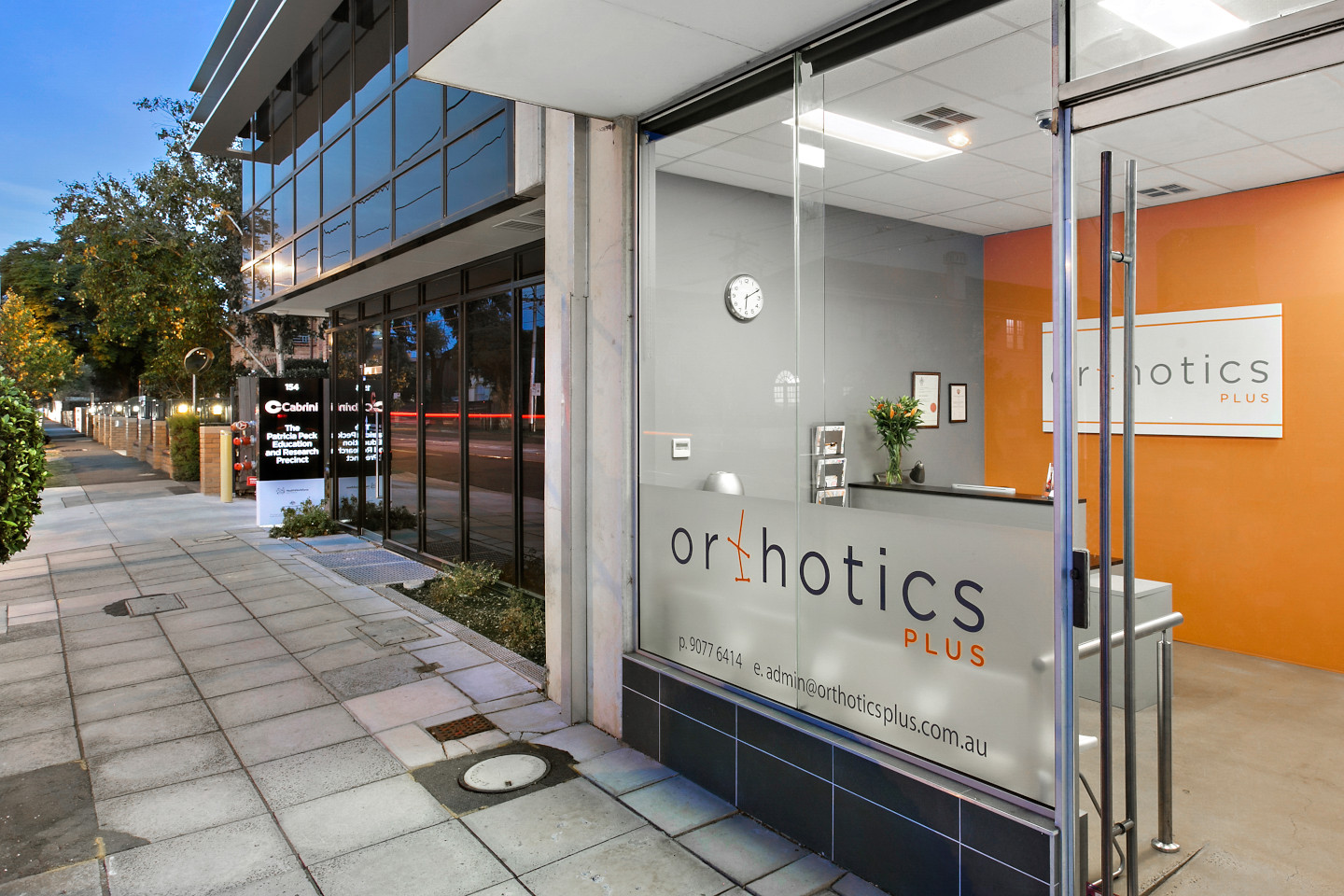 Ready to Try an Unloader Knee Brace?
Our focus is on your functional outcomes. If you are not 100% satisfied with your purchase, you can return it to Orthotics Plus within 30 days – there's no risk.
You can try the brace during your assessment
The Unloader may provide immediate pain relief and greater quality of life
We are locally owned and operated
We advocate for patient choice and control
For a comprehensive knee assessment, please use our referrals or clinic pages to get started.