Mollii Suit
The Mollii suit, also known as 'the exopulse suit', is a high tech body suit designed to reduce spasticity and excessive tone in those with neurological presentations making movement easier and safer.
It does this via the application of low level electrical impulses to the wearer using 58 in built electrodes.
The Mollii suit is appropriate for patients that have upper motor neuron lesion presentations. It can be considered for pathologies like stroke, cerebral palsy, incomplete spinal cord injury, multiple sclerosis, brain injury and more.
It can be prescribed for infants through to adults.
The Mollii suit is an Advanced Technology that is available at all Orthotics Plus locations for prescription, trial and purchase.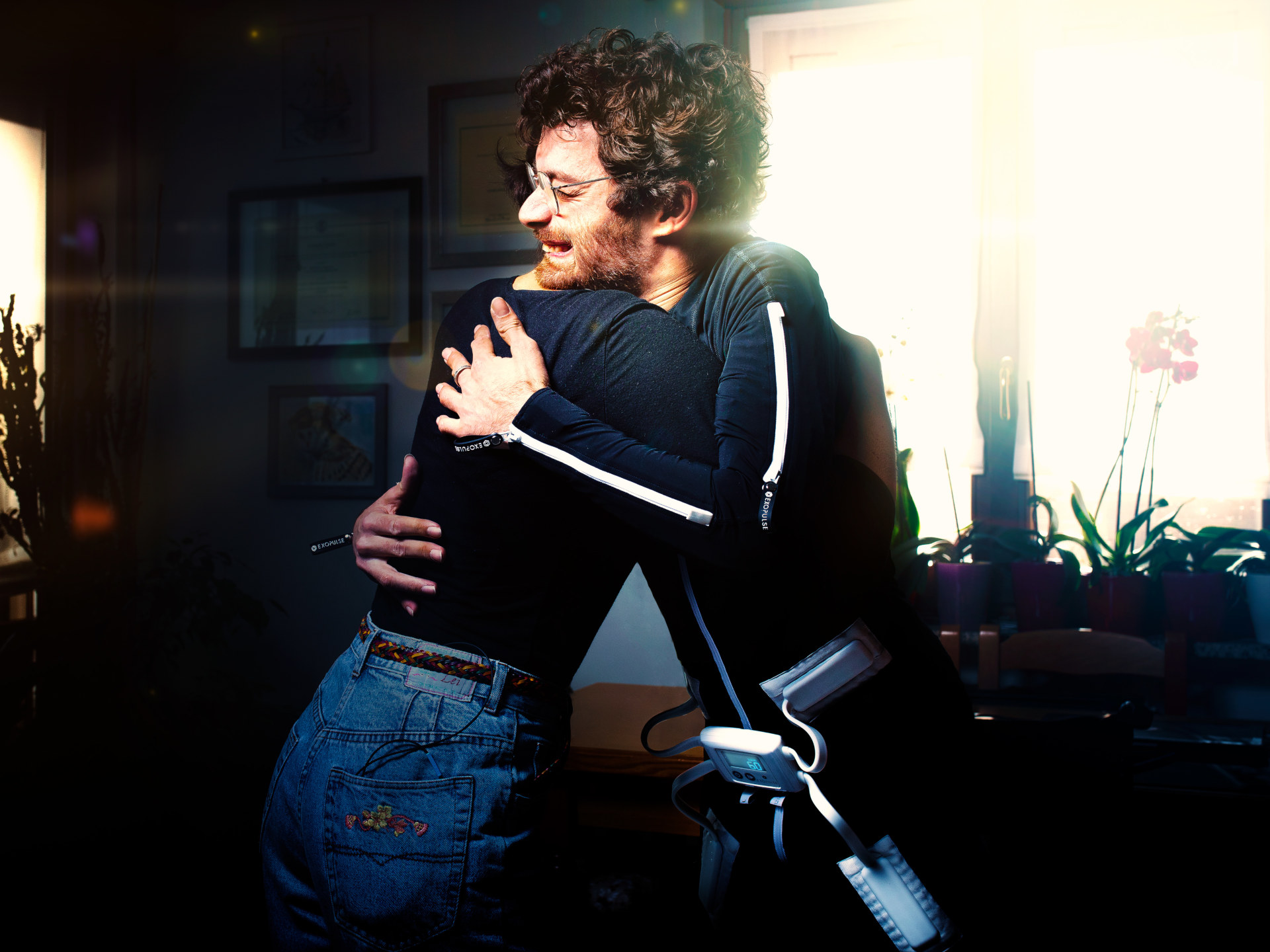 What Are the Benefits of the Mollii Suit?
There are two clinically proven benefits of the exopulse suit.
The first one is that it helps to reduce hypertonicity. Hypertonia is excess muscle tone. It helps to reduce this by a mechanism called 'reciprocal inhibition.
For example, if a patient has a lot of tone overactivity in their biceps muscle group, if you were to stimulate the opposing muscle group using the exopulse suit, it can help to relax that affected muscle by these neurological pathways.
It assists with pain management associated with spasticity. Because the suit produces a generalised, low-level electrical stimulation, like a TENS machine, it can stimulate GABA receptors, opioid receptors, and serotonin release. These factors alongside the reduction in tone, may help to reduce pain.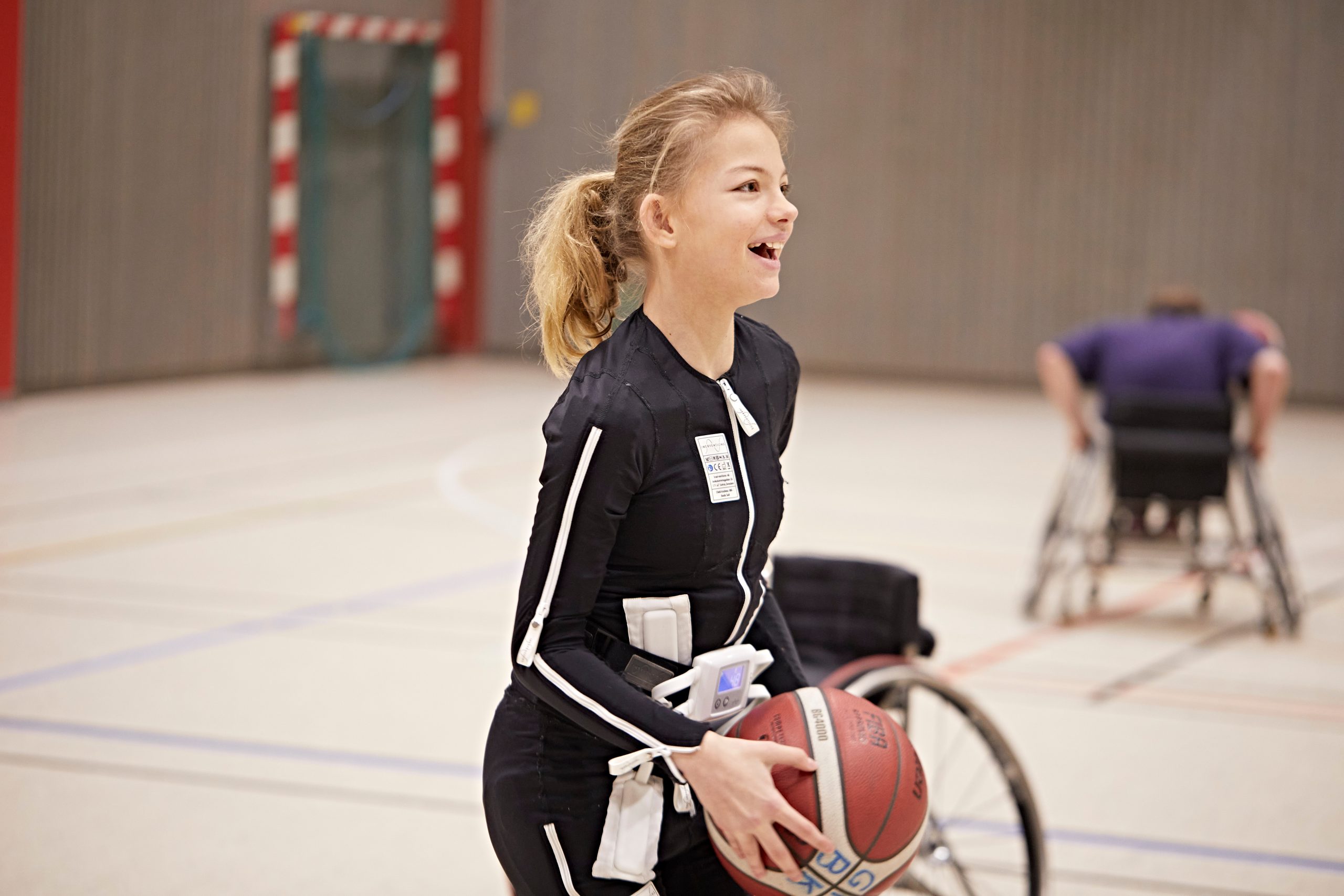 Wearing Schedule
The Mollii suit should be seen as a therapeutic device and doesn't need to be worn at all times to obtain benefit.
For tone reduction, we recommend the patient wears it for one hour every second day, and for pain management, we recommend one hour every single day.
The more the patient uses it, the window of pain relief and tone reduction does tend to increase to the point where some patients instead of wearing it for one hour every second day, they can wear it for one hour per week.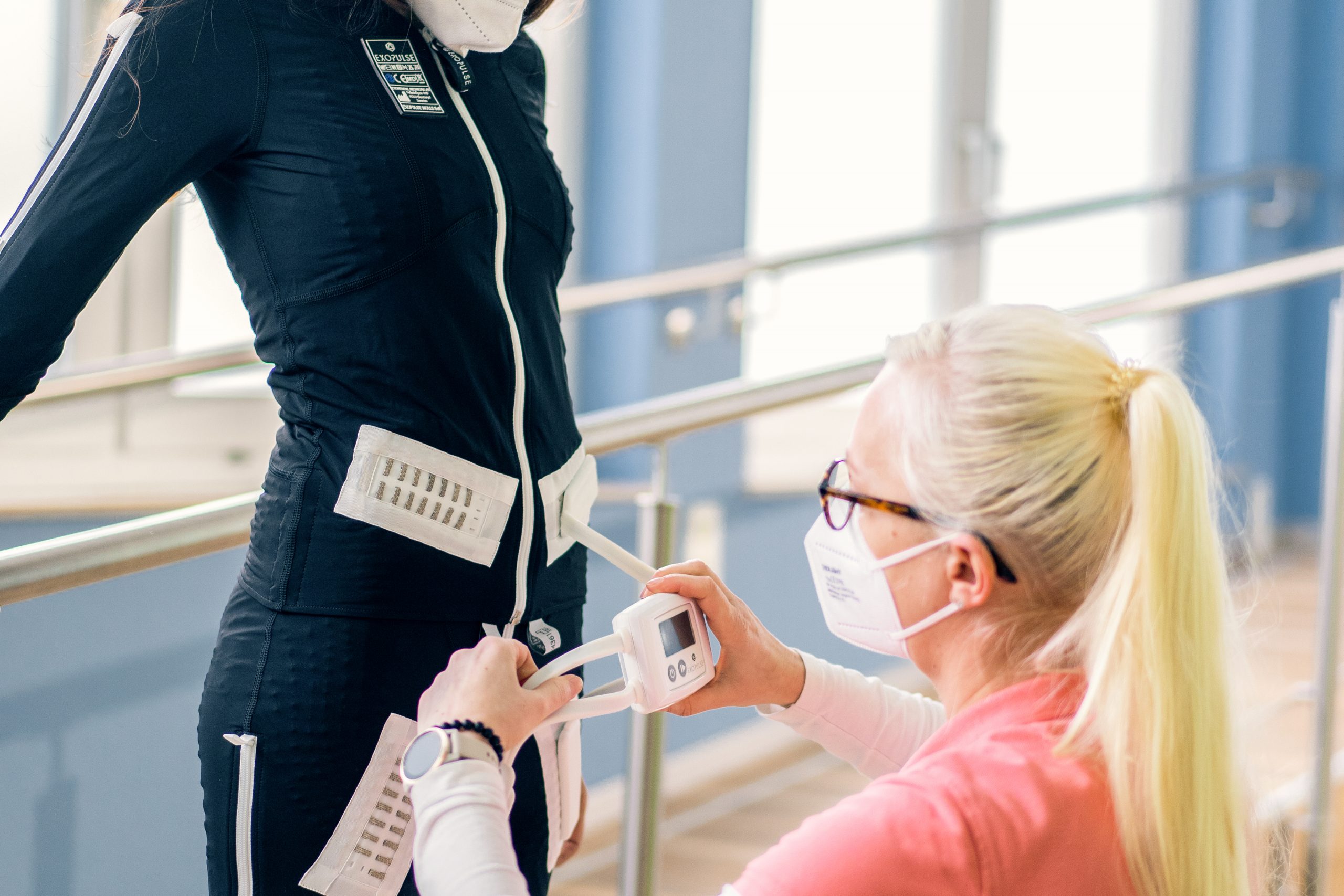 What Body Parts Can the Mollii Suit Assist With?
As mentioned, there are 58 integrative electrodes that are located all around the suit.
The suit can be configured to target certain parts of the body that are affected, because people that have these presentations (i.e. spasticity) as a result of a brain injury may not be affected everywhere. They may just be affected on the right side of the body, for example.
We tend to turn on stimulation for the affected part of the body. That's why a comprehensive patient assessment is required from the outset initially, as we will work out what the calibration and software settings need to be.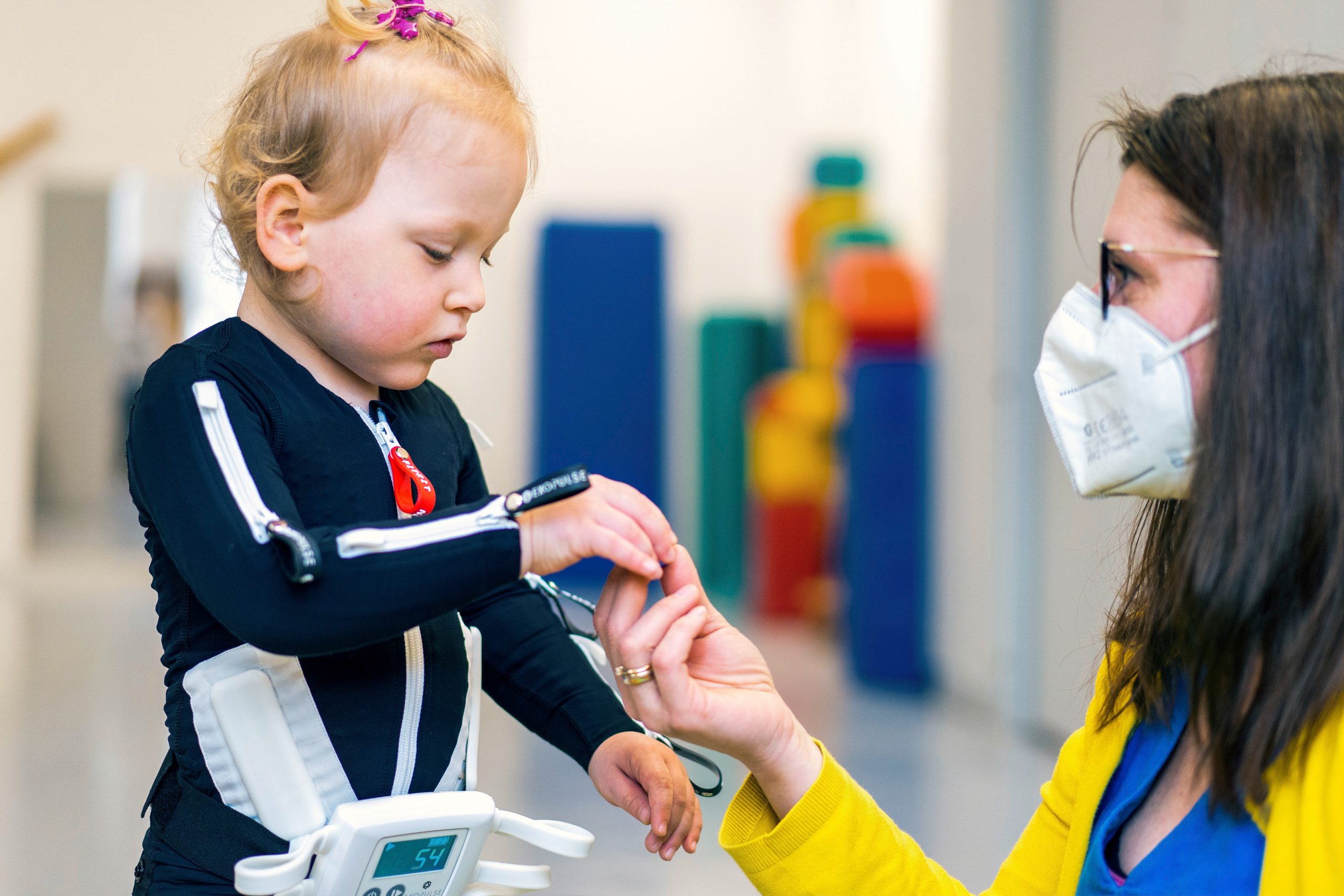 How is the Mollii Suit Worn?
Because the suit is nearly skin-tight, it can be worn underneath clothing.
It does have a control unit, which is not large, which will be visible if the person's mid-section clothing is close fitting.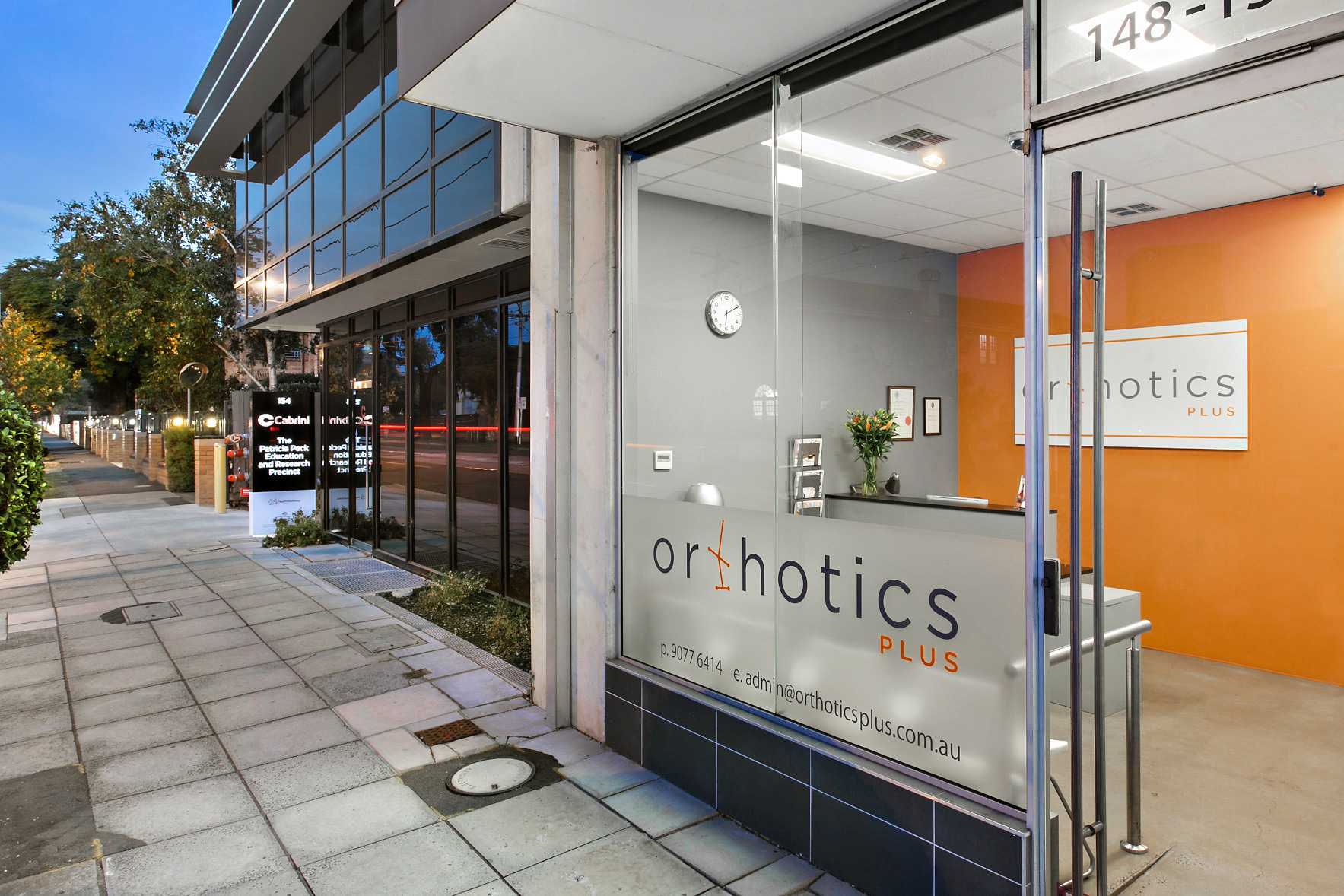 Is the Mollii Suit Worn With Any Other Equipment?
Yes, this is possible.
Most patients use it whilst doing relaxing activities like reading a book or watching television – the patient may not require other Assistive Equipment in this state.
Other patients wear it during their therapy sessions with an Allied health professional or during exercising or walking.
Some patients use other equipment such as foot Orthoses or AFOs to support them in ambulation, the Mollii suit is compatible with various other types of equipment.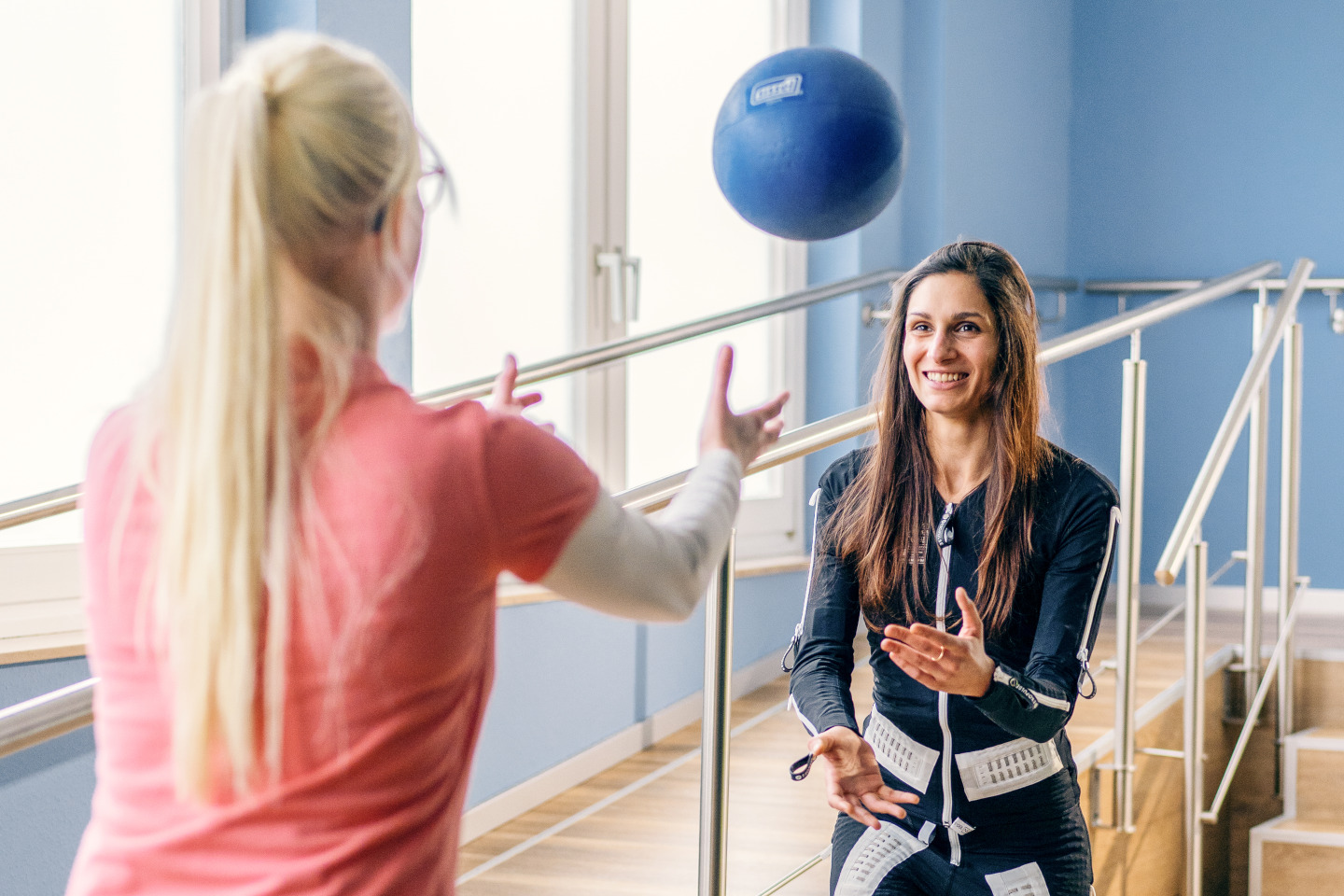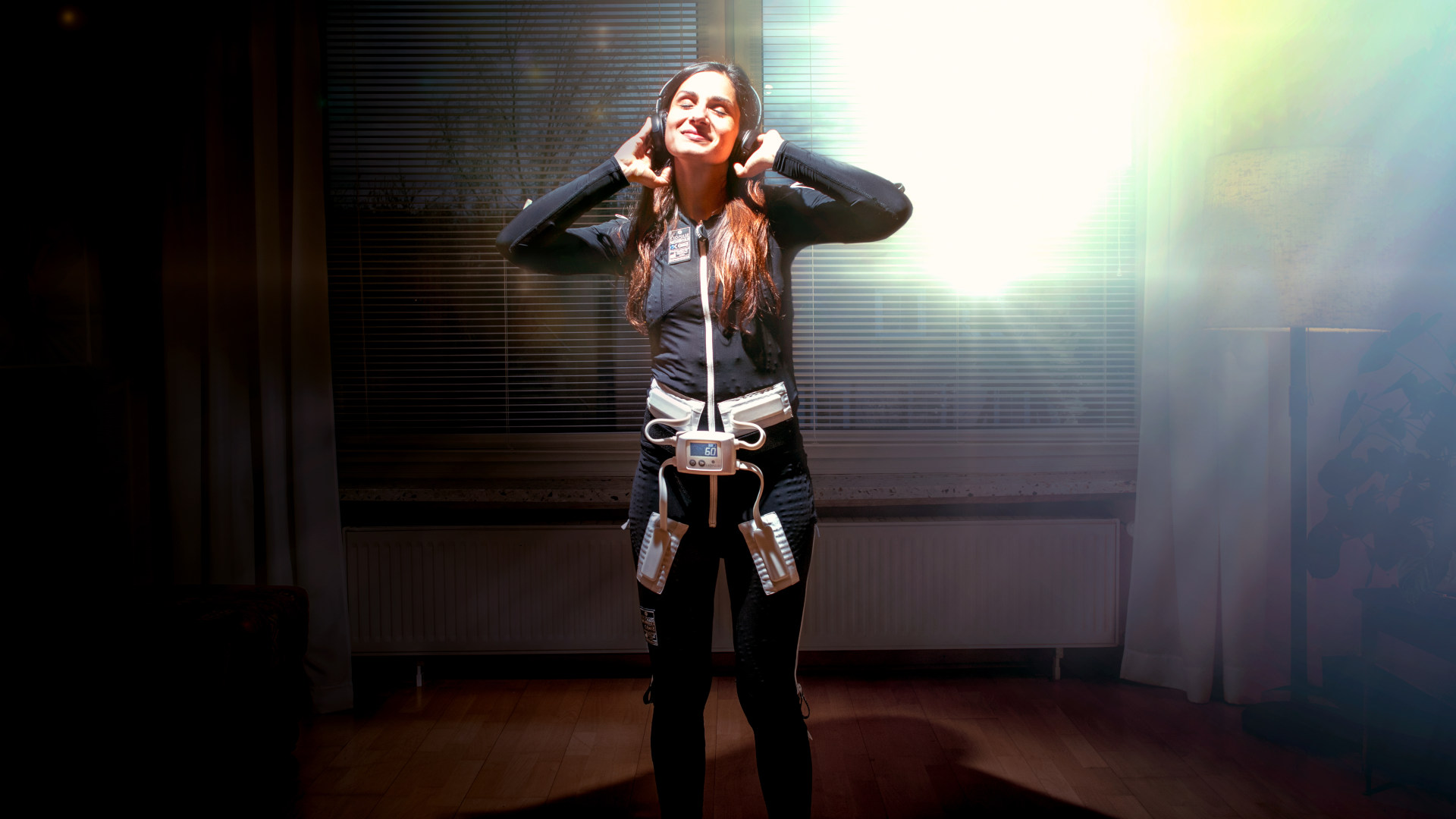 Assessment for a Mollii Suit at Orthotics Plus
To start the process, please contact us via phone or place a referral using our referrals page.
A person may be being referred to us by their GP, specialist, Physio, OT or another professional for our assessment for a Mollii suit to make a determination whether it may be of benefit.
The patient will then visit Orthotics Plus for an in-clinic trial. We will choose the correct size of suit for the body shape of the patient and perform initial calibration of the device.
The patient will then wear the suit and undertake different outcome measures, such as 6-minute walk tests, sit-to-stand, etc. The primary indicator of success is witnessing (along with patient feedback) whether the patient has improved or not.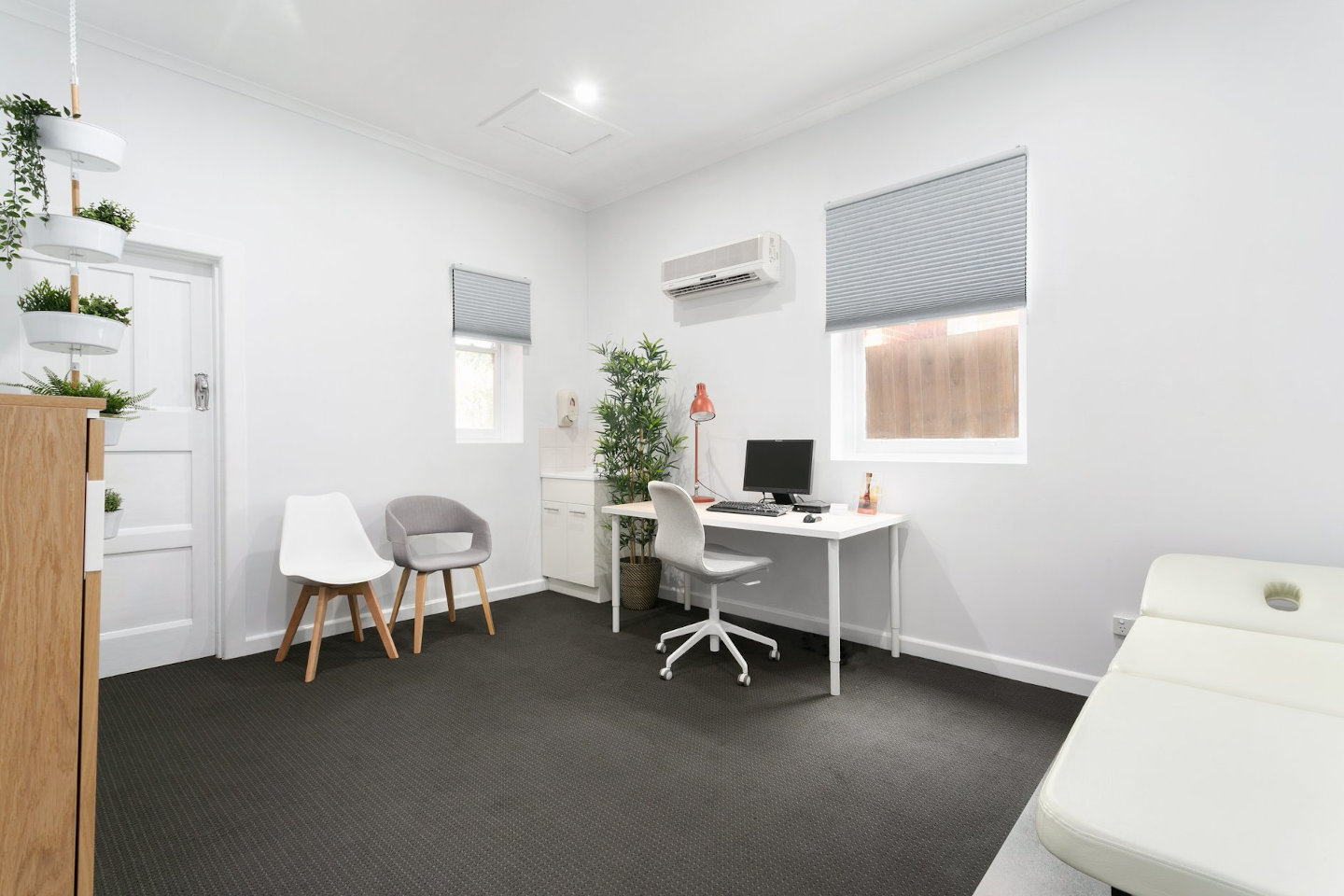 Trial for a Mollii Suit at Orthotics Plus
It is important that we get a positive result from the in-clinic trial, however, the Mollii suit should also be tested in the community.
We would then look to apply for funding (or the patient can self-fund) to trial for a longer period of time outside the clinic. Generally speaking for one to two months, sometimes longer, depending on the patient's funding situation.
The ideal outcome is that the Mollii suit helps a person to achieve their meaningful goals.
Example of Goal-Centric Care
If the patient, for example, has the meaningful goal of increasing their walking distance because that has been lowered by their disability, balance and fatigue levels, we would look to address that.
The initial outcome measures we would use would relate to walking endurance. The patient may have spasticity in one of their muscle groups which causes them pain and affects their ability to walk. Then a Mollii suit would be prescribed in order to support that person in order to walk long distances.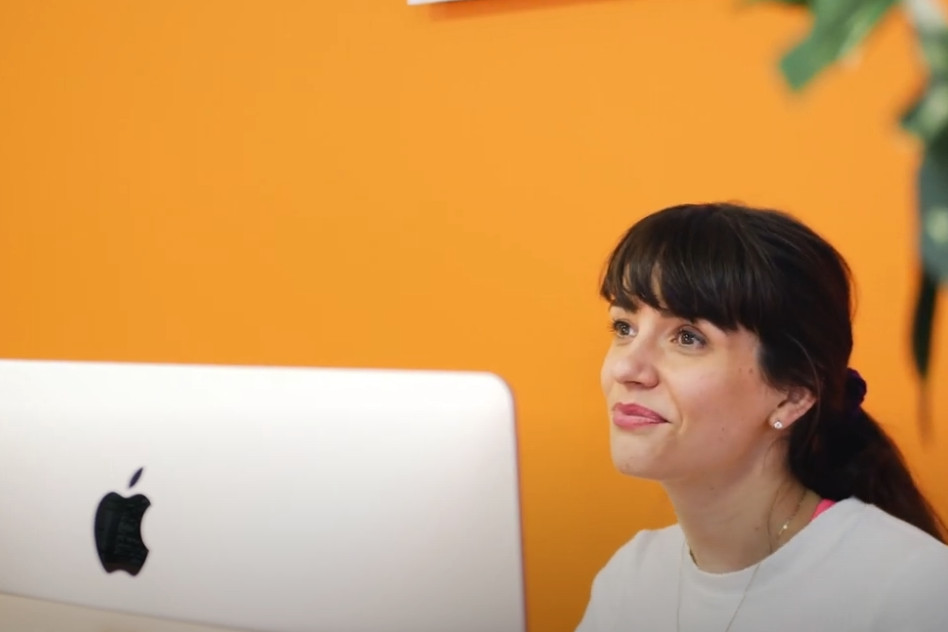 Maintenance
The product has minimal maintenance requirements.
We recommend the Mollii suit is cleaned using steaming after every few wears or after sweating in the suit.
For people who do not sweat in their suit and those who wear it for a short amount of time, we recommend steam cleaning it after 1-2 weeks or so.
Aside from cleaning, there is no maintenance at all.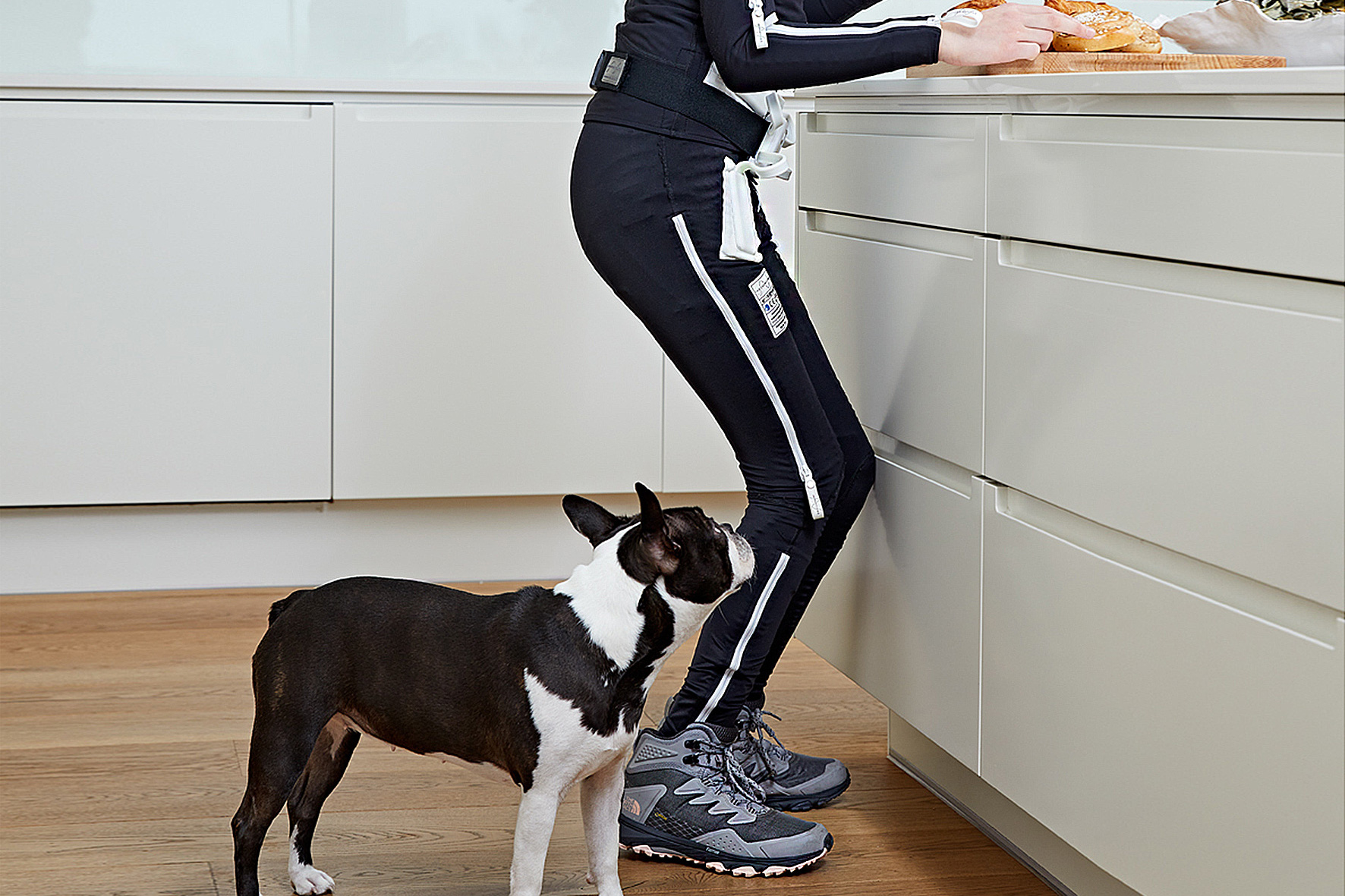 Ready to Contact Orthotics Plus?
Orthotics Plus is an NDIS registered provider that proudly assesses, trials and prescribes Assistive Technology for NDIS participants of all ages.
We have multiple clinics to visit across Melbourne
We are capable of submitting funding requests for Assistive Technology to the NDIS, TAC, WorkCover.
We respect your choice and control
We have a large range of equipment to consider
We maintain relationships with leading manufacturers to offer our patients the latest options
Please use our clinic locations page to find an Orthotics Plus near you.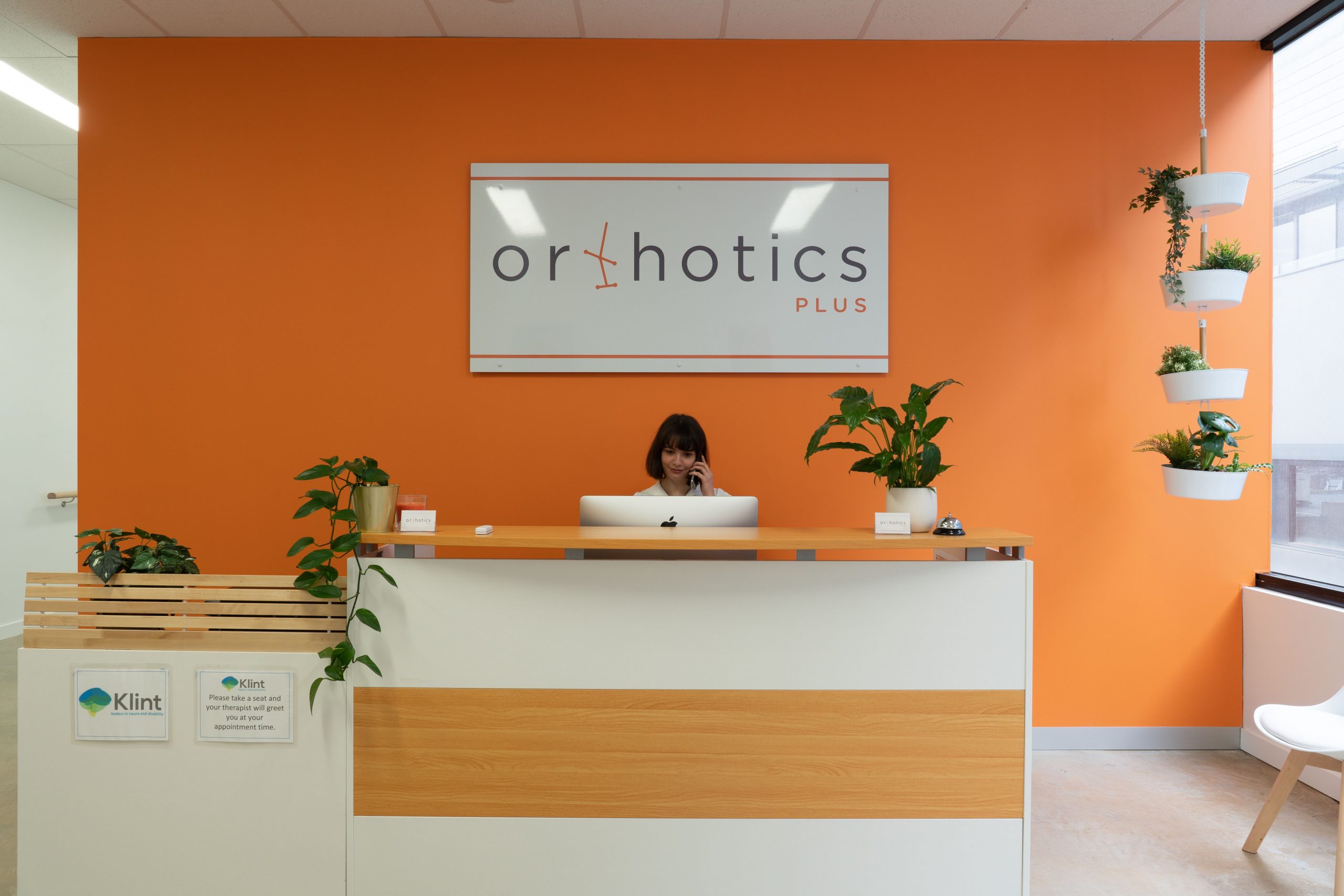 Currently, there are no "variations" aside from the size.
It is available for sizes for young children through to larger adults, in both male and female specificities.
The suit is worn in its entirety – full body suit. There are three main components: the top, the pants and a control unit that sits around the abdominal area (which is attached magnetically).
Absolutely.
When researching the product online, people will see marketing material showing patients who are ambulatory, however, the device is still beneficial for those in a wheelchair.
People who use wheelchairs may be living with similar symptoms of hypertonia and spasticity.
The Mollii suit, should ideally provide the same benefits to the person's upper body and limbs and improve their quality of life.
This may be through increased function in upper limbs, and improved independence to undertake activities of daily living. It may also support parents or carers indirectly.