What is a Total Contact Cast?
Total Contact Casts are a special type of cast that is used to treat ulcers of the foot or a Charcot foot deformity.
Casts can be made from either fibreglass or plaster.
At Orthotics Plus casts are usually fabricated from fiberglass as they are lighter, stronger, more durable and more breathable than plaster. These casts can either be waterproof or non-waterproof. These include gauze between the toes, stockinet, felt padding over bony areas and ulcers, cotton padding, plaster and fiberglass.
The aim of total contact casts is to have an extremely intimate fit to decrease swelling, reduce pressure on areas of the foot (i.e. ulcers) and prevent further deformity in a Charcot foot. Total contact casts need to be changed every week, as the swelling decreases an intimate fit is still required.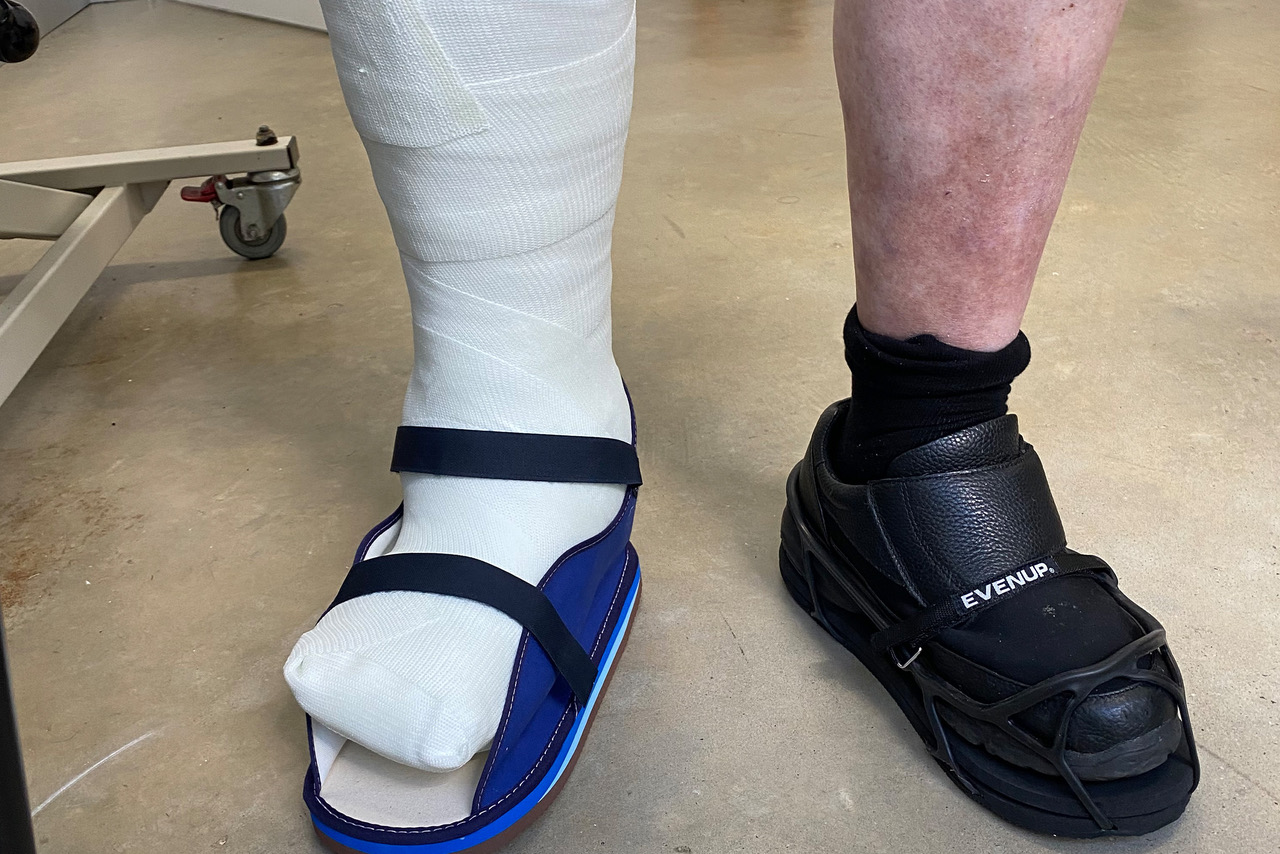 What are Total Contact Casts Used For?
Casts can be used to treat various fractures of the upper and lower limbs.
Plaster casts are commonly used in the acute treatment of an injury for the first 10 days to 2 weeks. Plaster can be heavy and brittle, but do mould very well to the shape of a limb.
At Orthotics Plus, all fiberglass casts are fabricated from either a layer of stockinet and some cotton padding or a waterproof lining. If a non-waterproof cast gets wet it must be changed immediately, especially if there is a wound underneath.