Leg Fracture Management Services
Orthotics Plus provides professional healthcare to those who have sustained a leg fracture of any type.
Typically, the terminology leg fracture is used when there has been damage to the tibia, femur or the fibula, which are located above the ankle joint and below the hip.
Treatment options vary depending on the severity of the fracture, the fracture stability and the amount of displacement. More often than not, a type of cast will be required. If the fracture is quite low in the leg, a below-knee cast would be recommended. For fractures that are closer to the knee, an above-knee cast would be used.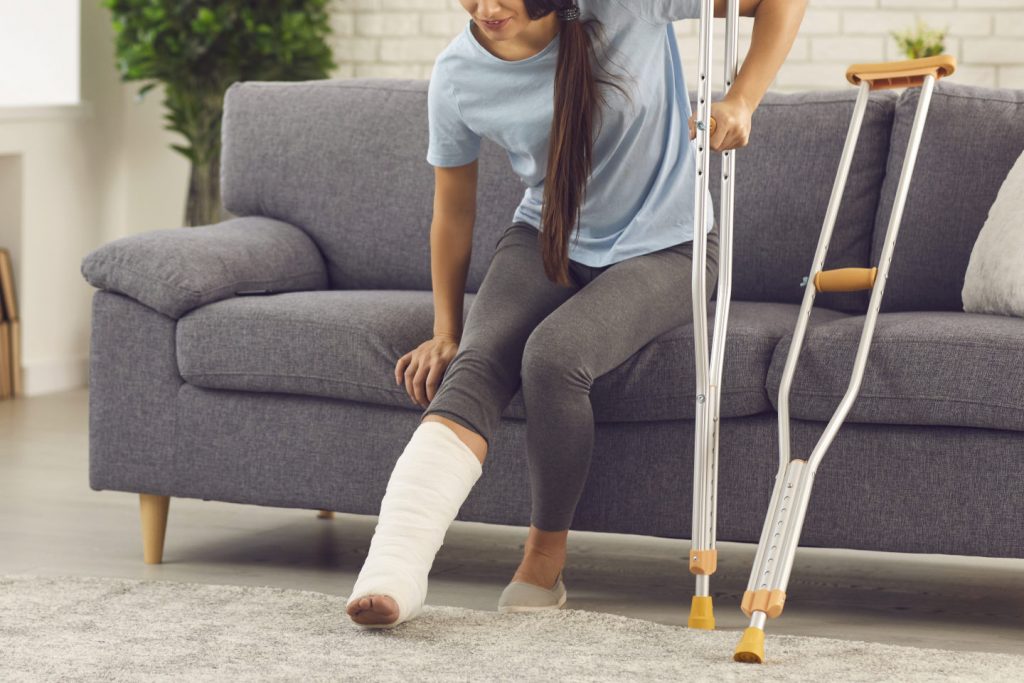 I believe my leg is broken. What should I do?
Seek treatment at an emergency department as soon as possible.
Depending on the circumstances, the leg may be put in a half cast while the team refers you on to an orthopedic specialist for further treatment. An orthopedic specialist will determine the types of treatment options that are available, including surgery or conservative management.
If surgery is required, a referral to Orthotics Plus may be made for post operative treatment (approx 2 weeks after the procedure). Prior to visiting us, the patient may be wearing a half-cast.
If nonsurgical options were recommended for the fracture, we would typically remove the half cast in favor of a full cast (approx 7 to 10 days following the injury).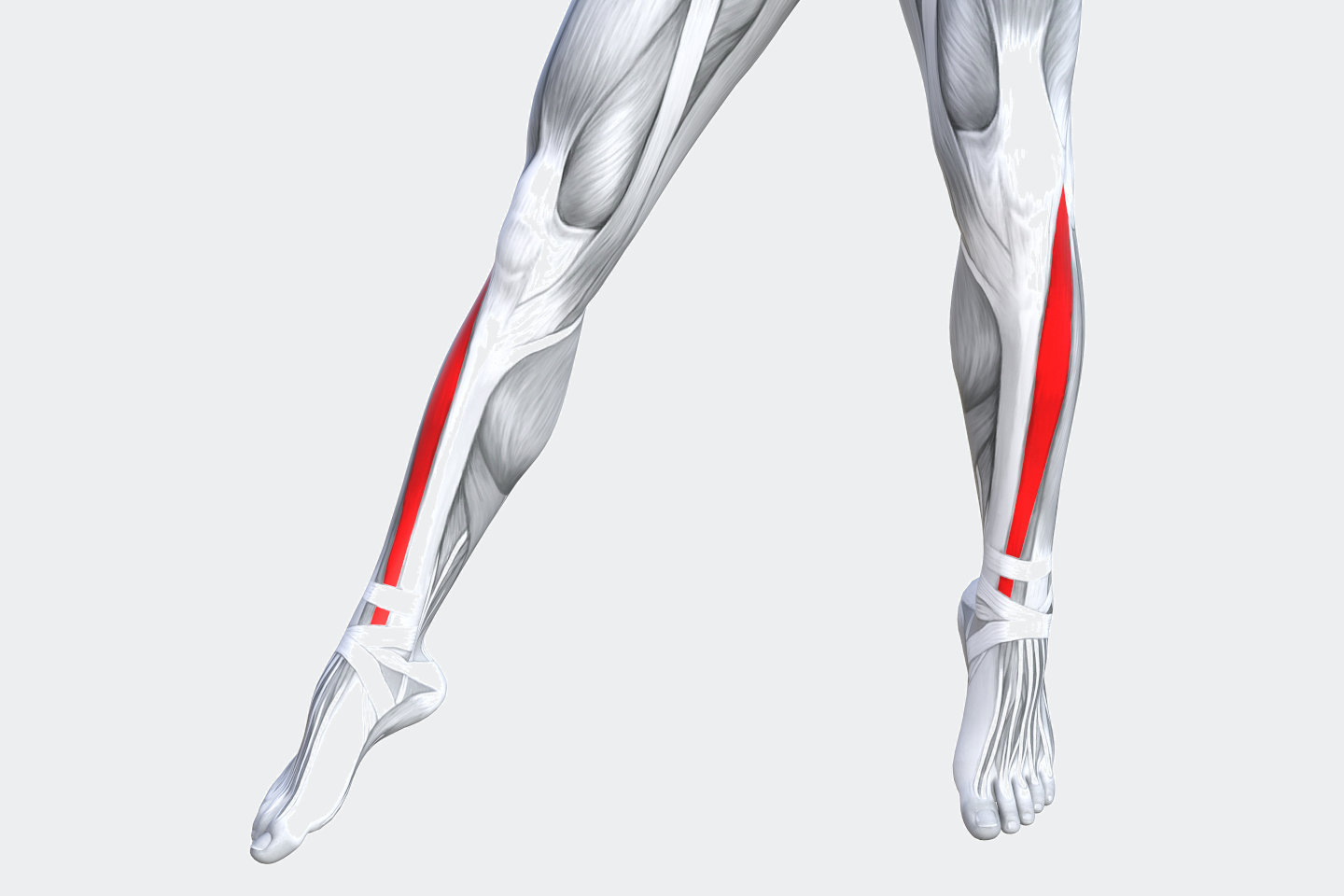 How We Treat Leg Fractures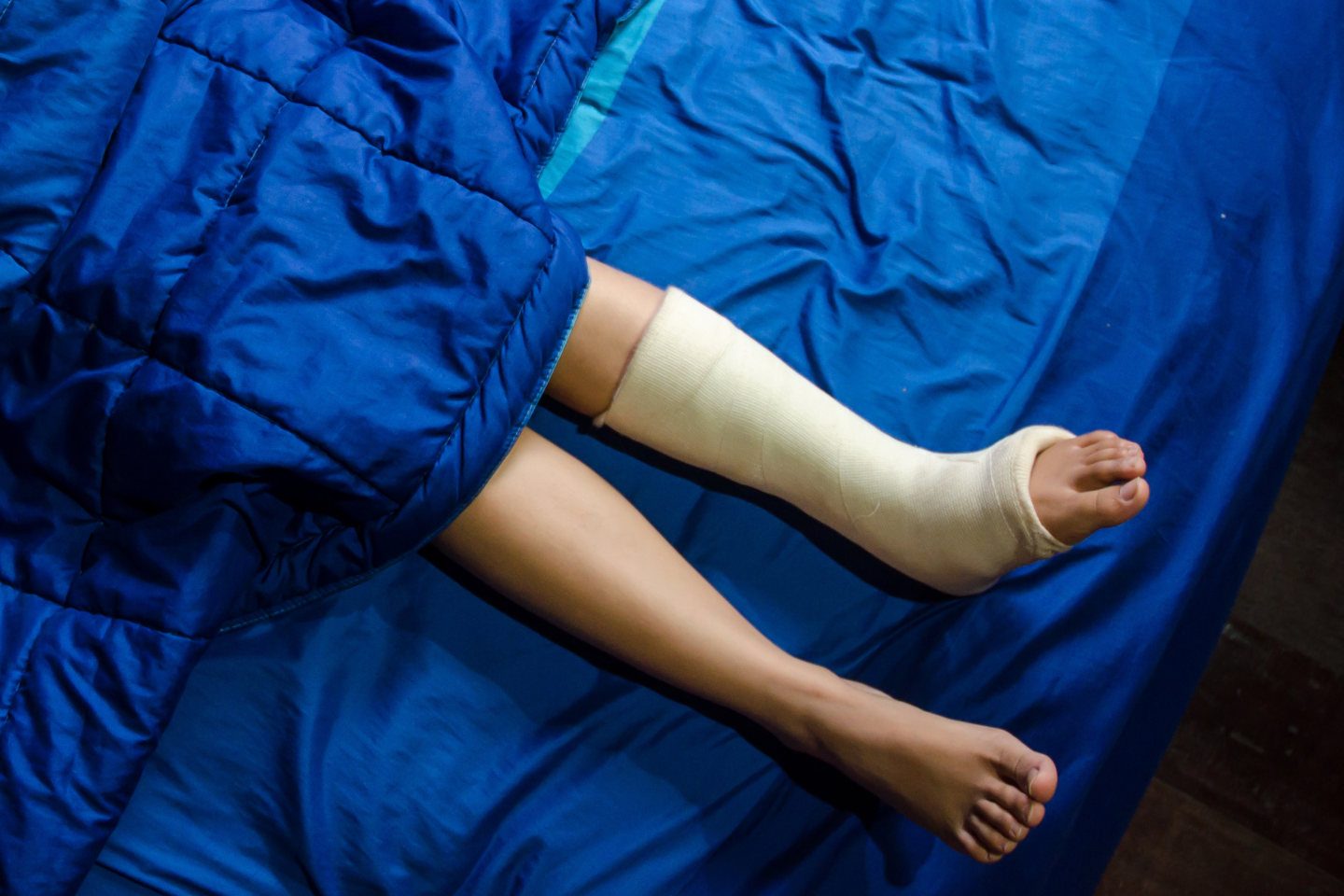 Casts
Multiple casting options are available, including waterproof casts, which can be easier to manage and generally more appropriate for kids and active adults.
We provide comprehensive services, from same-day cast fitting to removal.
Please view our fibreglass casts and waterproof casts pages to learn more.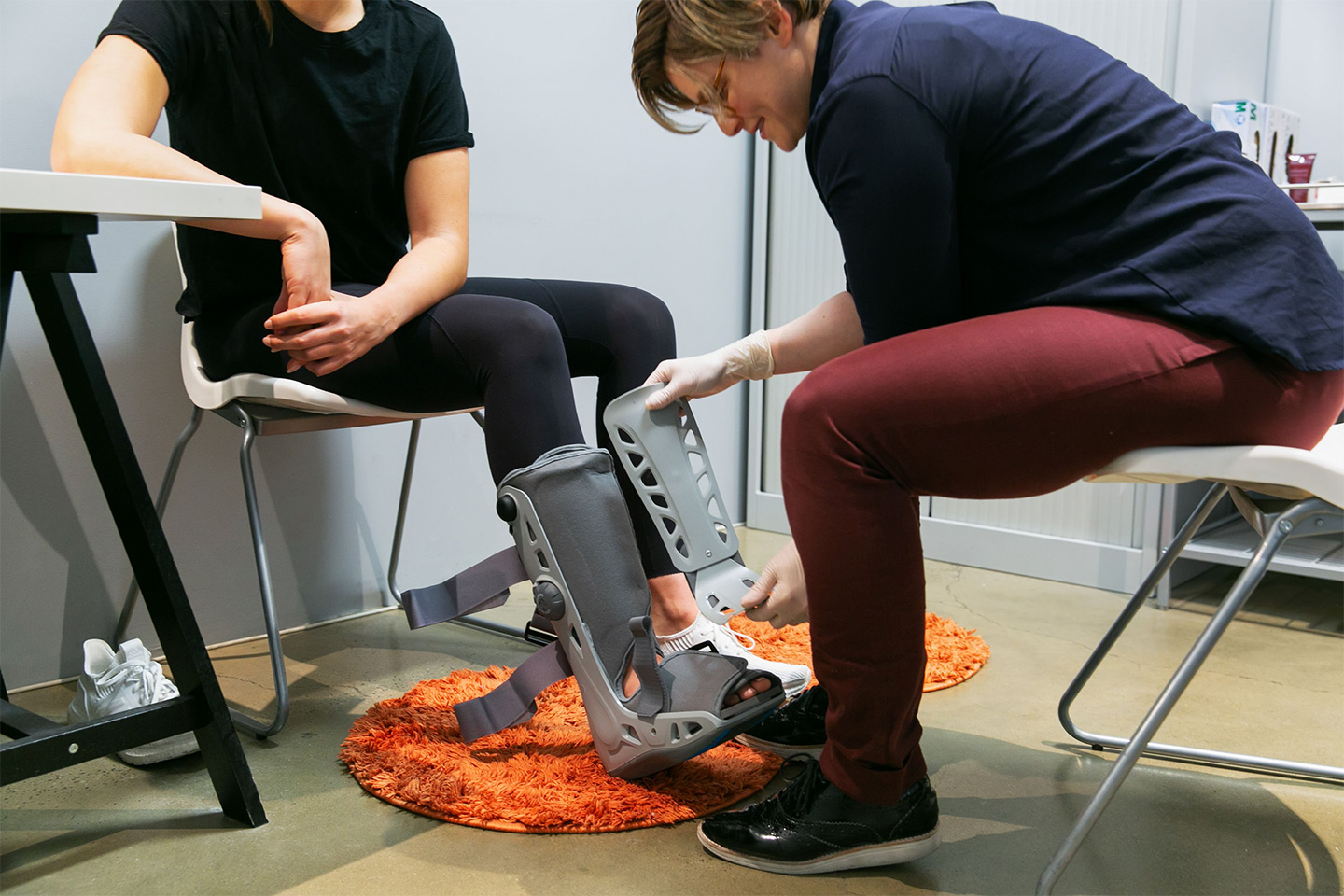 Moon Boots
A Moon Boot, also known as a CAM boot, is a carefully designed orthosis which serves to secure the foot and ankle and aid in rehabilitating leg fractures.
We offer a range of TGA approved moon boots that we would fit appropriately, sell to the patient and provide ongoing support.
Please view our moon boots page to learn more.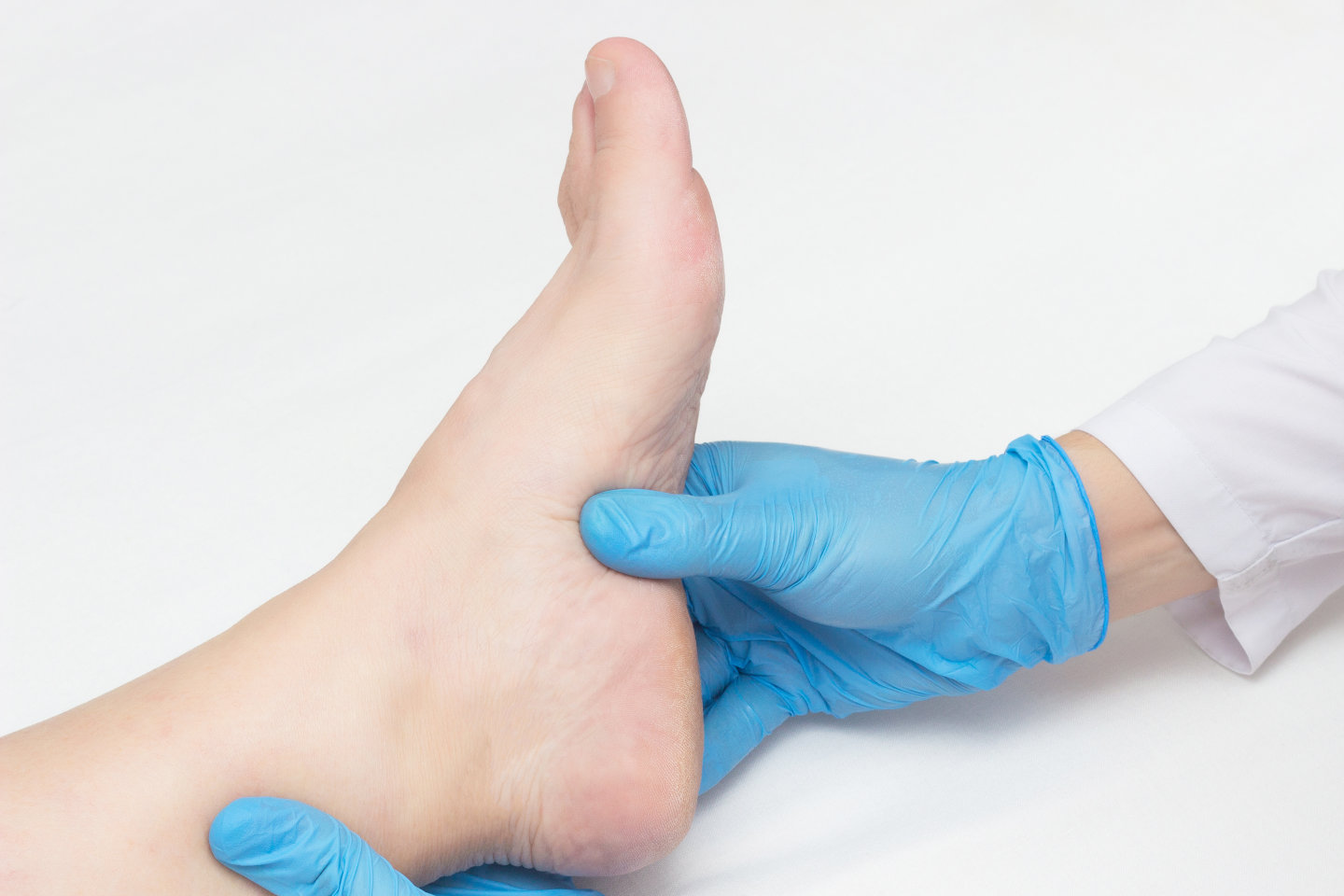 Simple Fracture
An undisplaced fracture through either the tibia or the fibula is considered a simple fracture.
Depending on the severity of the fracture, simple fractures are generally managed with a below-knee or above-knee cast.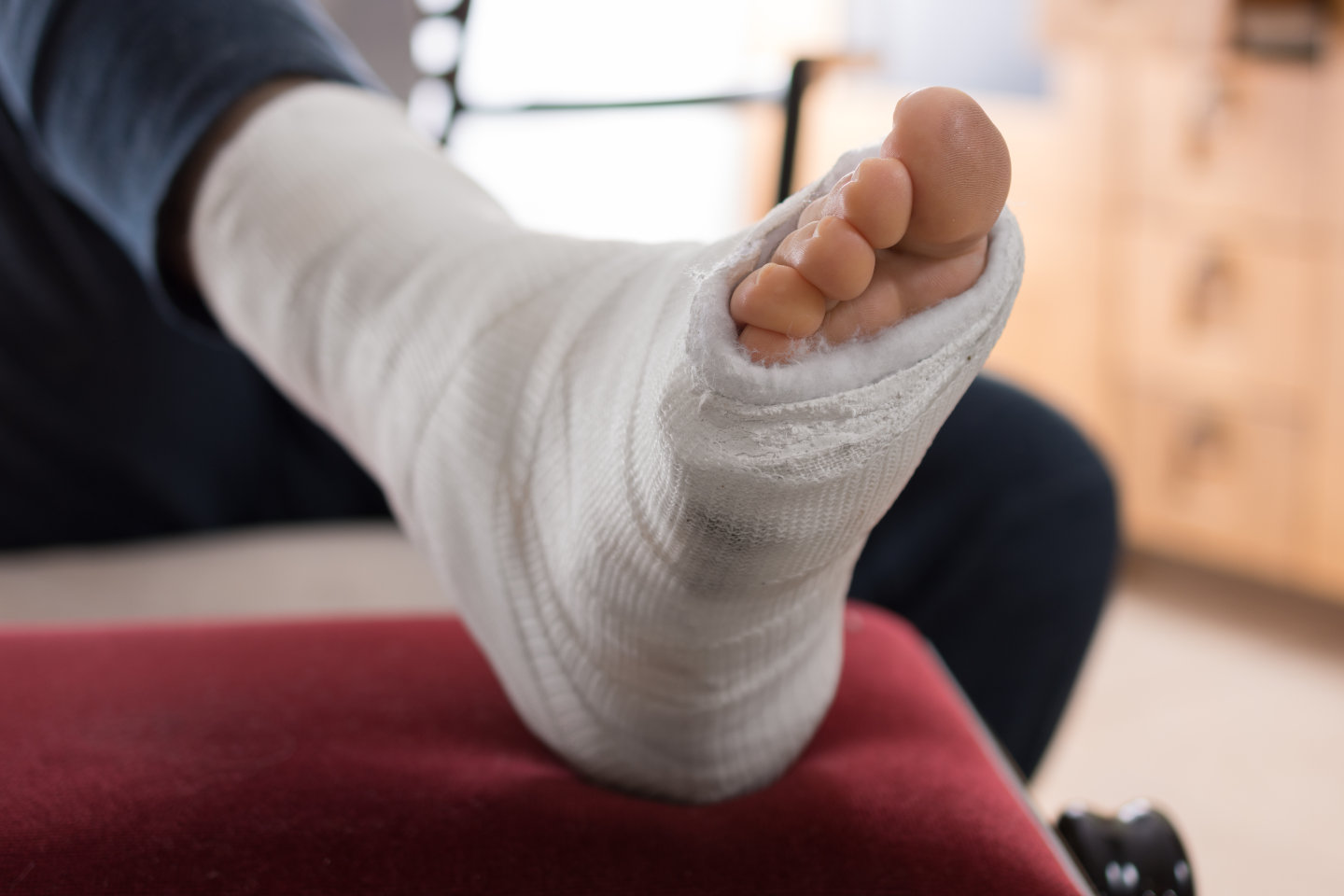 Unstable Fracture
An unstable fracture occurs when the bones aren't completely aligned and are at risk of slipping further.
These fractures generally require surgery and postoperative management in a cast.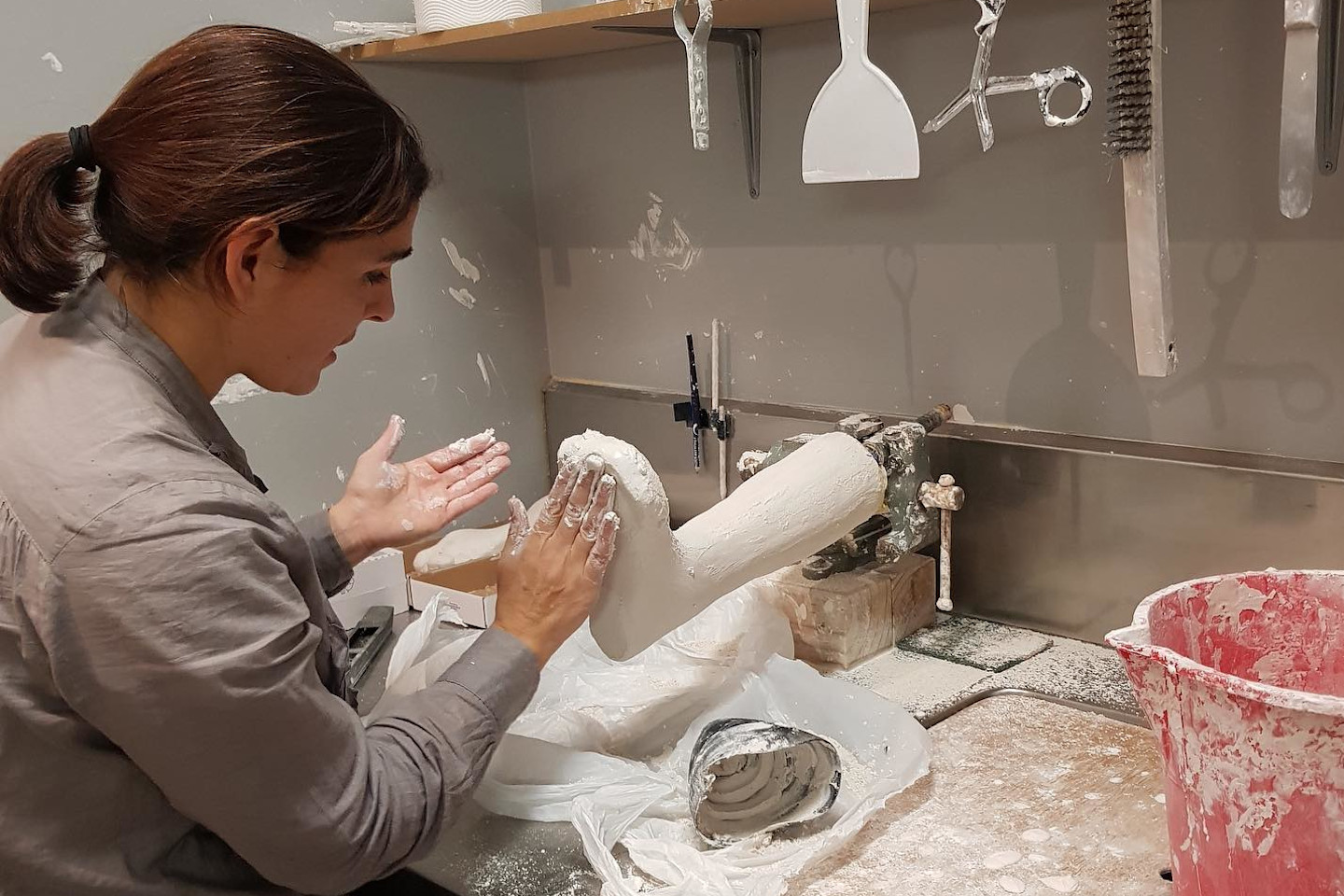 Open Fracture
Open fractures occur when the bones have penetrated the skin.
These fractures nearly always require surgery and likely stitches and appropriate treatment for open wounds.
Patients with open fractures are also at a higher risk of infection, which makes treatment more complicated to manage.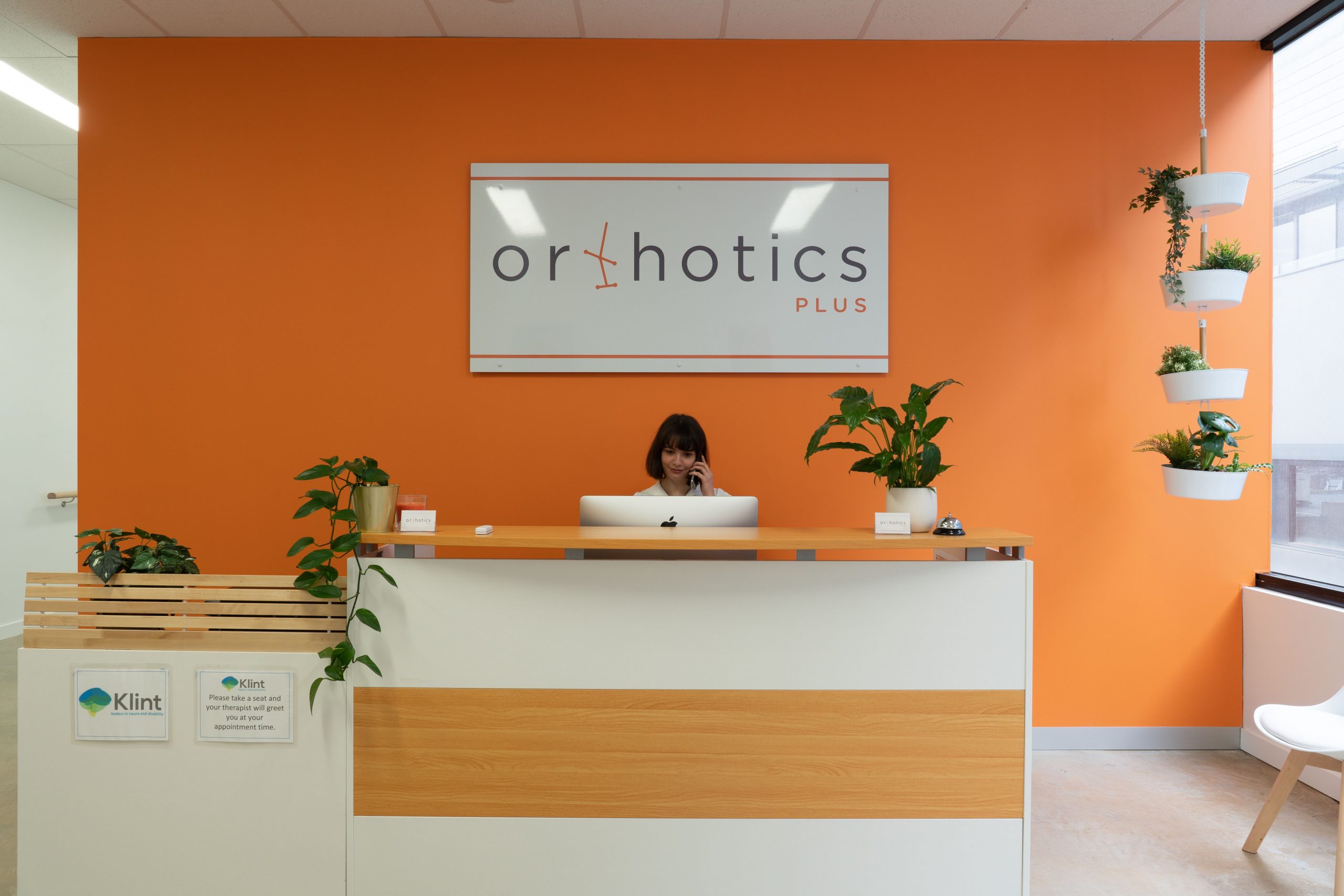 Greenstick Fracture
Greenstick fractures are more likely to occur in paediatric patients.
A greenstick fracture is defined by a bone that doesn't break completely, but may have fractured halfway through
There's often very little displacement, so more conservative treatment options such as a cast or boot are recommended.
Recovering From a Leg Fracture
Typically, bones require a minimum of 6 weeks to heal.
In conjunction to this, fracture sites would need to be immobilised for that period of time in order to heal properly. That timeframe can be longer or shorter depending on the severity of the fracture, age of the patient and other conditions.
Allowing micromovements to occur at a fracture site is appropriate and may aid in healing.
Recovery following a leg fracture is always a progression. After a patient's leg heals in a cast, they may then proceed to wear a boot for support and stability before they can progress into wearing regular footwear again without any support.
Orthotics Plus is able to work with other medical professionals and make referrals to Allied health professionals for appropriate rehabilitation.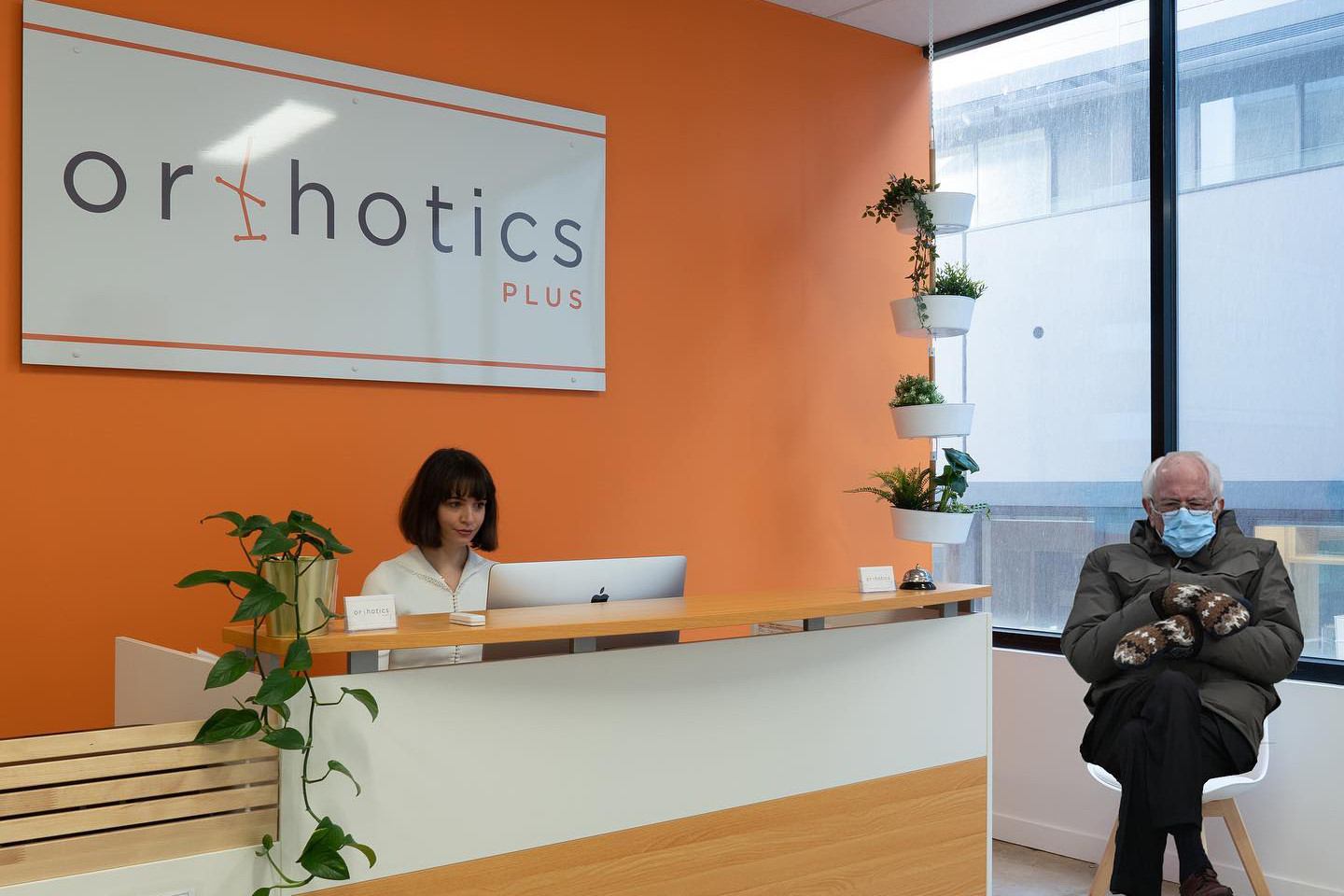 Contact Orthotics Plus for Leg Fracture Support
Orthotics Plus has been providing fracture management to paediatrics and adults since 2012.
Patients with fractures are our priority, and we will endeavor to have you seen the same day. Casts and boots can be fitted on short-notice.
We also maintain a number of relationships with other specialists. If you've been referred to us but we feel another opinion may be required to adequately treat you, we will organize that on your behalf to provide holistic care.
Please use our clinic locations pages or make a referral directly to get started.
View Clinic Locations Call (03) 9077 6414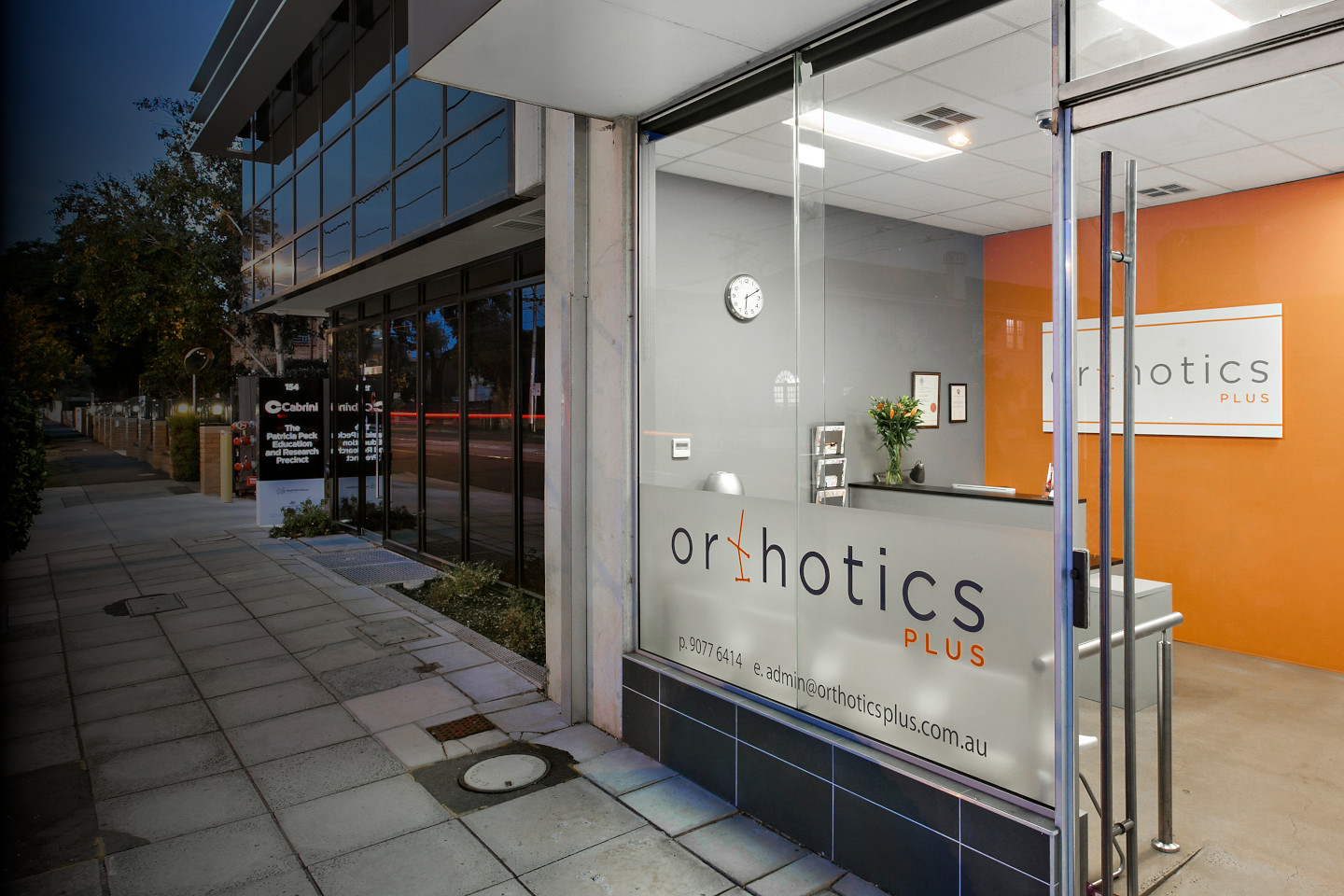 In most cases, this would be treated with a cast only.
We do not use both a cast and a moon boot simultaneously, this is because it's not practical to use a boot in proximity to an existing cast.
Some patients however, may progress from a cast to a boot.
No, wearing a boot is not always necessary. Some patients are able to skip it depending on the type and severity of their leg fracture.
We would have an initial appointment (30-60 mins) to fit the cast or boot.
From there, assuming you don't run into any issues, we'll see you six weeks later to remove the cast and transition to a moon boot if necessary.
If you have any comfort issues with the cast you can return to the clinic for a free of charge review.
Our team is always available to help answer any questions you may have during the process.