What is a stroke?
A stroke (also referred to as a 'cerebrovascular accident') is when a section of the brain is damaged due to inadequate blood supply.
The lack of blood supply is usually caused by impaired cerebral blood flow, which is referred to as an ischemic stroke. It can also be due to a ruptured blood vessel, also known as a hemorrhagic stroke.
The location and severity of the brain's damage typically correlate to the cognitive and physical impairments experienced by the patient.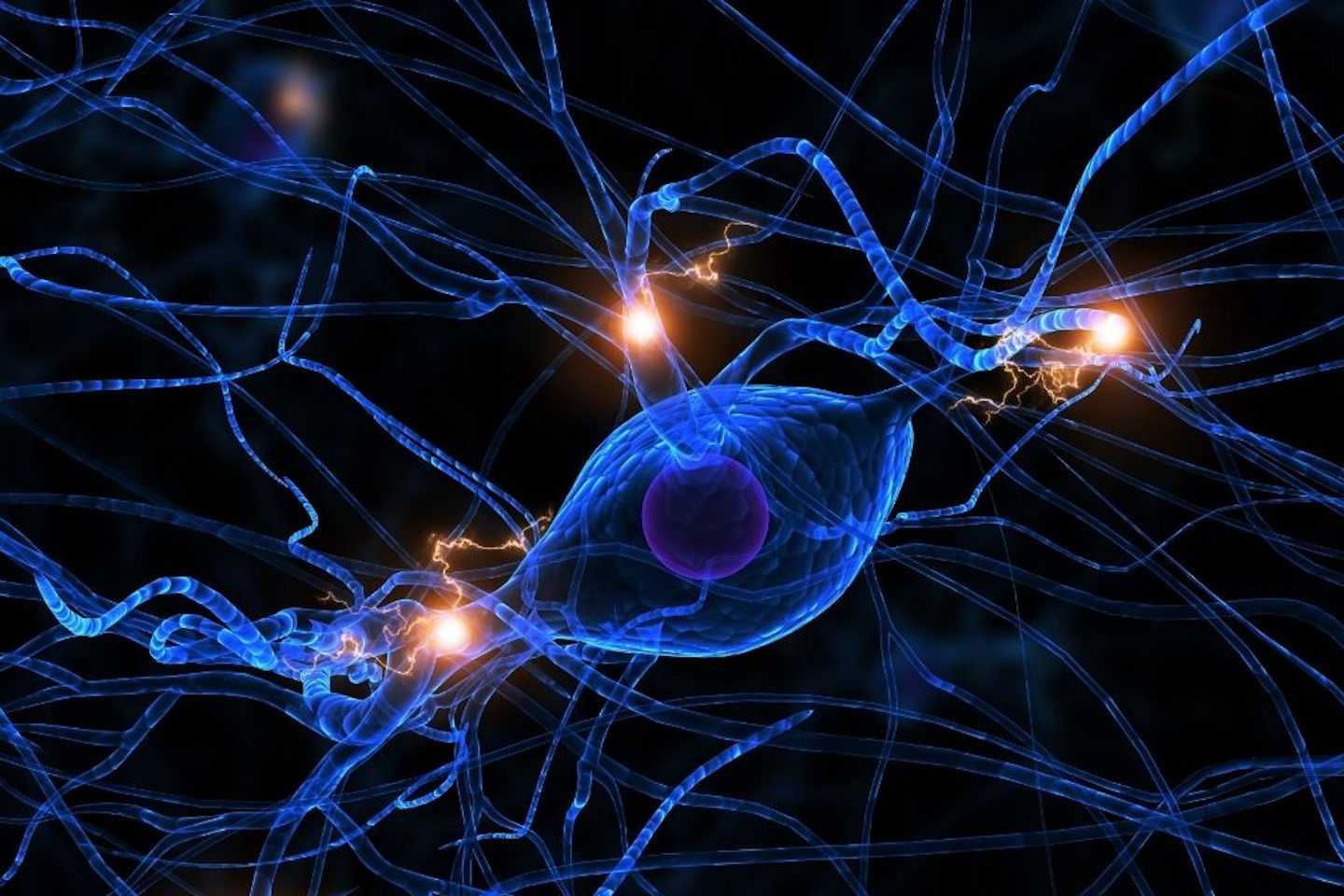 What are the lasting effects of a stroke?
A stroke can affect people in various ways and is usually associated with changes to cognition and movement.
It is commonly thought that a stroke causes paralysis to just one half of the body, either the arm, leg or both.
However, strokes cause varying degrees of paralysis, from minor deficits to total loss of function.
Strokes can affect the muscles of the head and tongue, and the ability to swallow. Stroke disrupts the ability to convert short term memories into long term memories. Stroke may make it difficult for a person to express themselves, as well as deconstruct information.
The symptoms that Orthotists are well-placed to assist with relate to muscle weakness, spasticity (abnormal increase in muscle tone and activation)) and a lack of coordination, which is addressed through our biomechanical interventions.
What types of orthotics are helpful for stroke patients?
There are many types of Orthotics that may be helpful. It is also possible for us to prescribe a combination of Orthotics simultaneously.
Our Orthotist will conduct an assessment with the patient and discuss appropriate treatment pathways. Our most common solutions provided are:
Ground Reaction Ankle Foot Orthosis (GRAFOs)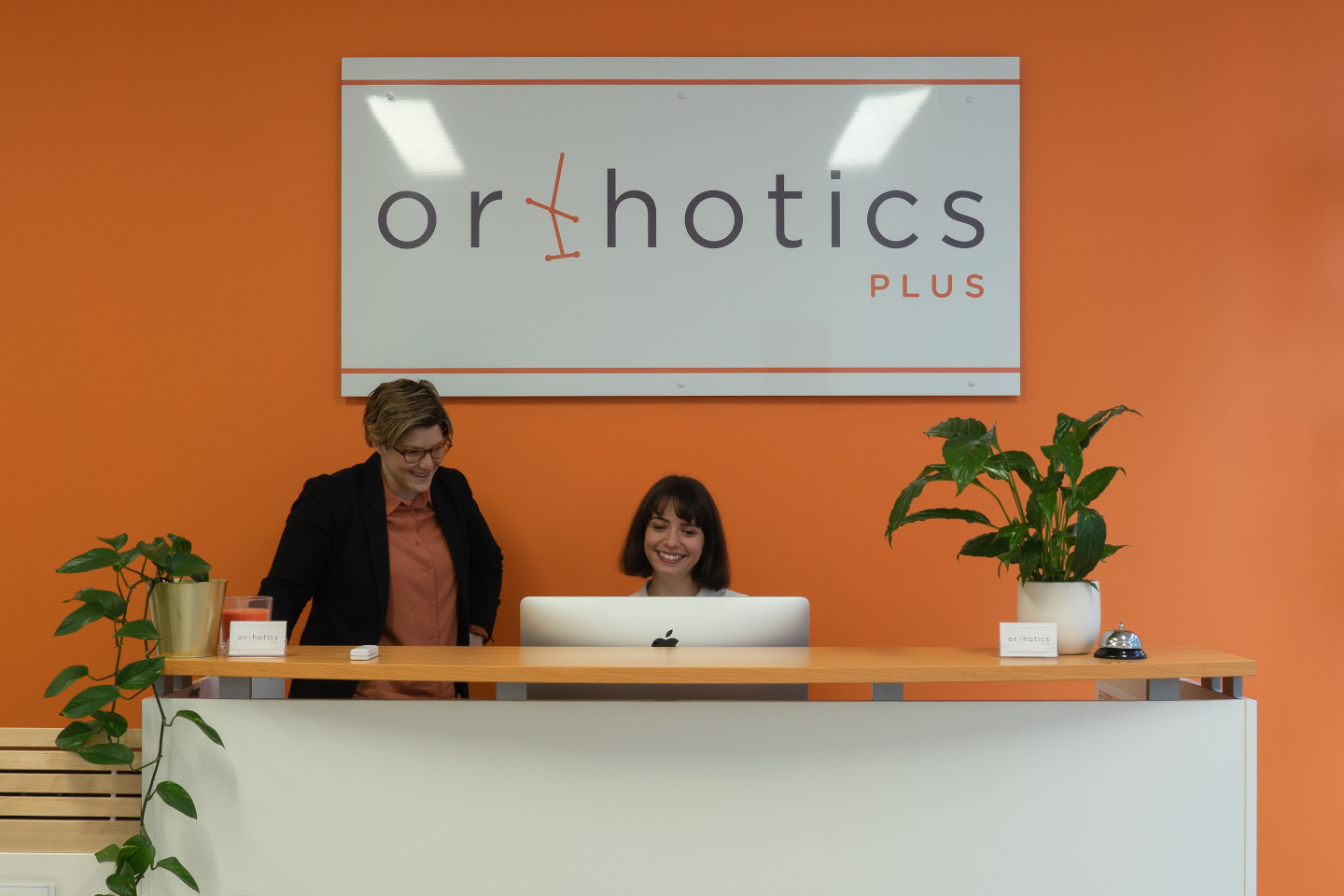 GRAFOs assist with:
Ankle weakness and instability
Dorsiflexion weakness (Foot Drop)
Knee instability
They achieve this by  liftingthe foot to prevent foot drop and by blocking the tibia from falling forward, preventing collapse at the knee.
They help in maintaining the length of the hamstring and calf and may prevent knee pain and/or degeneration.
There are three common designs of GRAFOs which may be used in stroke cases.
Functional Electrical Stimulation (FES) Systems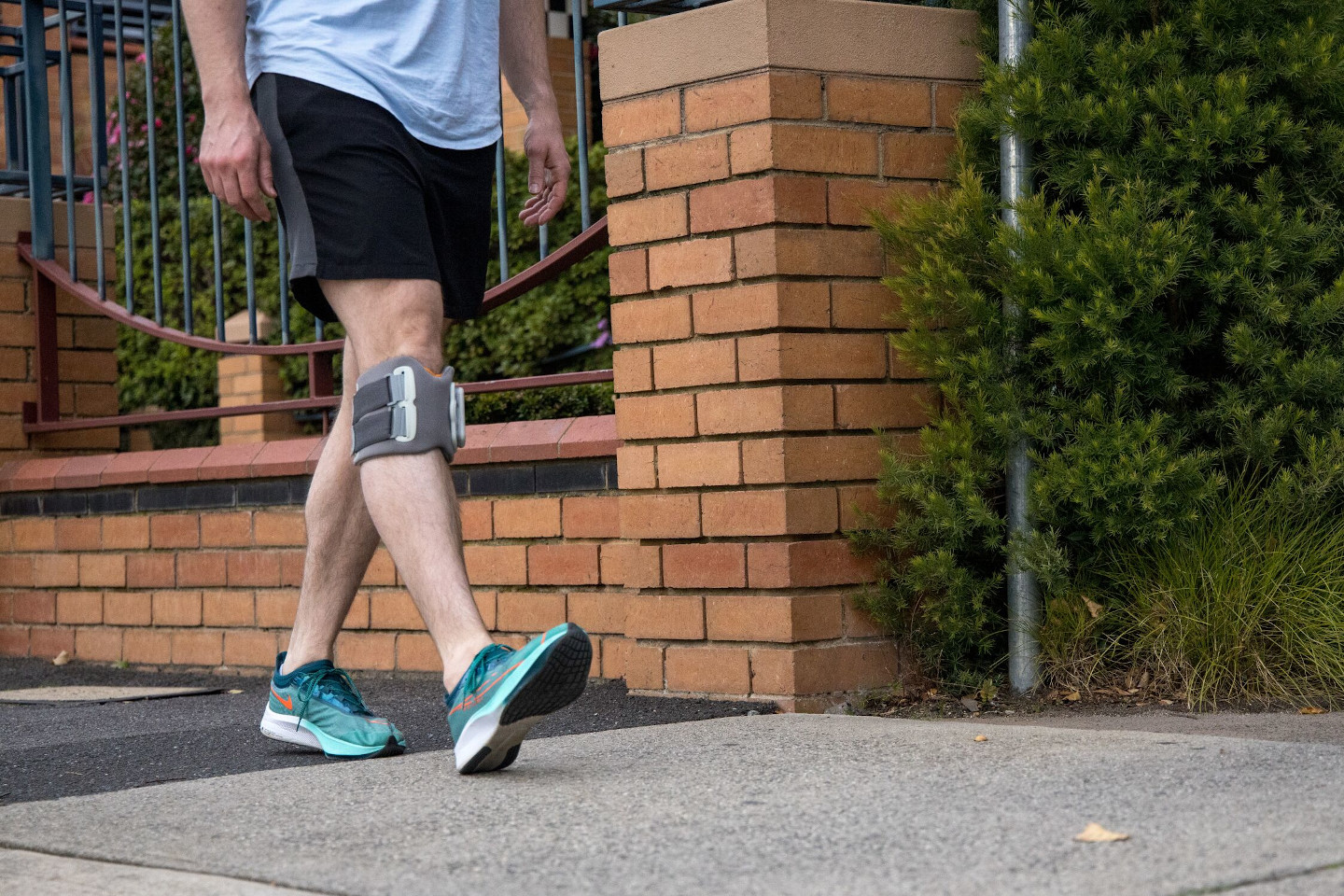 FES are available for both upper limb and lower limb.
FES devices assist with:
Dorsiflexion weakness (Foot Drop)
Quadriceps weakness
Upper limb weakness
Upper limb paralysis
FES devices are an advanced Orthotic that use electrical pulses to stimulate and rehabilitate weak or paralysed muscles.
FES devices will use your muscles to create movement at a joint, even if you do not have the neural control.
FES systems can be effective in assisting the neuro-plastic recovery in a stroke patient. Importantly, the lower limb FES system will provide functional benefits to walking, much like an AFO.
Ankle-Foot Orthosis (AFOs)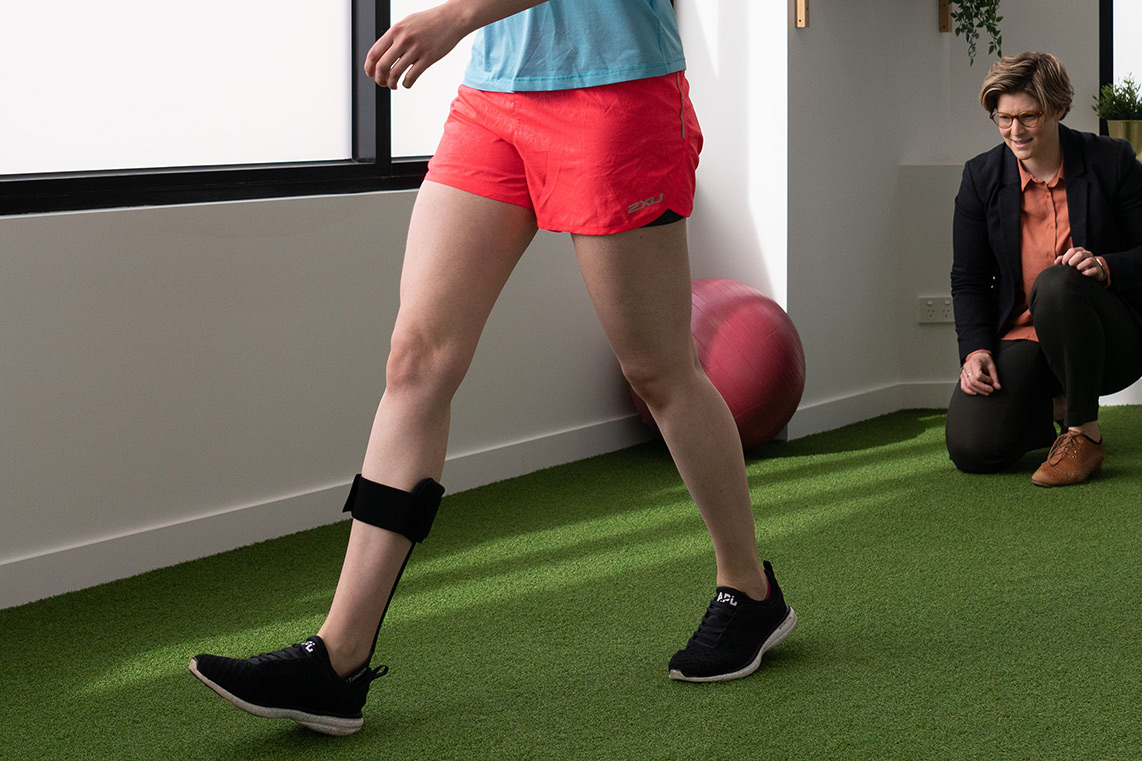 AFOs assist with:
Dorsiflexion weakness (Foot Drop)
Foot posture issues e.g. arch collapse
Ankle weakness and instability
Occasionally knee instability
They are one of the most commonly prescribed Orthotic devices for stroke patients.
They lift the foot to allow clearance of the toes when walking, this is crucial for safety and developing a natural walking pattern.
AFO users generally walk faster and more safely when wearing their orthosis.
Knee-Ankle-Foot Orthosis (KAFOs)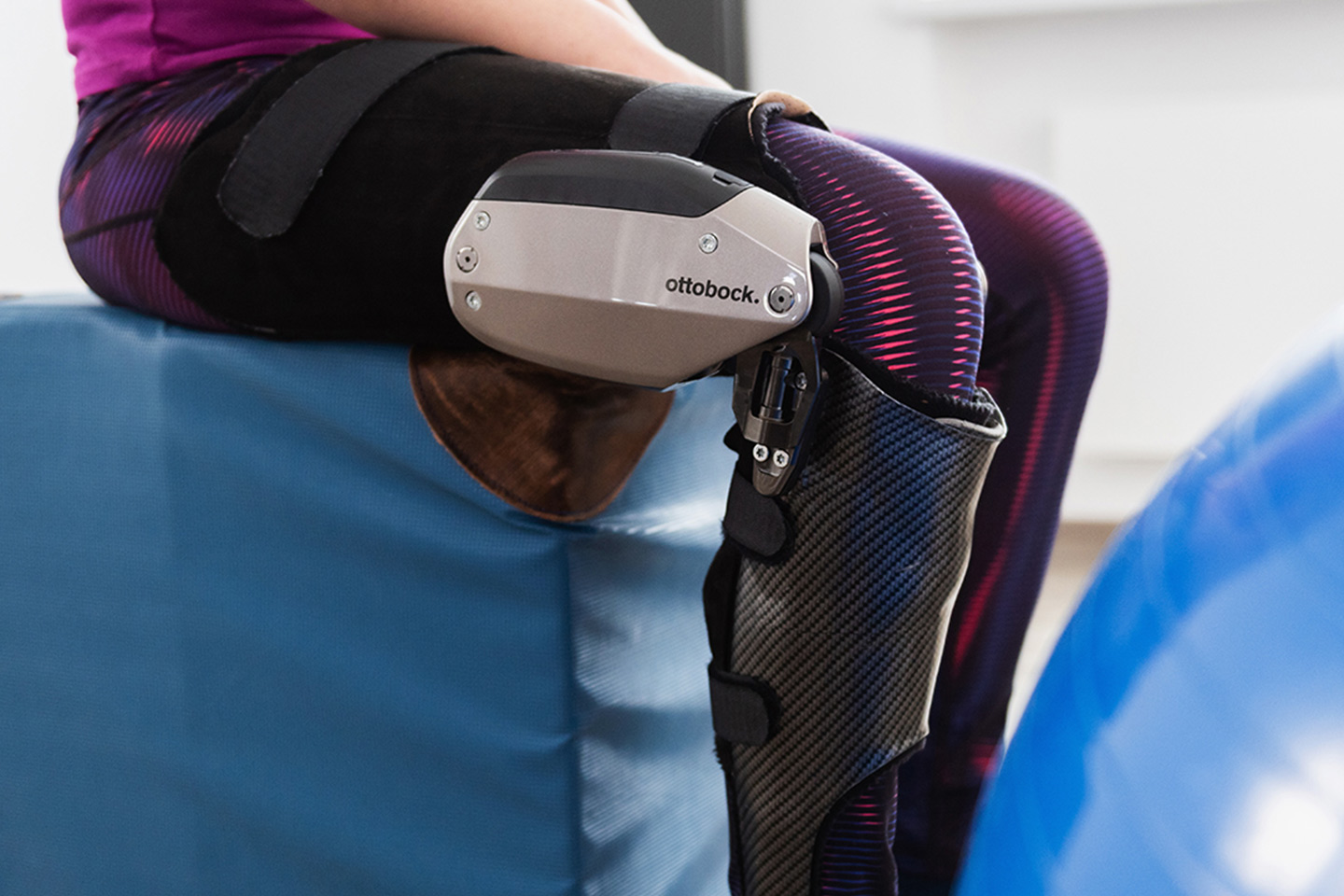 KAFOs assist with:
Knee weakness and instability
Calf weakness
Dorsiflexion weakness (Foot Drop)
Quadriceps weakness
Lower limb deformity
Lower limb weakness or paralysis involving the knee
A KAFO provides support to the entire leg, from foot to hip.
They are helpful when a person has paralysis or weakness, particularly around and above the knee.
They contribute to stability both while standing and walking.
They can prevent excessive joint motion, improve biomechanical alignment and reduce pain.
Stroke referrals for Orthotics Plus
Orthotics can play a significant role in the rehabilitation of a stroke. Orthotics are critical pieces of equipment for somebody to maximise their independence, lower falls risk and optimise routines of daily living. Please note about our services:
We provide education on how to correctly use Orthotics for both the patient, as well as formal/informal care staff
We offer prefabricated as well as custom-made Orthotics as required
We have experience serving those who have had a stroke, our clinical staff have a minimum of 15 years of clinical experience
Our Orthotists are university-trained
We pride ourselves on offering a professional, caring and dedicated service. We encourage our patients to contact our office if they have any follow up questions, we're here for you!
To start the process, please contact us or submit a referral directly.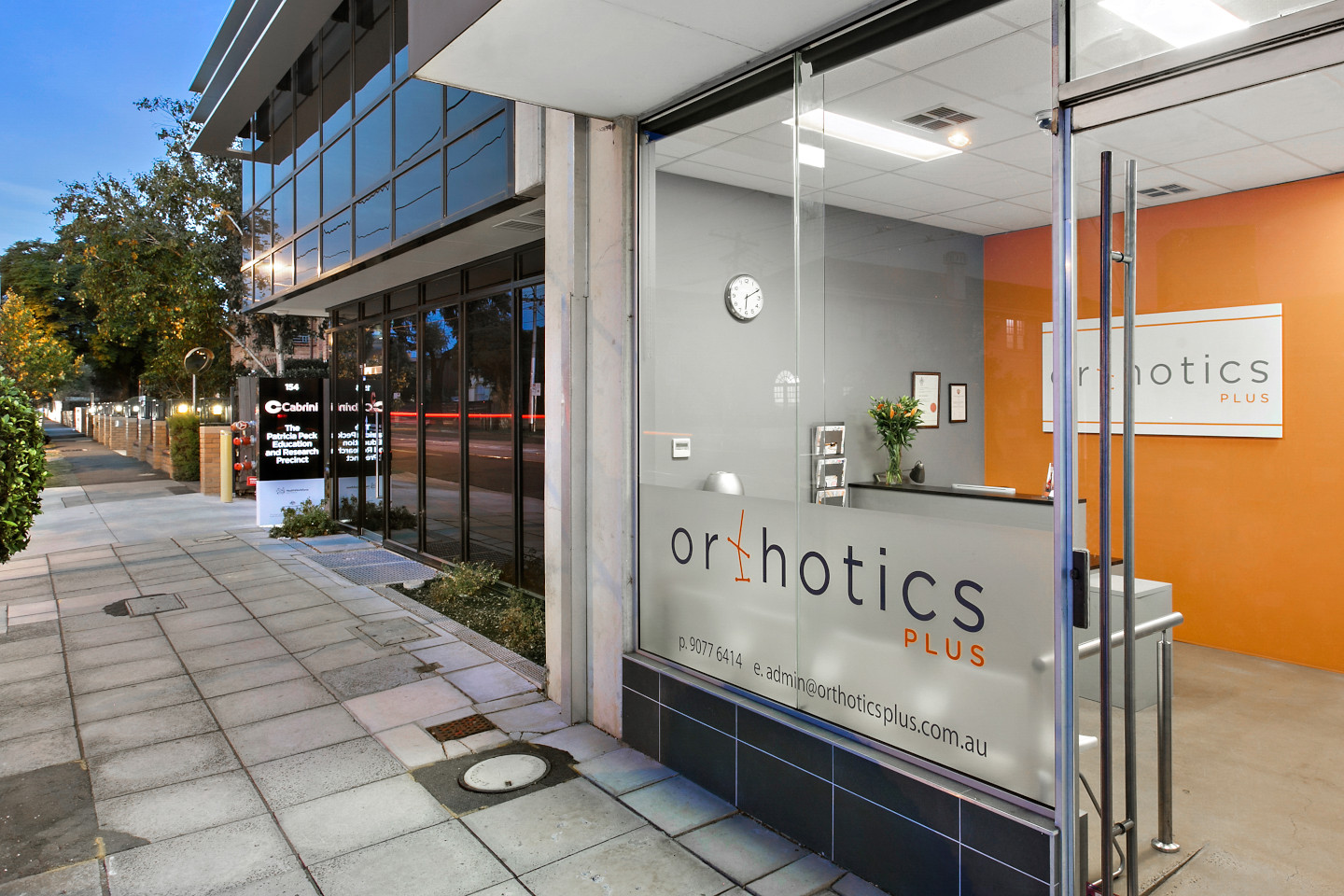 Yes.
Patients with lower limb weakness or paralysis will generally walk faster and more safely, with fewer gait deviations when wearing their orthosis.
There are examples of stroke survivors who have transitioned from barely able to take steps, to walking ten kilometres a day comfortably by using Orthotics to aid in their recovery.
The field of Orthotics has evolved significantly. We believe Orthotics are capable of providing a lot more support than many people realise.
While every situation is different, it's important to schedule a consultation with our Orthotists to gain an understanding of what options are available and how Orthotics can help people affected by Stroke.
The rehabilitation of a stroke is variable and Orthotics Plus will be with you on the journey during the stages of recovery.
A device which was suitable in the early stages may not be required months or years later as the patient improves and we can step down to a more minimalist intervention.
In general, initial follow-ups are scheduled at 2/3 weeks from the initial appointment, then at 3 months,  6 and 12 months thereafter with appointments able to be made as required during this process. This is to ensure the Orthotics are still appropriate and comfortable.
In the case where our patient is an NDIS participant, it is important to confirm our treatment is helping that person achieve their goals in their current NDIS plan.
For example, it may be a person's goal to walk 500 metres independently and we would confirm progress to this meaningful goal.
Orthotics Plus is able to work collaboratively with other health professionals, such as Physiotherapists and Exercise Physiologists as necessary.
This decision will be made in collaboration with the treating Orthotist after a thorough physical assessment. We will conduct strength tests, gait analysis and ask you about your day to day life and goals.
We will often trial ready-made devices we have in the clinic to better understand which device works best for you, before going down the custom made path if required.
Individual differences and the design we select will determine the materials we use, but most devices are made from carbon fibre or plastic.
We understand the look of the orthosis and footwear are important to many people and we will collaborate with you to select the right design and style for you.
Many of our designs are extremely lightweight and minimalist, meaning they can be worn in normal shoes and under normal clothes.