FES Services
Functional Electrical Stimulation (FES) applies low-level electrical impulses to weakened, damaged or paralysed muscles to help improve people's capability and mobility.
At Orthotics Plus, the FES devices we use for our Melbourne patients, are clinically proven to improve walking speed, safety, walking symmetry, and confidence.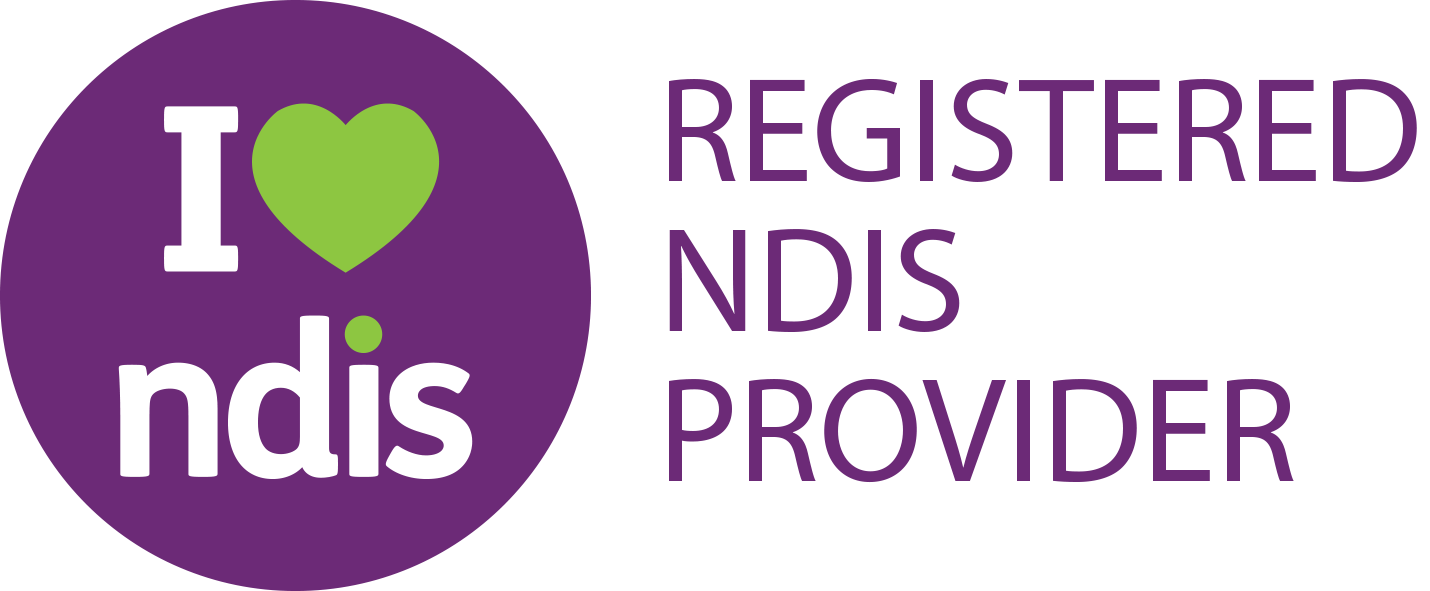 What Conditions May Benefit from FES?
We use Functional Electrical Stimulation (FES) devices to help patients suffering from foot drop, lower limb muscle weakness and upper limb muscle weakness due to the following conditions:
Stroke
Multiple sclerosis
Acquired brain injury
Incomplete spinal cord injury
Cerebral Palsy
Orthotics Plus works with all people and age groups, we welcome enquiries from everyone.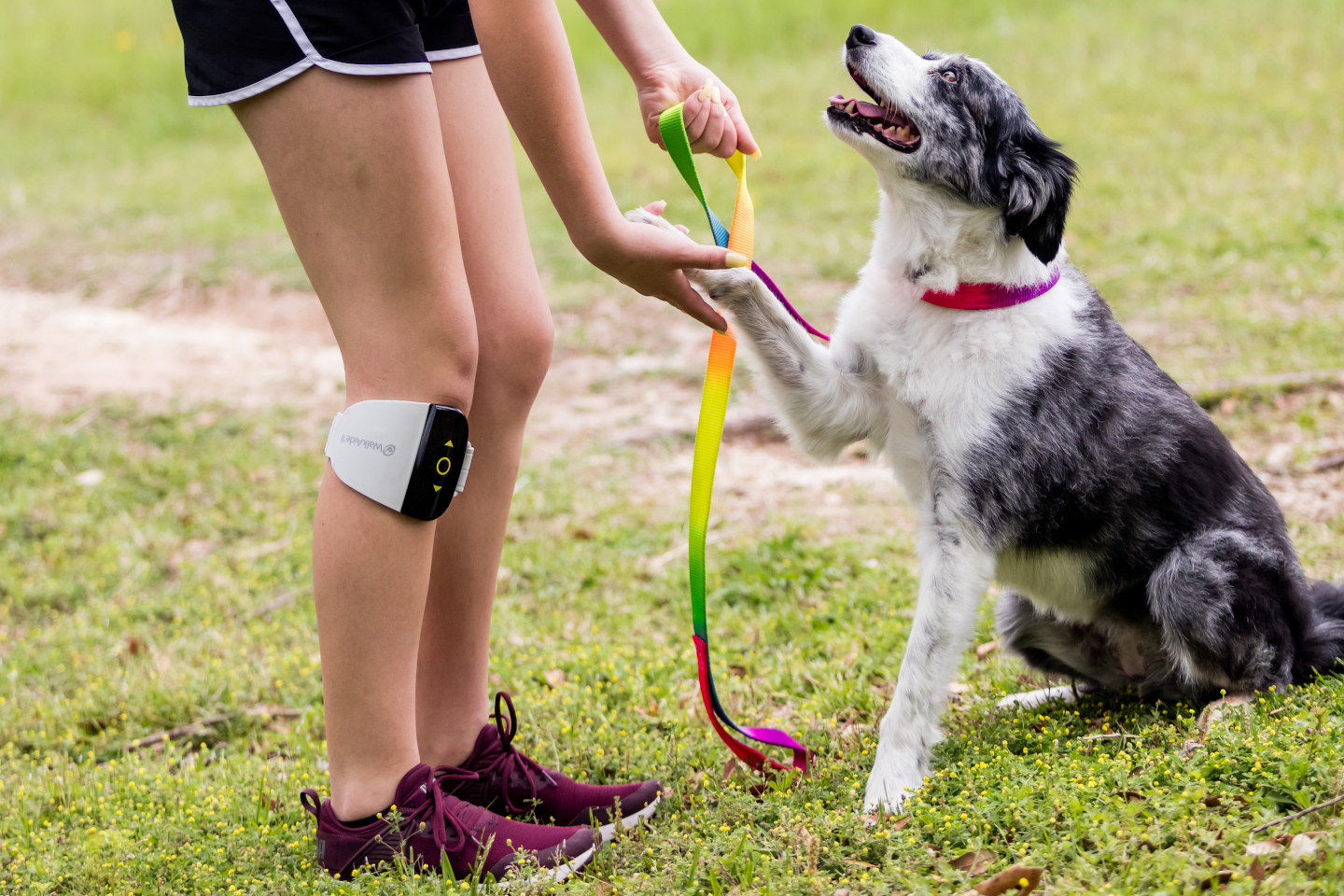 Electrical Muscle Stimulation Results
The ideal outcome is that people:
Walk with more speed, stability and confidence
Improved balance and decreased risk of trips and falls
Increase muscle strength and endurance
Reduced tightness and muscle cramping
Exercise at home or outside the rehabilitation centre
Assist hand and finger movements
Increase joint motion and blood flow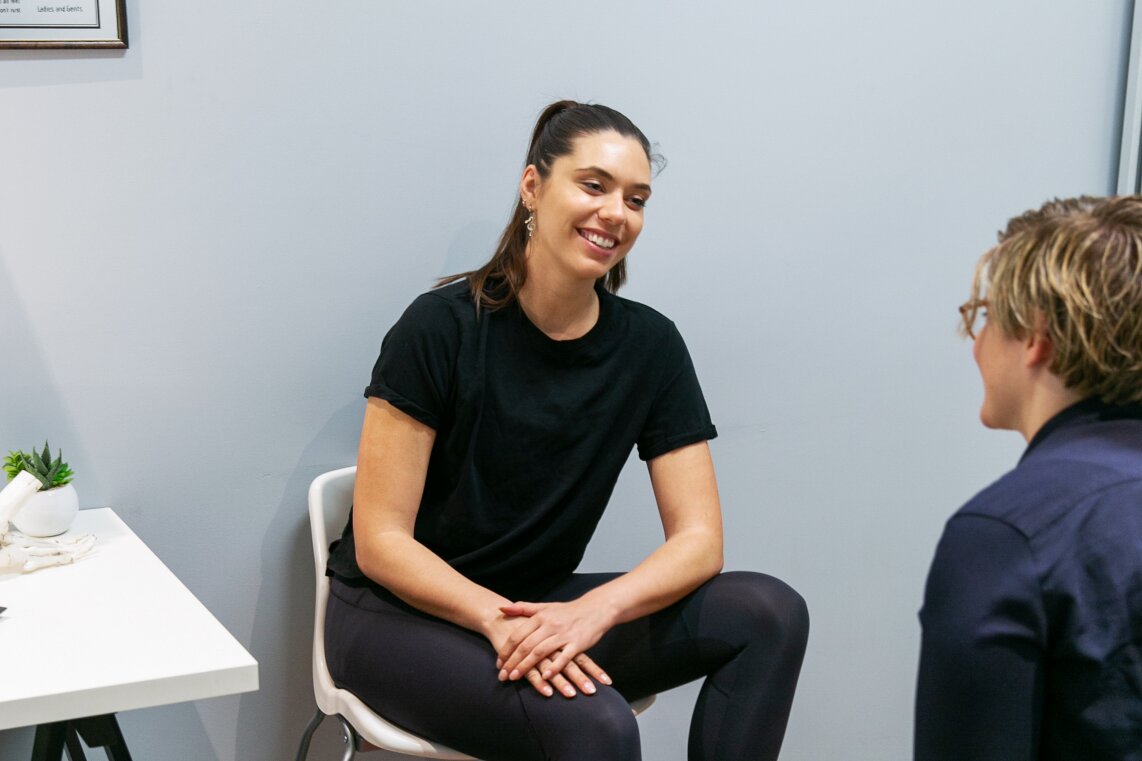 FES System Comparison – A Clinician's Perspective
Orthotics Plus' senior orthotists have reviewed the currently available Functional Electrical Stimulation (FES) systems in Australia. This is to assist in your research and decision making.
Our opinions and findings below are not meant to be a replacement for a consultation and assessment. There are aspects of every individual presentation that will always require professional consultation.
How it works
FES uses electrical impulses to stimulate nerves to cause a muscular contraction. In a foot drop device, it focuses on the muscles to lift the foot (dorsi-flexors) and the muscles that turn the foot out (evertors) to create a natural walking pattern.
Show more
Comparisons with AFOs
Aside from the technology replacing the traditional static Ankle Foot Orthosis (AFO), the other benefits include strengthening and lengthening of disused and contracted muscles, improved blood flow, improved proprioception, improved gait symmetry and reduced energy expenditure. It also means not having to wear shoes all the time as you have to with a traditional AFO.
Example case treating foot drop
Foot drop is a common physical condition that refers to difficulty in lifting the front part of the foot towards the shin (dorsiflexion). Foot drop causes patients to drag or catch their foot on the ground when walking, leaving them susceptible to falling and physical harm and having to compensate with a variety of gait deviations.
In order to treat this, a Functional Electrical Stimulation (FES) device will sense when the patient is lifting their foot from the ground and stimulate the common peroneal nerve to activate the muscles which generate lift (dorsiflexion) at the ankle.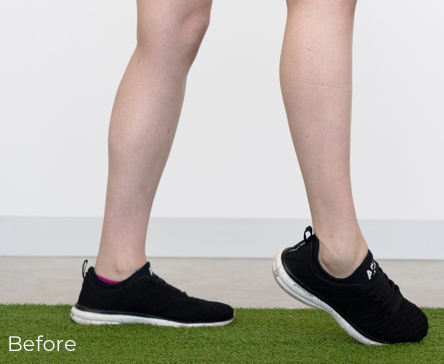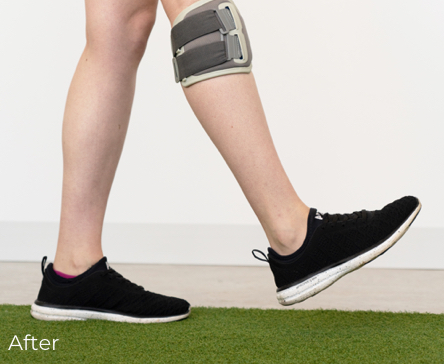 Show less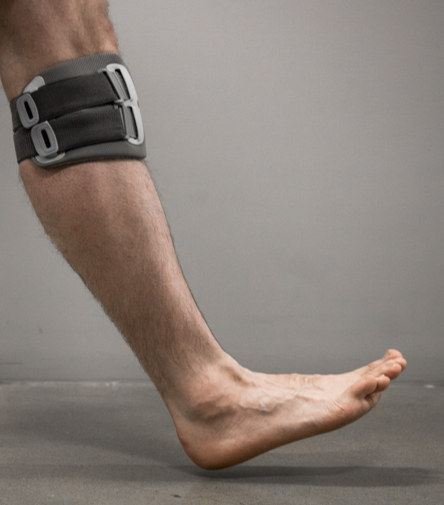 FES Devices Available at Orthotics Plus
There are currently 3 companies providing FES lower limb gait devices in Australia:
Innovative NeuroTronics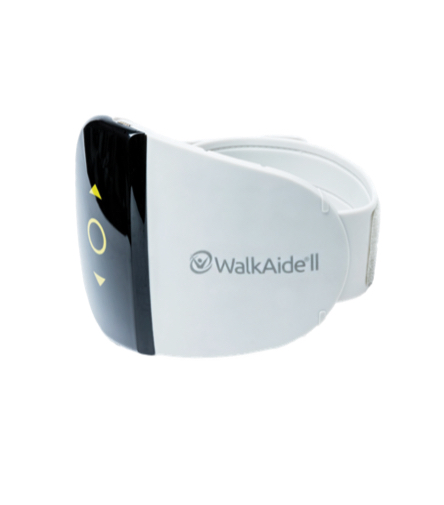 Innovative NeuroTronics produce the original WalkAide and have recently introduced the WalkAide 2.
WalkAide is a mid-priced and very solidly performing unit. Both WalkAide units are based on accelerometer technology which is ideal for walking on straight flat surfaces, but without gyroscopic technology it is less effective for actions such as side stepping or walking on uneven terrain.

Show more
They are both single channel units.
The new WalkAide 2 is a simplified model, sleek and streamline with its traditional gel electrodes replaced with a metal contact surface that does not require regular electrode replacement. However the options to fine tune are not as broad as the original WalkAide.
There is an exercise mode to encourage strengthening, stretching and vascular flow when at rest.
Show less
Bioness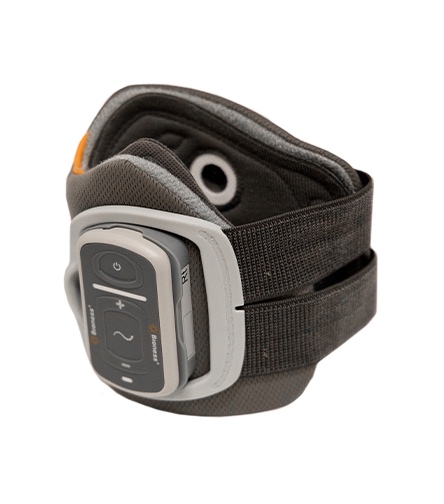 Bioness have 2 models of lower limb FES units. The L100-GO and the recently released L300-GO.
The L100-GO is the simplified model of the Bioness range and as such is cheaper. It is a single channel unit and has an optional footplate for greater refinement of gait.
Learn more about the Bioness FES.
Show more
The L300-GO, is arguably the top of the line of all FES units currently available and also carries the highest price tag. It has multi-channel electrode options, does not require a footplate to get finer gait adjustments due to its gyroscopic technology, and has an option (at an additional cost) for a knee stabilising thigh cuff attachment – which can be used for quadriceps or hamstrings stimulation. This thigh cuff is functional without the lower leg unit if there is no footdrop presentation. Importantly, it offers the largest range of options for a customised positioning of electrodes and level of stimulus to offer the most flexibility for varying individual anatomies and presentation.
We find the Bioness system to be the most responsive unit for people taking sidesteps, walking backwards and performing atypical steps that cheaper units may not be capable of correctly interpreting. This can be an important feature for safety and specific activities. The Bioness system is also able to be controlled by an app on the patient's phone.
Training modes are available with both Bioness devices which can build strength and endurance and improve blood flow in the affected muscle groups when at rest.
Show less
Medical XFT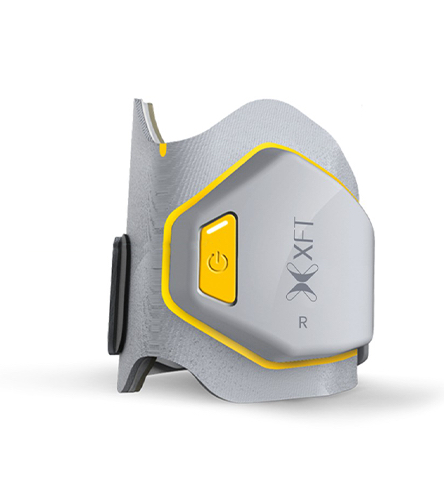 XFT-2001D G3 is currently the lowest cost device and in the 3 rd generation of its development. It is a single channel unit. It has a metal contact plate instead of gel or cloth electrodes, although there is an option for a different cuff with gel electrodes. The XFT system may be useful for patients requiring a low cost, sleek and streamlined device and who walk with mostly regular gait.
Starting with Orthotics Plus
Clients do not require a referral to get started with Orthotics Plus. We do, however, often have patients who are referred to us by their GP. When requiring a FES, details of an existing diagnosis from a doctor, surgeon or specialist are helpful.
We are Australian owned
We have multiple clinics throughout Melbourne
We are kind and caring
To contact us, please use one of the buttons below.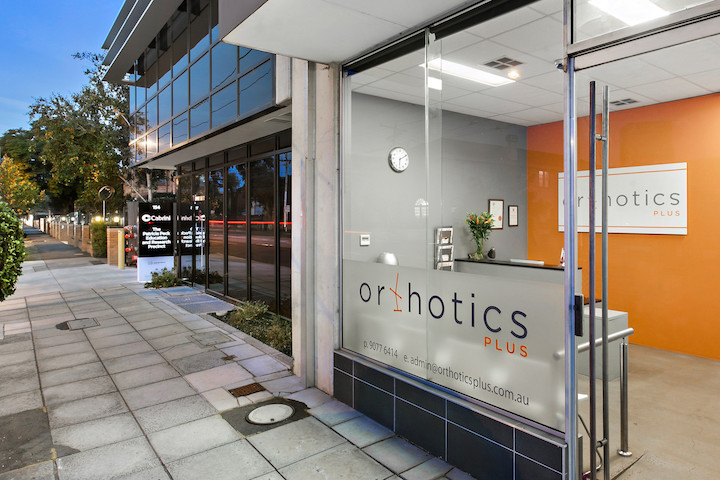 20 Questions About the FES
---